The Young and the Restless is one of the longest-running television shows . . . ever.
Since it's 1973 premiere, the show has followed the ups and downs of a whole host of characters that fade in and out of the dramatic backdrop. This means that many of the actors on the soap opera have had the opportunity to take their characters through some interesting twists and turns. 
Actor Greg Rikaart, who plays Kevin Fisher, recently responded to a fan tweet suggesting that his character deserved a refocus on his darker past. Is it possible show writers will consider this kind of shift when new episodes of the series resume?
Greg Rikaart has played Kevin since 2003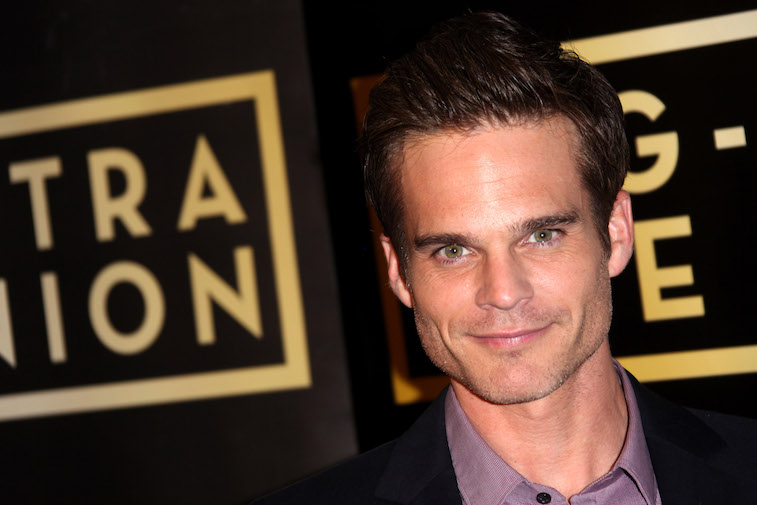 RELATED: 'The Young and the Restless': Why Was Tyler Michaelson Really Written Off the Soap?
Rikaart first appeared on The Young and the Restless as Kevin Fisher in 2003. At the time, Kevin was introduced as an internet predator who was inappropriately chatting up teenager Lily.
When he convinced her to skip school to meet up with him, the statutory rape also resulted in an STD diagnosis for the teen. Shockingly enough, his character actually got worse from that point on. When Lily's friend tried to intervene in the criminal relationship, Kevin locked her in a freezer and then set the building it was in aflame. 
Kevin did eventually go to prison, but not for the crimes he'd committed. Instead, he was wrongly accused of an attempted electrocution. Ironically, it was his victim Lily's own father who helped exonerate him.
Eventually, Kevin got his life together through the support of some friends, counseling, and facing the abuse he'd endured at the hands of his father — who was later shot dead on the show. 
Kevin's recent story has been tamer
Kevin's initial appearance on the show made it clear that he was a dark and twisted individual. He stacked crime after crime with little sense of remorse or responsibility and made it obvious that he had a predatory mindset. Lately, though, Kevin's story has shifted.
Rikaart hasn't gotten as much screen time — perhaps as part of a dispute between the show creators — but fans are eager to see more of him. 
Since new episodes of the show have been on hiatus because of COVID-19 (and Rikaart himself was diagnosed with the virus), fans have been catching up with throwback episodes. This means that they've gotten a chance to see more of the darker, less stable side of Kevin that they may have forgotten about over the years.
Could Kevin take a darker turn
RELATED: 'The Young and the Restless': What Happened to the Actor Who Played Daniel Romalotti Jr.?
One fan tweeted Rikaart asking him what he thought about a plotline that would pull from "Kevin's old history" to explore his "darker tendencies." The fan suggested it might be interesting to see the "unresolved issues" instead of the "wholesome" version of the character Rikaart has portrayed lately.
Rikaart responded positively to the fan on Twitter saying, "For. Sure." The original commenter was excited to get a response and told Rikaart that his earlier portrayal had been "interesting to watch" because Kevin's character was "dark, had some grey, but with layers." 
Rumors are swirling that filming for new material could begin soon, and fans will be so excited to see their favorite characters back on the screen that this might be an excellent time to introduce a big plot change for Kevin.
There's already a period of transition with the break in episodes, so perhaps the writers have something dark and twisted in mind for how Kevin could return to the show with a bang. Fans are hopeful that the new material will begin filming soon, but we're still awaiting official word for when all the people involved will agree that it's safe.
Source: Read Full Article