Attention everyone feeling super bummed that Tayshia Adams and Kaitlyn Bristowe weren't picked as permanent hosts of every single Bachelor Nation show: we're low-key convinced they're still gonna be hosting The Bachelorette. Why, you ask? Several reasons.
First of all, Kaitlyn just gave an interview to Us Weekly and was asked about Jesse Palmer hosting The Bachelor instead of her and Tayshia. Check out what she said:
Meanwhile, Kaitlyn was also asked if she'd be down to do more seasons of The Bachelorette, and said THIS: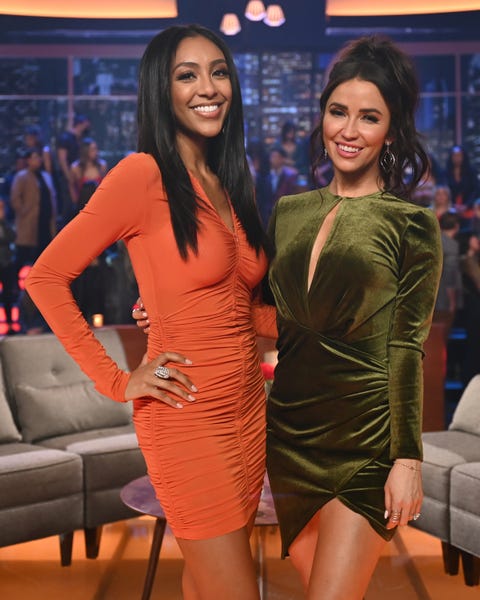 I mean, it honestly makes sense that The Bachelor would be hosted by a former Bachelor star who can lend advice, and that The Bachelorette would be hosted by former Bachelorette stars who can do the same.
And then there's this: If you go back to Jesse Palmer's statement about being named host of Clayton's season, he never actually mentioned any other show but The Bachelor:
Meanwhile, insiders told Variety that while Jesse was initially expected to continue hosting Bachelor and Bachelorette "nothing is set in stone — and the network has not renewed either series beyond their next upcoming seasons."
Reading between the lines, it seems like there's a chance ABC could hire Jesse as a permanent Bachelor host, and continue having Tayshia and Kaitlyn host The Bachelorette. Which, they fully should, because these two are doing an amazing job and no one else could do it better!
Source: Read Full Article