Giannina Gibelli and Damian Powers got together on the first-ever season of Netflix's Love Is Blind. Though they didn't end up getting married, the two are happily together today after an up-and-down, somewhat rocky start to their relationship on the show.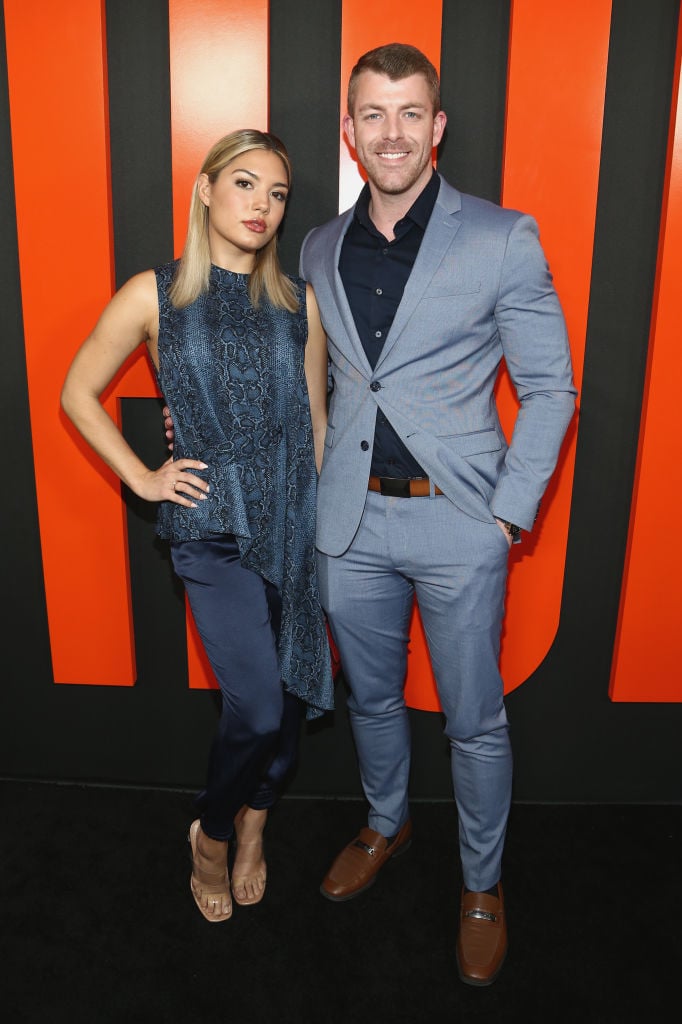 Fans will remember that Giannina never met Damian's parents. They were all set to meet up but they canceled last minute, and Damian never apologized. The reason as to why was sort of left unsaid. In an interview with Esquire, the reality star speaks to their reasoning for not showing up that day (and why they also didn't attend the wedding).
Why Damian's parents didn't meet Giannina or come to their wedding
"Yeah, it's just the show. It sucks that they didn't want to, but they knew they'd have no control over how they were gonna be portrayed. None of us did. So it was like, we're just not gonna put ourselves in that situation. And I totally get that," she said.
Love Is Blind fans will also remember Giannina's family present at the wedding, how emotional her mother became when Damian didn't say "I do."
"Oh yeah. My mom especially," Giannina responded when the publication asked her if the wedding was hard for her family. "She says to this day it pains her to see her baby up there being rejected like that. And she's my mom, she's just gonna be the most supportive and on my side as much as possible."
Today, however, everyone gets along.
"I love his family," Giannina told Life & Style. "They're so, so sweet. We actually spent Thanksgiving and Christmas together right after we wrapped filming."
And the Gibelli family loves Damian.
"My family adores him!" she told the publication. "No hard feelings there. He and my dad have inside jokes. It's amazing to see!"
Giannina on getting engaged to Damian again
Giannina also told Esquire that she recommends anyone who's single to apply to be on Love Is Blind.
"What I learned from this whole experience is you learn so much about yourself, the things that you value, how you are as a person, and how you love, and that in itself was worth it," she said. "And the fact that I was able to connect with someone else was a double jackpot because I fell in love with myself and then I fell in love with someone else. But even if you don't end up meeting the love of your life, you can definitely learn a new appreciation for yourself. That's wonderful."
As for if/when the two will get engaged again, the reality star says she's not opposed to it.
"I'm not against another engagement," she shared. "It's definitely still too soon for me, but we're very much enjoying dating each other without any added pressure."
Hopefully, if Giannina and Damian choose to get married again, both families will be in attendance.
Read more: 'Love Is Blind': Lauren and Cameron Share the Best Things About Being Married to Each Other and It's Almost Too Sweet to Handle
Source: Read Full Article