Westworld is stepping out of the parks and venturing out into the real world this season. The series takes place decades into the future, and it's impressive cityscapes reflect that. Because the locations and architecture on the show look so real, many are wondering where Westworld is filmed.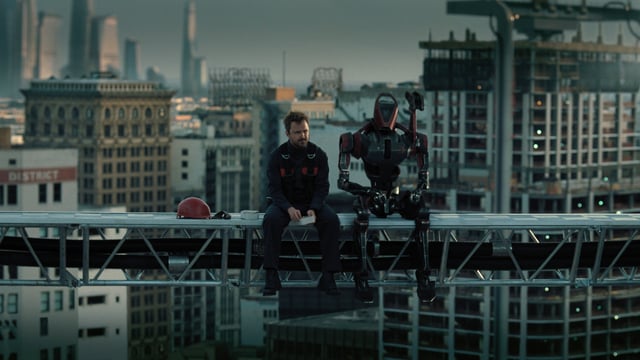 'Westworld' takes place in the future
Set decades into the future, Westworld features a fictional world in which robot hosts look, feel, and act just like humans. And in some cases, they can be given the memories and personalities of real people. 
In the first two seasons, the show followed the hosts' encounters in the three different Delos parks. The main park, Westworld, is fashioned as the Wild West, with cowboys, horses, and a vintage feel. The other two parks are more exotic. Shogunworld is modeled after Japan's Edo period, and The Raj is styled with an Indian feel. 
But in season 3, the show's drama spills out of the parks into the real world. Dolores (Evan Rachel Wood), Charlotte Hale (Tessa Thompson), Maeve (Thandie Newton), and Caleb (Aaron Paul) cross paths in a technologically advanced city. And it features futuristic elements like self-driving cars and wildly modern architecture. 
Where was 'Westworld' filmed?
For seasons 1 and 2, the show filmed most of its Westworld park scenes in movie ranches in Santa Clarita, California. But now, as the series moves into its futuristic real world, it's filming in some of the world's most modern cities. 
Much of season 3 was filmed in Singapore. With its modern architecture and beautiful waterfront landscapes, the city is the perfect backdrop for the show. 
In the first episode of the third season, Caleb goes into a faceted glass building for a job interview. That structure is the Lasalle College of the Arts, one of Singapore's most prestigious art and design schools. After getting rejected, Caleb goes for a walk and passes by Singapore's Ion Orchard Mall.
The futuristic bridge Caleb walks along toward the end of the episode is Helix Bridge. The 280-meter long bridge stands over Singapore's Marina Bay and was designed to look like a strand of DNA. 
https://www.instagram.com/p/B6NZErPgoZx/
Another impressive structure shown on the series is the Park Royal on Pickering, a hotel in Singapore that features futuristic gardens on its facade. The swirling location used to depict Incite's office are a residential tower in Singapore called Marina One. Shots of the city's historic Esplanade Park are also featured this season.
For the Delos scenes with Charlotte Hale, Westworld headed to Spain. Valencia's City of Arts and Sciences provides the backdrop for Delos' company headquarters.
Why did 'Westworld' showrunners choose Singapore as the backdrop for most of season 3?
In an interview with Yahoo Lifestyle Singapore, Westworld creator and showrunner Lisa Joy said the crew actually scouted multiple cities. But after seeing Singapore, they knew it would be the perfect fit.  
"There's nowhere that looks like Singapore, it's absolutely beautiful on a purely aesthetic level," she told the outlet. "And it's incredibly different from modernism in other cities, even the lines of it."
Source: Read Full Article