The first couple of seasons of This Is Us explored quite a bit of Randall Pearson's (Sterling K. Brown) backstory. As the adopted child in "The Big 3," Randall's origin is incredibly complex. Jennifer C. Holmes starred as Randall's biological mother, Laurel. Will she return via flashbacks in Season 5?
Jennifer C. Holmes played Randall's biological mother on 'This Is Us'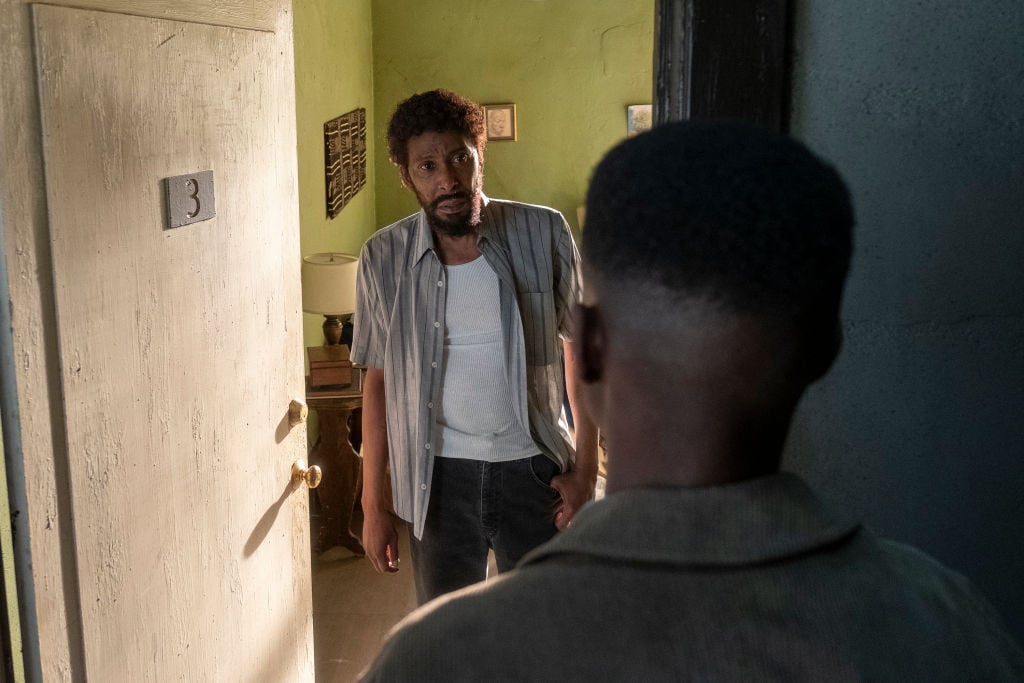 While Jennifer C. Homes isn't a household name (yet). However, her face is instantly recognizable as Randall Pearson's biological mother, Laurel on This Is Us.
From 2016-2018, Holmes portrayed a little of Laurel's story. The show focused on how she died, and why she couldn't be a part of adult Randall's journey. Meanwhile, his biological father, William Hill (Ron Cephas Jones), was able to before he died.
Viewers may remember Randall's search for William, which came to fruition in the pilot episode, and their relationship until William's dying day. Much of William's story — and why he left Randall at the fire station as an infant — has to do with Laurel's drug use and eventual overdose.
This Is Us unraveled the gist of Laurel's story, but there's still much to know about what brought her to the same bus she met William on. Fans don't know much about her — and neither does Randall. With William gone, some wonder if Randall might seek out answers through Laurel's roots, just as he did when he took William to Memphis.
Considering Randall's recent therapy session and the mother-issues his therapist pointed out, it'd make sense for the writers to weave more of Laurel's backstory into Randall's infinite identity loop.
Who is Holmes and what else has she been in?
https://www.instagram.com/p/BQ3-TC6BOlv/
Holmes was a relative newcomer in Hollywood when she joined the cast of This Is Us. Her earliest work was in Everybody Hates Chris in 2006 as a Soul Train Dancer. After that, the next role wasn't until 2010 in a short called Antidote.
The following year, Holmes snagged roles in CSI: Miami, The Bold and the Beautiful, and eventually, This Is Us. There isn't much information about the actress out there.
Her Instagram bio reads, "For with God nothing will be impossible Luke 1:37," but her social media presence is sporadic, at best.
Will Holmes return in flashbacks in season 5 of 'This Is Us'?
https://www.instagram.com/p/BLbqwWogp3j/
As for whether This Is Us writers will bring Holmes back for more on Laurel's story pre-William and Randall, it's unclear. With so many interviews focused on what Recebba and Jack (Mandy Moore and Milo Ventimiglia), or adult versions of The Big 3 will endure next, it's odd there's no mention of Randall's roots, aside from William.
Clearly, William is a fan favorite so bringing him back in recent episodes for Randall's therapy-induced scenarios, was given. However, Randall wouldn't be alive with his mother giving birth so it stands to reason that, at some point, the team will give fans more insight into Laurel's life.
For now, Holmes doesn't seem to have anything else on her agenda. Only time will tell
Source: Read Full Article