Hollywood is full of surprises for its film and television stars. Packing up, moving across the country, setting out on audition after audition — it's a path that's bound to come with unbelievable stories. As we learned from "When Harry Met Sally," "When you realize you want to spend the rest of your life with somebody, you want the rest of your life to start as soon as possible." Like a great love, a person's calling is exciting to discover. An actor who is driven to act and spend the rest of their life with their craft will do quite a lot to achieve their dream.
There's no substitute for hard work and determination, but timing is everything, and performers learn to expect the unexpected. The big break or part of a lifetime could be just around the corner. What happens when one star is no longer right for a part and someone else gets a chance to take a swing? What is it like to gain a top-secret audition or a small role that expands over time? It's fascinating that such scenarios really happen behind the scenes. Actors find roles and work diligently to earn them every day, but certain roles also find actors, in a manner of speaking. A character is a powerful entity — one that can inspire and even outlast its actor. You won't believe how these celebrities arrived at gigs that boosted their careers.
A carpentry gig changed Harrison Ford's life forever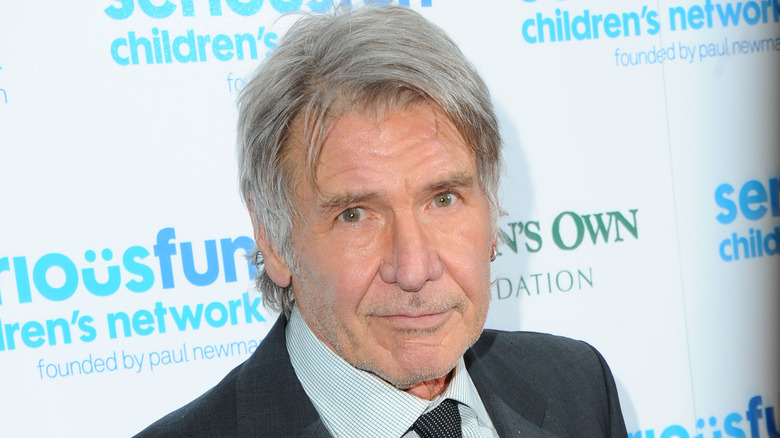 "Star Wars" wasn't the first time Harrison Ford teamed up with George Lucas, but that almost worked against the beloved actor. "George Lucas had made it known that he was not interested in working with anybody that he'd worked with in 'American Graffiti,' that he was looking for new faces," Ford remembered in a video for Vanity Fair. Evidently, the director was willing to make an exception for Ford, who played Bob Falfa in "American Graffiti."
Pre-"Star Wars," Ford ran into Lucas and Richard Dreyfuss while he was on the clock as a carpenter. "I was working on an elaborate portico entrance to Francis Ford Coppola's offices," he recalled to Vanity Fair. That interaction "rang a bell" with Lucas. 
In a Reddit AMA, Ford said he was "approached" with the role after he "had helped George Lucas audition actors for the principle parts." Ford was on board, but also totally caught off guard. "My principle job at the time was carpentry, I had been under contract as an actor at Columbia and Universal," he wrote. "I had a house at the time I wanted to remodel, a bit of the wreck of a house. I'd invest money in tools but wouldn't have money for materials, so I realized this was another way of putting food on the table. And allowing me to pick and choose from the acting jobs that were being offered at the time." Carpentry unexpectedly led him to "Star Wars," so it all worked out.
The audience demanded more Steve Urkel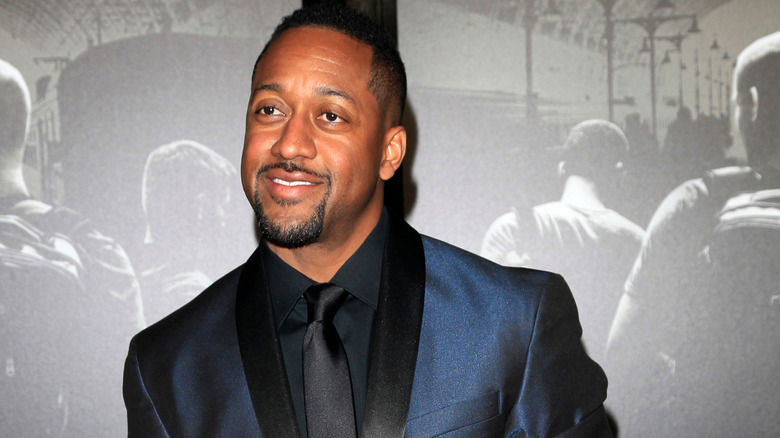 The sitcoms of ABC's TGIF programming block, especially shows like "Full House," "Step by Step," and "Family Matters," are evocative of warm family feelings, laughter, and lessons learned. The latter series, which began as a "Perfect Strangers" offshoot, featured Jaleel White as the iconic Steve Urkel. In 2021, he opened up about his time on the sitcom.
On an episode of TVOne's "Uncensored," White explained that Jo Marie Payton (the actor who played Harriette Winslow) "will always say that the show was her show because it technically was a spin-off of her character from 'Perfect Strangers.'" Payton's Harriette began as an elevator operator on the first Chicago-based series, and the follow-up show elaborated on her family life. White described the way that "networks play games because networks a lot of times don't necessarily believe in the star power of one person," noting that Payton was joined by other stars like Reginald VelJohnson as Carl Winslow and Telma Hopkins as Aunt Rachel Crawford. 
White was supposed to have a smaller role, but he stole the show as Steve Urkel. On a 1995 episode of "The Oprah Winfrey Show," he shared that his character became a main fixture of the ensemble early on after he was a big hit with a fraternity that was in the studio audience. "And they started chanting 'Urkel' in between the scenes that I wasn't in," he remembered. "And this was the first week, and ever since then, I've been back."
Henry Thomas, phone home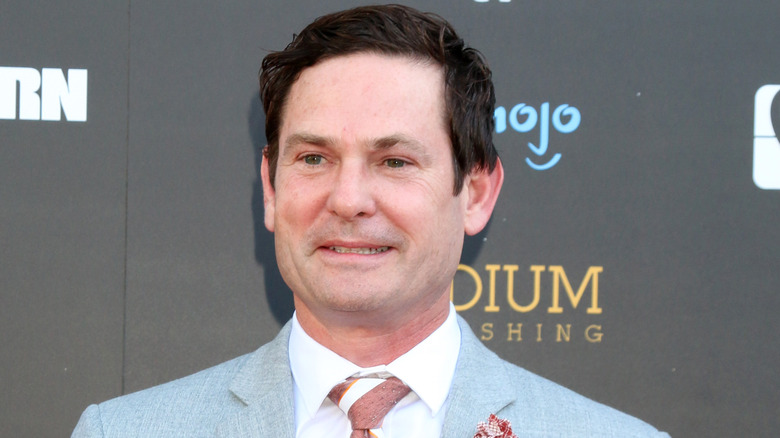 A movie like "E.T." will always draw film buffs into its moving, other-worldly story. The casting of the 1982 film seems picture-perfect now, but it wasn't always that way. Marci Liroff was the casting director for "E.T.," and in a video for the Oscars website, she detailed the process for finding the right actor for the main human character. "We had kind of honed in on the kid that we wanted to play the role of Elliott," Liroff recalled. "In this situation, since they were all kids, we wanted to see how they would interact together by playing a game. We invited them all to the writer, Melissa Mathison's, house to play Dungeons and Dragons." 
The original Elliott in "E.T." was let go because he was not playing well with others during the game. "He became very bossy — it just showed that he was not our kid. So, I basically had to start over," Liroff said. When the character needed to be recast, Steven Spielberg's pal Jack Fisk recommended Henry Thomas, whom he had directed in "Raggedy Man." Thomas was flown in from Texas for an audition and gave a performance that left the room in tears. The newcomer became E.T.'s permanent buddy, garnering the prized words from Steven Spielberg: "Okay kid, you got the job." If it weren't for that "Dungeons and Dragons" game, there might have been another Elliott. 
Will Friedle's height helped him land this iconic role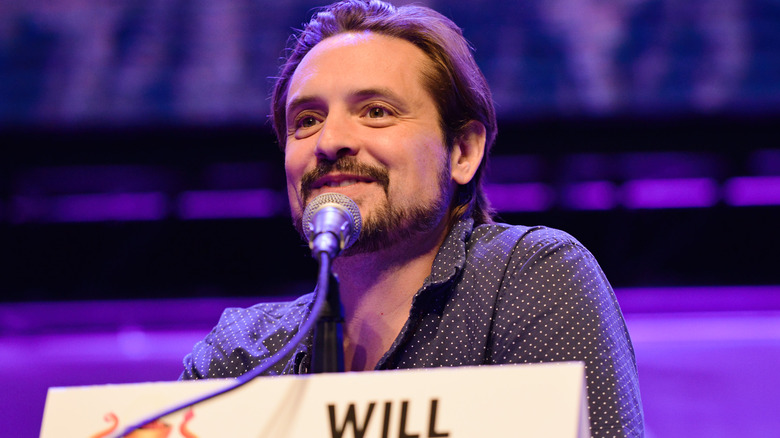 Another TGIF great was "Boy Meets World," the sitcom that gave the world Cory, Topanga, Shawn, Mr. Feeny, and of course, Eric. Throughout the seven seasons of "Boy Meets World," Eric Matthews was Cory and Morgan's handsome, hilarious, and eventually ditzy older brother. The role went to Will Friedle, and fans couldn't imagine it any other way. However, Friedle could have missed out on the series due to a sick day.
"This is where we talk about luck," Will Friedle began on the "We Have Cool Friends" web series. He went on to share that he was ill on the day of his "Boy Meets World" audition, so another actor was cast as Eric Matthews, and it seemed like an open-and-shut case.
The original Eric actor wasn't much taller than Ben Savage, who played Cory, and it was decided that the older brother would need to have more height as the younger brother grew. Ergo, Eric Matthews was recast. Will Friedle got another chance at the part, and the rest is basically history. Friedle added, "I always tell people, 'That kid is five inches taller, and I'm not sitting here right now. My entire life is different.' So it goes back to luck." He made the role of Eric so memorable in the '90s and returned as a recurring character for the "Girl Meets World" spinoff in the 2010s.
Brie Larson's luncheons were something more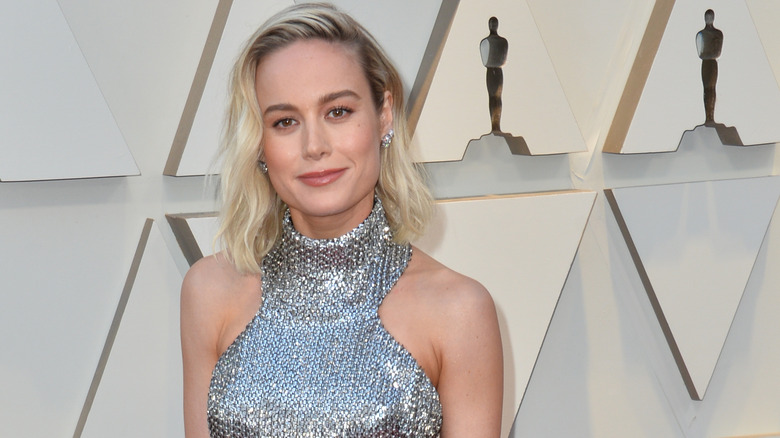 What if you could land a movie gig just by being an irresistible lunch date? Little did she know, that's exactly how Brie Larson ended up nabbing the role as Amy Schumer's onscreen sister in "Trainwreck."
Larson regaled chat show host Jimmy Kimmel with her "Trainwreck" story. "I didn't even know I got the job for awhile," she said. "Basically, Judd called me, and I don't really know how he got my cell phone number, but he called me and said, 'Hey, do you know Amy Schumer?'" Larson said she didn't, and Apatow responded, "Would you come over and get lunch with us? I'm working with her right now. We're writing, come hang out. We'll buy you lunch." As they dined, Larson was prompted to talk about herself. "They started asking me stories about my life," she said. And then, Apatow asked her to join them for a meal the following day. The loquacious lunches continued for about a week when Bill Hader joined the party. Both actors suspected something was up.
It turns out that Larson's series of get-togethers with Schumer and Judd Apatow was actually one big audition! Not only did she get free food — she got the part.
Lindsay Lohan's popularity shook up Mean Girls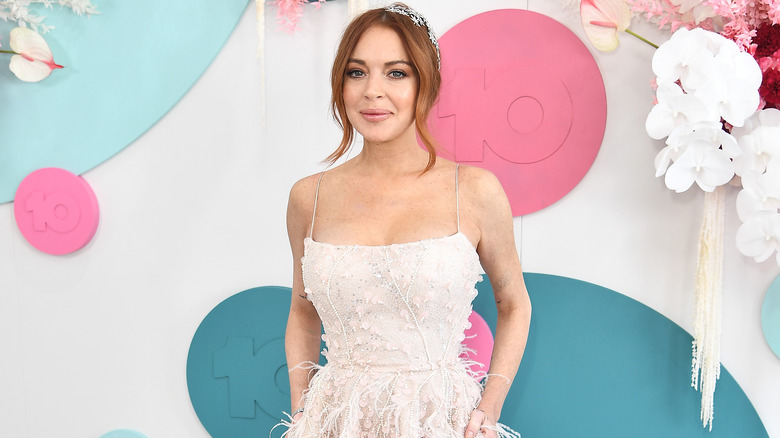 "Mean Girls" lives on in pop culture land and remains one of Lindsay Lohan's most iconic projects. The truth is, she fully intended to play the villain, Regina George, instead of new girl Cady Heron.
Lohan was thrilled at the idea of taking on the role of Regina George. "When I gave it to her, she was like, 'I f****** love Regina George! This is exactly the part I want to play,'" director Mark Waters told Vulture. The search began for Cady Heron, but Waters and his crew "didn't find anyone we liked who felt strong enough to go up against Lindsay," the director recalled.
Waters had just directed Lohan in the "Freaky Friday" remake, which debuted in 2003 and grossed $160,846,332 worldwide (per Box Office Mojo). It was official: Lindsay Lohan had to play the "Mean Girls" lead because she was so popular. Waters explained to Vulture that Sherry Lansing (then the head of Paramount) believed it was"not going to work having her play the villain, because she now has an audience that won't accept that.'" Lohan was a little bummed but recognized she would "have more lines" as the lead. In another surprising twist, Rachel McAdams originally auditioned for Cady Heron. According to Waters, Lohan was "shy" around McAdams, who ultimately got the role of mean girl Regina George. (Yet another fun tidbit from Waters' chat with Vulture: Amanda Seyfried was in the running for Regina, too).
Raven saw something different for her future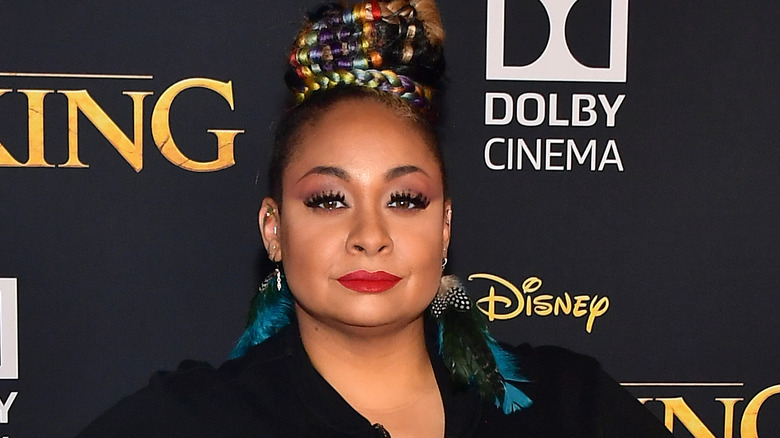 Raven-Symoné was easily one of the biggest stars on the Disney Channel in the '00s. "That's So Raven" premiered in 2003, months before "The Cheetah Girls" would also land on Mickey Mouse's network. With a brilliant performer like Raven-Symoné, it might seem obvious to base the sitcom around the actor, but that's not how "That's So Raven" started.
Speaking with The Hollywood Reporter in 2006, Gary Marsh, who was Disney Channel worldwide president of entertainment at the time, got into how "That's So Raven" became the show audiences know and love. "Raven came in to read for the sidekick role — the confident, rambunctious, take-no-prisoners best friend," he shared. "She was brilliant. We hadn't yet cast the lead. We sat in the (audition) room and said: 'We have an incredible talent in front of us. Let's see if she wants to read for the lead role.'"
After reading for the lead part, Raven was given the choice to play either the protagonist or the best friend. Raven "chose the sidekick part because there was a greater chance to express her comic chops; it was a juicier role. The pilot actually features Raven playing the best friend," Marsh said. He knew after testing that pilot that "Raven needed to be the star. So we rewrote the lead character, transposing the energy and comedic sensibility of the sidekick to the lead." Raven Baxter and Chelsea Daniels were a dynamic duo from "That's So Raven" to the "Raven's Home" revival, and we're glad it worked out that way.
The tragic tale of aluminum and The Wizard of Oz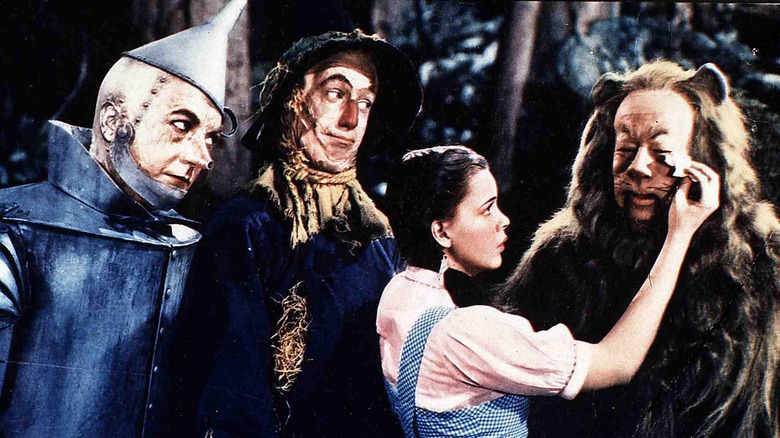 Buddy Ebsen was the original Tin Man in MGM's "The Wizard of Oz" until he had a negative reaction to his makeup. "Nine days after 'The Wizard of Oz' started production on October 13, 1938, Ebsen was in Good Samaritan Hospital under an oxygen tent," Aljean Harmetz wrote in "The Making of The Wizard of Oz. "His skin was bright blue; his breathing was labored; and his lungs felt as though someone had coated them with glue." The aluminum dust from the Tin Man makeup had gotten into his lungs. 
As Harmetz explained, "['The Wizard of Oz' director] Mervin LeRoy got tired of calling the hospital" and chose Jack Haley, who had no idea about Ebsen's hospitalization. Haley was required to take up the Tin Man role because he'd "been loaned to MGM" under his 20th Century Fox contract. "The type of contract I had, I had to respond to their commands. I had no choice. I was under contract, and they could lend me to any studio. It was the most awful work, the most horrendous job in the world with those cumbersome uniforms and the hours of makeup, but I had no choice," Haley emphasized in Harmetz's book.
For Buddy Ebsen, the aluminum powder issue was likely an allergic reaction, but the method was altered for Jack Haley from powder to paste. The aluminum paste seriously infected Haley's right eye, but he was alright. Clearly, the Tin Man role was a dangerous one.
Sophia Di Martino didn't know how big her Loki character would be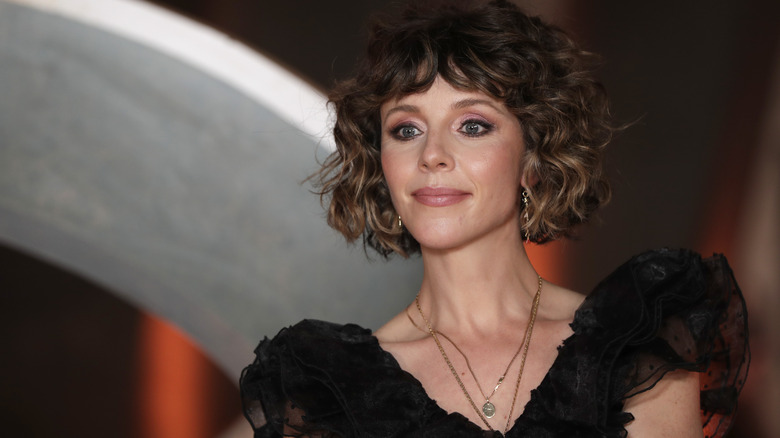 The MCU is notorious for keeping scripts under lock and key, but sometimes the actors aren't even aware of what they're auditioning for. When ET asked Sophia Di Martino what she knew about her role in "Loki," it became quite clear that she was kept in the dark: "Nothing, I knew absolutely nothing." She remembered that "there was a very short scene between two people on a train … It ended up being the train scene between Loki and Sylvie." Di Martino was uninformed about this mysterious role until she got a job offer.
When asked about donning her full costume for the first time, Di Martino said, "It felt pretty good. I felt like, 'Yeah, okay. Now I'm Sylvie. Watch out. Stay out of my way.' I think something happens when I put the outfit on, and it's definitely like the icing on the cake for me acting-wise."
Di Martino was not the only one who didn't have a clue about the project during the audition process. Tara Strong told EW that she "didn't know who [her] character really was" and "didn't know anything about her world" initially. And speaking with Collider, Wunmi Mosaku said, "I got the call saying I had been offered a part in 'Loki,' but I hadn't known I was auditioning for 'Loki,' so it was quite a shock and then very, very exciting. I was finally going to be a part of the Marvel Universe, which felt so good."
How a bar fight got Mel Gibson Mad Max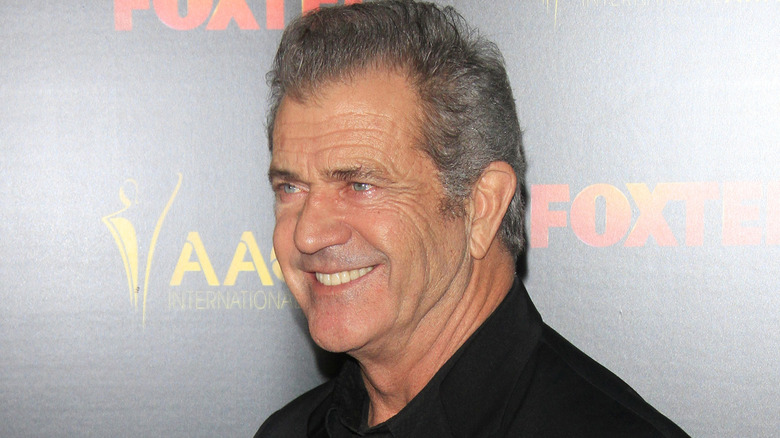 Mel Gibson never meant to try his luck at "Mad Max," but when the people involved with the film's casting spotted him, that all changed. "I actually dropped a friend off because he'd been called in for an audition, so I drove him, dropped him, and then I waited for him in the waiting room with the girls from the casting agency," Gibson told ScreamFactoryTV. "But I'd had a very bad weekend. I got into a brawl, and I didn't come out looking too pretty." The casting department took Polaroid pictures of Mel Gibson because they "need[ed] freaks in this film." Gibson was instructed to recover and return.
The thought of getting work brought Gibson back for his own audition. He said that George Miller "just kind of gave me the part right there. It was real weird." Miller handed Gibson some dialogue to read and memorize, Gibson did well enough to play the part, and the first Max Rockatansky was born.
Mel Gibson played Max for the franchise's first three installments, but Tom Hardy assumed the role for the fourth chapter.
The audition that caught the Fresh Prince by surprise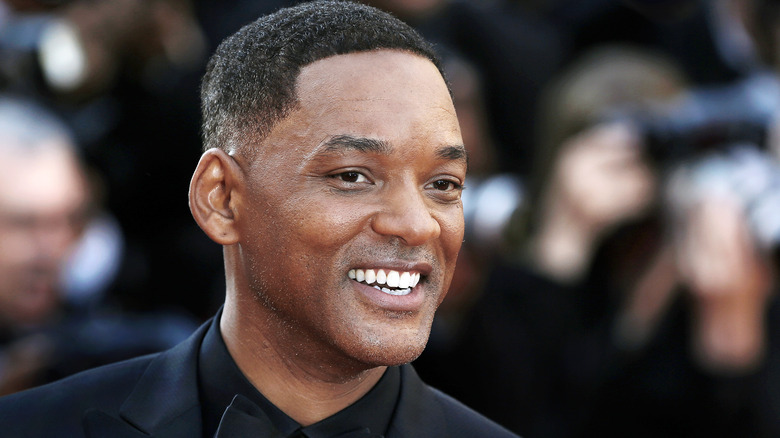 Will Smith was broke and in trouble with the IRS as a young performer. His girlfriend got tired of him "laying around" and encouraged him to "go stand around at 'The Arsenio Hall Show,'" Smith said in a "Storytime" video on his YouTube channel.
At the "Arsenio" taping, Smith met Benny Medina, "the real life Fresh Prince of Bel-Air." Then, Medina pitched the idea for a show to Will Smith and took the actor to meet Quincy Jones, who loved Smith's music videos. At the renowned producer's home, Smith was asked to audition immediately. Even though Smith wanted a week to prepare, Jones convinced him to take ten minutes to audition right away and "change [his] life forever." Smith "let it rip," and Jones wanted to know how Brandon Tartikoff, head of NBC, liked the audition. Of course, Tartikoff liked the performance. Things moved pretty quickly from there in terms of Smith's deal. 
Will Smith was thrust into the role named after him — right down to his Fresh Prince rap name — truly because he took his girlfriend's advice and found himself right where he needed to be.
Source: Read Full Article