The Brown family appears to be up to something. At least,that's what family followers think. Sister Wives stars, Meri Brown and Christine Brown,are incredibly active on social media, and they rarely withhold information.That is, until now. In recent weeks, Christinehas stopped her daughter from sharing family news, twice, and now Meri hasstopped adding hashtag locations to her Instagram posts. Family followers thinkthere is something to their behavior.
Meri Brown has stopped tagging her location
Meri is just as active on social media as she has ever been,but family followers have noticed she's changed some long-ingrained behavior.The mother of one and entrepreneur has stopped tagging her location in severalrecent posts. Up until recently, Meri has been adding a location hashtag to themajority of her social media messages.
RELATED: 'SisterWives': Did One Of The Brown Kids Just Reveal The Family's Best Kept Secret?
While fans may not know where Meri is at this exact moment,it's clear that she's been spending at least some time at the family's home basein Flagstaff. On May 30, she was spending time in the city to celebrate severalrecent graduates. Instead of holding a traditional graduation ceremony, the townheld a graduation parade to make social distancing easier. She was also at her home earlier in the month duringa Livestream. During that event, KodyBrown barged into the room to urgently request Meri's signature.
Where is Meri Brown spending most of her time?
Even amid Coronavirus lockdowns, Meri appears to betraveling extensively. Since March, she's checked in from Utah, where she ownsa small inn, as well as Las Vegas. In February, theLuLaRoe consultant took what she described as a "whirlwind road trip."During that trip, Meri checked in with followers and asked them to guess whereshe was located based on the scenery.
The fact that she's seemingly danced around offering up herlocation in the last week has some fans intrigued. While some followers believeMeri may have left her husband, Kody, thanks to several recent captions, thatdoesn't seem to be the case. Perhaps there is another reason she doesn't wantpeople to know where she is spending her time.
Rumors are swirling that the Brown family won't be makingFlagstaff their permanent home
It seemed like the Brown family made a rather rash decisionwhen they decided to pick up and move to Flagstaff. The family, who had spentseveral years in Las Vegas after fleeing Utah, had a pretty nice setup wherethey were living, and all of the Brown kids still at home appeared to bethriving. The decision was so rushed that the family hadn't even sold their LasVegas properties before plunking down a large sum of money on an uninhabitable pieceof land.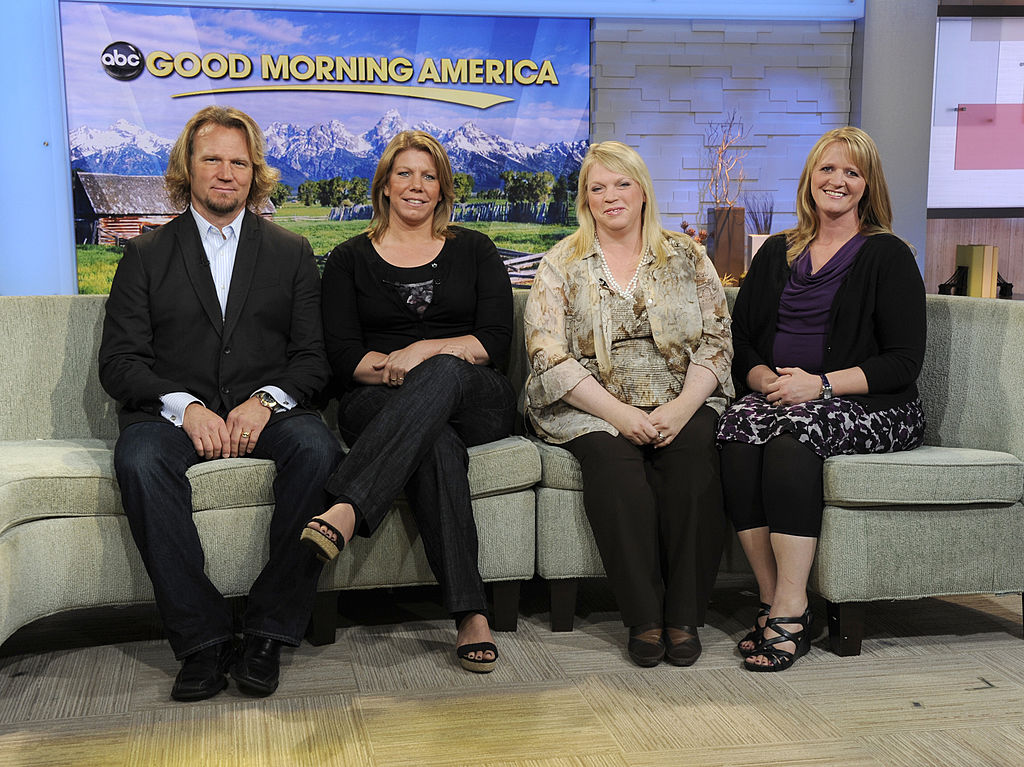 RELATED: 'SisterWives': Kody Brown Might Be Broke, But Meri Brown Isn't
Not only have they faced serious tension within the family since moving, but it's rumored that the Browns are running out of money. On top of all that, it is rumored that the city of Flagstaff hasn't been particularly welcoming. Christine, Kody's third wife, recently took a road trip to St. George, Utah, sparking rumors that the Browns might consider setting down roots in the town. Perhaps Meri doesn't want to share her location because she too is scoping out potential new hometowns. Time will only tell if Kody really wants to call Flagstaff home.
Source: Read Full Article