Bethenny Frankel might be most known for her role on Real Housewives of New York City, but off camera, she has done so much more. Her charity initiative, BStrong, was founded back in 2017 and has since worked hard to bring aid to areas of disaster.
Now, Frankel's BStrong is working tirelessly to help bring protective equipment to healthcare workers on the front lines — and fellow Real Housewives star Teresa Giudice has offered her support.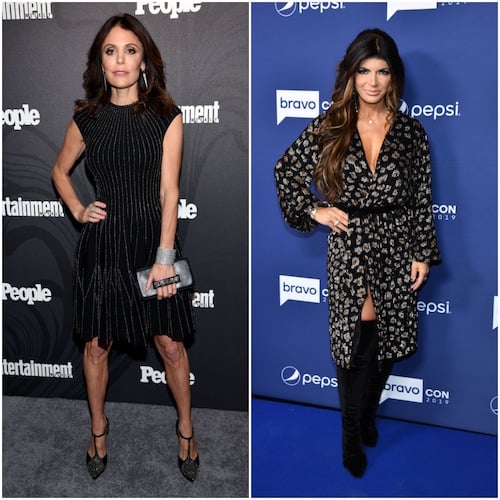 Frankel's initiative has received support from several celebrities
Frankel has taken matters into her own hands in terms of gettinghelp to those who need it most during the coronavirus pandemic. The Real Housewives star lives in New YorkCity, the United States' epicenter of the coronavirus outbreak — and the areathat needs the most supplies.
Celebrities have supported Frankel's initiative to help others, with Billy Joel's charity, The Joel Foundation, pledging $500,000 to Frankel's cause in an effort to get as much PPE to hospitals as possible. Ellen DeGeneres and Shutterfly also donated to the cause.
Teresa Giudice recently joined in, giving Frankel recognition
Among the many celebrities to recognize Frankel's hard workwas fellow Real Housewives starTeresa Giudice, who stars on theshow's New Jersey franchise. Giudice posted a photo of Frankel to herInstagram account to make her followers aware of the work Frankel is doing andhow to help out. "@bethennyfrankel is doing amazing work… If you have anythingextra during this time check her out," part of Giudice's caption read.
Fans were excited to see the housewives helping each other out. "Two strong ass women who will not be stopped!" one user wrote in the comments. "Women supporting women," someone else added.
Frankel and Giudice have had some issues in the past
Giudice's shoutout to Frankel comes a few years after thetwo women had some issues. From the start of the New Jersey franchise, theydidn't get along too well. And when the news broke about Giudice and herhusband's fraud investigation, Frankel wasn't on Giudice's side.
"People who love to be in the spotlight often have a lot of skeletons in their closet. It's just an interesting thing," Frankel told Us Weekly back in 2013. "if they weren't on reality TV, none of this would probably ever be exposed."
The two women seem to have moved on from their problems
Frankel and Giudice still aren't super close, but they haveclearly put the past behind them. Back in 2018, Giudice had some kind words forFrankel. "She's a wonderful businesswoman," Giudice told Andy Cohen on Watch What Happens Live in2018. "She's a good mother… And I'm sure she's a good friend."
Right now, feuds don't matter quite as much as helping thosein need, and Giudice knows that. And her shoutout to Frankel shows that thewomen have come a long way from the beef they shared several years earlier. Itseems that in times of crisis, people often learn what truly matters.
Source: Read Full Article