Nick Jonas has been bringing in ratings along with his hit record sales now that he is a coach on The Voice. Sitting on the panel alongside Blake Shelton, John Legend, and Kelly Clarkson, there is often some good-natured ribbing and trash talking each other in keeping with the competitive spirit of the show.
The coaches recently revealed some jobs they had to take prior to becoming superstars, where Jonas surprised the team with how he earned his first paycheck.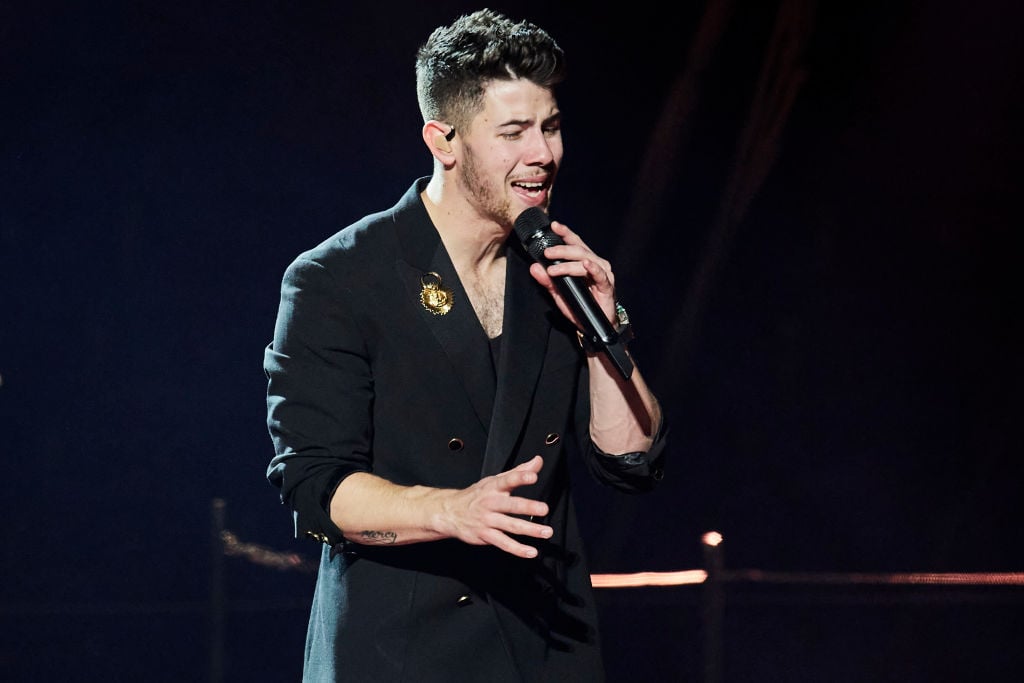 Jonas' rise from Disney to 'The Voice'
The singer rose to stardom when he formed a band with brothers Kevin and Joe and the trio was picked up by Disney's Hollywood Records in 2007, according to Biography.com. Releasing their album The Jonas Brothers the same year, they reached the Top 5 on the Billboard charts and went double platinum. The brothers went on to produce more hit albums but decided to disperse in late October 2013.
Jonas also tested his acting chops, appearing in the Disney Channel's TV movies Camp Rock and Camp Rock 2. The singing star also had some cameos on other television shows including Mr. Sunshine and Last Man Standing.
After a solo album in 2014, Jonas, Kevin, and Joe got the band back together and released their single "Sucker" in 2019. The song hit number one, along with their reunion album Happiness Begins. The Jonas Brothers embarked on a sold-out world tour which recently ended, with Jonas then taking his place on The Voice for this season.
'The Voice' coaches' previous gigs
Clarkson has become an avid TikTok user and recently shared a clip to the platform. Revealing that her first job was at a movie theater making popcorn and working in the box office, Clarkson wanted her fellow coaches to weigh in on their former gigs.
Legend shared that he polished trumpet slides at a music store, and Shelton told his co-coaches that he worked as a roofer.
When it was Jonas' turn to share, he casually mentioned that his first job was on Broadway which sent his fellow coaches into peals of laughter, according to Country Living. Though they found his claim humorous, the judges were probably astonished to find out that Jonas had quite a few turns on the Great White Way.
Jonas on Broadway
The newest Voice coach got his start on Broadway landing the plum role of Tiny Tim in A Christmas Carol when he was just 8 years old. Jonas recalled forgetting his song on stage one time and just staring at the audience. "It was a sort of out-of-body experience," he told The New York Times in 2012. "That was the one really bad show I had. Later, I learned to just make up anything."
No one-hit wonder, Jonas went on to land parts in a plethora of Broadway plays including Beauty and the Beast, Les Miserables, Annie Get Your Gun, and How to Succeed in Business Without Really Trying.
The former thespian is now enjoying his role on The Voice. "It's really cool," Jonas said, as reported by E! Online. "I mean, you look to your left and your right, it's John Legend, Kelly Clarkson, Blake, and [it's] kind of a dream to be in that spot. And I feel very honored. I mean, I have a heart full of gratitude."
See Jonas on NBC's The Voice on Monday nights!
Source: Read Full Article