These days, many people are spending time indoors, practicing social distancing as they catch up on all the latest entertainment. As a result, streaming services like Netflix are more popular than ever. Among all the new releases on Netflix is the movie Lost Girls. In short order, the film has become incredibly popular with viewers of all ages. What makes the movie even more compelling is the fact that it is based on a true story – and as it turns out, it is remarkably true to life.
What is 'Lost Girls' about?
In 2010, an aspiring actress named Shannan Gilbert disappeared — but not before she made a phone call to 911 where she screamed that someone was trying to kill her. When Shannan went missing, her mother, Mari Gilbert, got actively involved in the investigation, pushing law enforcement to follow through on promising leads.
As Gilbert continued her obsessive quest to find her daughter, who was working as an escort at the time of her disappearance, several bodies were discovered, prompting police to determine that a serial killer was at large.
The Netflix film Lost Girls stays very close to the real-life events of the case, right up to the relentless way Gilbert took law enforcement to task for the way they categorized her as "just a prostitute." Lost Girls is tough, unflinching, and occasionally tough to watch — simulating how the actual investigation might have really gone down.
The film features an impressive cast, including Gabriel Byrne and an actress who has earned major critical acclaim in Hollywood.
Who plays Mari Gilbert in 'Lost Girls'?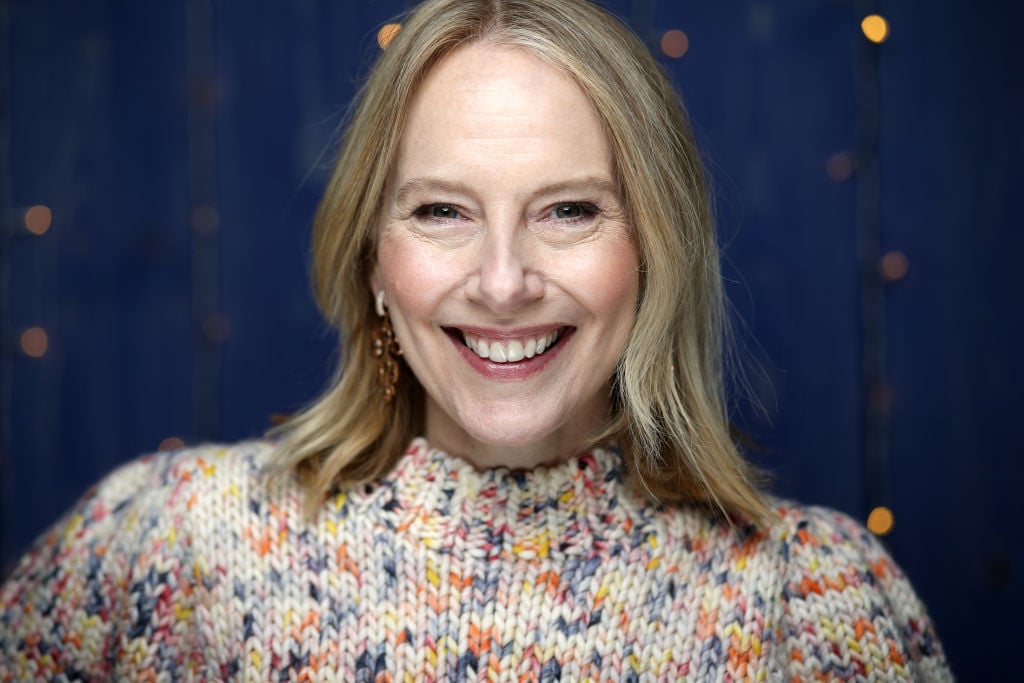 Amy Ryan plays the lead role of Mari Gilbert, Shannan Gilbert's mother, in Lost Girls. Ryan was born in 1968 and raised in the bustling state of New York.
As a teenager, Ryan decided that she wanted to pursue a career in acting, and attended the High School of Performing Arts in her home state. After graduation, Ryan began her career in off-Broadway productions and went on to work on stage for the next decade.
In the early nineties, Ryan started to break into television, appearing in shows like ER, Chicago Hope, Law & Order, and I'll Fly Away. Although she first received acclaim as a dramatic actress, Ryan proved that she had comedic chops when she became a series regular on The Office.
After establishing herself as a talented television star, Ryan began appearing in films such as Gone Baby Gone, Keane, Changeling, and Win Win. She has been nominated for several awards throughout the course of her career and has earned a devoted legion of fans from all around the world.
Where is Mari Gilbert now?
Ryan's turn as Mari Gilbert in Lost Girls is at times sad, dramatic, and intensely powerful. Still, her performance isn't as striking as the story behind Mari Gilbert's tragic life.
Gilbert was unrelenting in her pursuit of the truth behind her daughter's disappearance. In 2011, Shannan Gilbert's body was discovered, nearly two years after she initially vanished.
There's no doubt that the discovery of her daughter's body shook Mari Gilbert to her core, even if it provided some closure. Gilbert herself would only end up living five years after her daughter's body was found.
In July 2016, Mari Gilbert was killed by her daughter Sarra Gilbert. Reportedly, Sarra Gilbert had a mental collapse after her sister was found dead, and that, combined with a history of abuse, was enough to push her over the edge. Sarra Gilbert was later found guilty for her mother's murder and was sent to prison, to serve twenty-five years to life.
Mari Gilbert's life might have had a tragic ending, but Lost Girls is helping viewers everywhere to remember both Mari and Shannan Gilbert in a positive way.
Source: Read Full Article