The Fast and the Furious franchise is one of the most popular franchises in the world. The movies combine some great action sequences, cool cars, and some fantastic emotional moments that really echoes with audiences. But unfortunately, the next movie in the franchise, F9, has been delayed for a year due to the Coronavirus pandemic.
Unless the pandemic gets worse, 'F9' will be in theaters on April 2, 2021. But now unfortunately, due to other movies moving their release dates back, 'F9' may lose the race at the box office.
'F9' gets ahead of the curve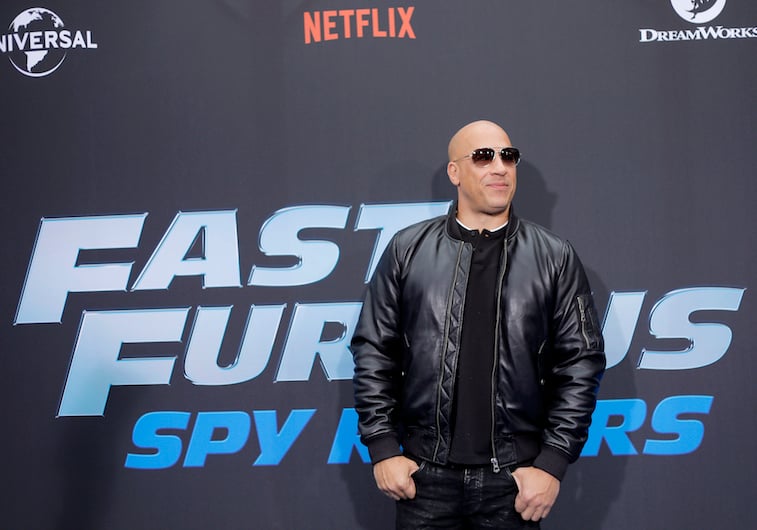 When the Coronavirus pandemic was heating up back in February and March, many movie studios were watching closely. However, Universal Studios was one of the first studios to act, as it pushed F9 back a year from its original May 2020 release date, according to Variety.
This seemed like an overreaction at the time, but now, it seems like Universal was just trying to get ahead of everyone else.
Since Universal made that big move, the pandemic has gotten worse and other studios have followed suit. Now, practically every major movie that was scheduled for a spring release has been pushed back into the future. But, due to how many movies have moved their release dates, Variety says that this has caused a bit of a traffic jam. 
The blockbuster traffic pileup 
The worst part of this blockbuster pileup will be happening at around the holiday season this year. In a usual year that doesn't have a pandemic happening, the holiday season is the best time for a studio to release a movie since that movie has a great chance of making a lot of money. In the past few years, Star Wars movies have dominated the holiday season, so few studios wanted to compete with Disney in those months.
But now, with the sequel saga finished, many studios are trying to get a hold of that lucrative holiday season. As a result, blockbusters like Black Widow and No Time to Die have moved up to November.
Things are also getting heated in 2021, where 'F9' has moved to. Because of how the Marvel Cinematic Universe works, when Disney decided to move Black Widow up, Disney also had to move every other Marvel movie up. So now, two Marvel movies that were supposed to release in 2020 will instead be coming out in 2021. 
The first Marvel movie of 2021 will be The Eternals, which now has a February 12, 2021 release date. This shouldn't compete with F9 very much, but the next Marvel movie may do just that. The second Marvel movie of 2021 is Shang-Chi, and it now has a  May 7, 2021 release date. This is just a little bit more than a month after 'F9' hits theaters.
How 'F9' can lose the race
If you just look at the release dates, F9 seems like it's in a good place. No other blockbuster has been scheduled for an April release date, so 'F9' will have April for itself. But, the devil is in the details.
Currently, due to how far away F9 and Shang-Chi are, the details are more sparse. But, one thing is well-known about both franchises. China loves The Fast and the Furious movies and China also loves Marvel movies. 
While Universal and Disney seems to have established a healthy distance in release dates, that may not be the case in other countries. If Universal and Disney can't space their releases out far enough in other countries, then it's possible that F9 will experience a box office flop like Solo: A Star Wars Story did. 
Source: Read Full Article