In a world where most of us are practicing social distancing and hanging out at home, having new TV to look forward to is just about as good as it gets. And it seems like HBO has us covered in that department—for the foreseeable future, anyway.
Some of our favorite shows are coming back after their hiatuses (except for Game of Thrones… RIP) and there are plenty of brand new series that will be premiering in 2020, too. In fact, one of them even stars Nicole Kidman, for those of us out there who are having trouble processing life without Big Little Lies.
Here are the best HBO series to look forward to this year. We're all safer at home right now, and thankfully there's plenty of good TV to keep us entertained.
I Know This Much Is True
Set to premiere on May 10, I Know This Much Is True stars Mark Ruffalo, Kathryn Hahn and Rosie O'Donnell. The series (which is based on the book of the same name) is about twin brothers and their family's struggles. The brothers are both played by Ruffalo, and one of them is coping with schizophrenia.
Westworld Season 3
This popular HBO series about a futuristic theme park and those who visit it is finally back with new episodes (which air on Sunday nights). Having premiered in March, this eight-episode season is well underway, and it's a pretty solid distraction from real life… even though, at the same time, it's giving us a taste of what a dystopian future could look like.
The Undoing
With an all-star cast that includes Nicole Kidman, Lily Rabe, and Hugh Grant, The Undoing is about all the changes that happen in the Kidman character's life following an unexpected death, at which point everything starts to fall apart. The series is due to arrive on HBO this fall.
Euphoria Season 2
When Euphoria premiered last June, it was all anyone could talk about, and for good reason—we will never get over exactly how good Zendaya is, after all. The show is coming back for a second season, and although the network has yet to announce an official premiere date, it's expected to be sometime this year. Production is currently paused, but fingers crossed it can resume soon.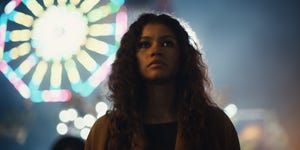 We Are Who We Are
This eight episode miniseries follows American teenagers living in Italy with their military families and all the drama that comes with it (and maybe even a love story?). The show stars Chloe Sevigny and Kid Cudi, and will hit HBO later this year.
Industry
Industry—another HBO series directed by Lena Dunham—stars Conor MacNeill and is about new grads working their first jobs at an investment bank in London. According to Deadline, it's all about "the boundaries between colleague, friend, lover, and enemy that soon blur as they immerse themselves in a company culture defined as much by sex, drugs, and ego as it is by deals and dividends." It's set to premiere sometime later this year.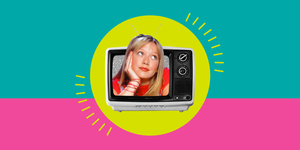 Source: Read Full Article