Fans of Grey's Anatomy were saddened to learn that Jessica Capshaw, who portrayed pediatric surgeon Dr. Arizona Robbins, was being written out of the show at the conclusion of Season 14. Few may realize that while Capshaw nailed the role of Dr. Robbins, she had previously auditioned for two parts on the show but was passed over.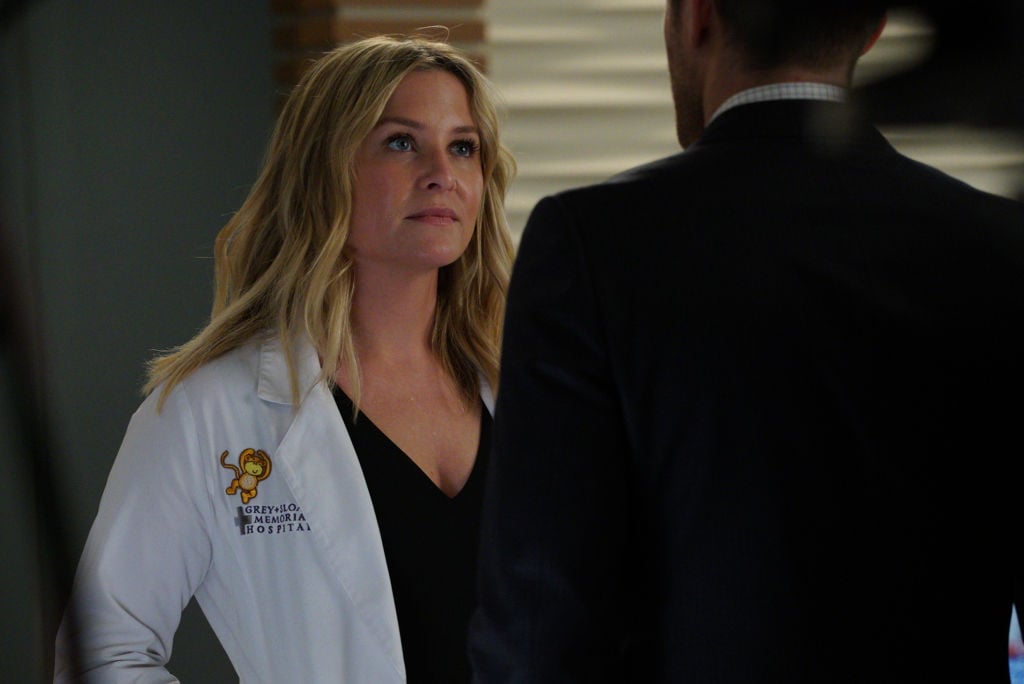 Derek's love interest?
Shortly after welcoming her first child in 2007 with husband Christopher Gavigan, Capshaw learned of an available role on the popular medical drama.
"I auditioned for this show two weeks after I had my son Luke, and I was not interested in auditioning for anything because I was interested in being a mother," Capshaw recalled, according to TV Guide. "But my agent called me and said, 'I wouldn't call you for any other reason other than Grey's Anatomy, because I know that's your favorite show.'"
The actress tried out for the part of Nurse Rose, the romantic interest of none other than Dr. Derek 'McDreamy' Shepherd (portrayed by Patrick Dempsey) when he was on the outs with longtime love Dr. Meredith Grey. Capshaw had hoped she had an advantage due to previously working with Demspey.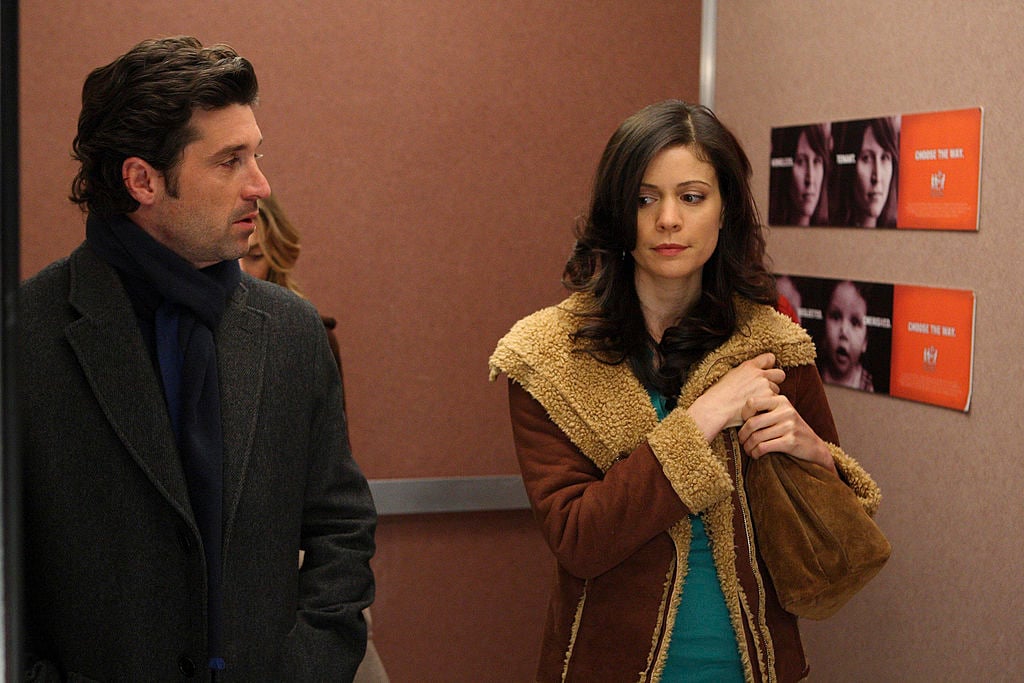 "So two weeks after I had the baby, I… auditioned for Nurse Rose. I knew Patrick because I had worked with him two years prior, so he and I got along real well," Capshaw shared. "But they picked the other girl and I was like, 'Man!'"
Actress Lauren Stamile was given the part of Nurse Rose, though the character's relationship with Derek was short-lived.  
Second shot
In 2008, Capshaw tried putting her acting skills to the test again when she auditioned for the role of Sadie Harris, a freewheeling intern and former college friend of Meredith. Yet again she wasn't chosen for the part.
"I went in for a part that hadn't been named yet, but she was this sexually promiscuous, adventurous part, and I didn't get the role again," Capshaw remembered. "That was Melissa George's part, Sadie."
Capshaw began to get a bit frustrated with producers raving about her performance yet not signing her up for the show. "They kept saying they really love me and I was like, 'If they really love me, I would have a part in the show,'" the former Grey's star revealed, adding that her persistence did the trick. "A month later, I got a three-episode offer to play Arizona Robbins."
Capshaw moves on
Leaving the hit ABC series in 2018 after nine years on the show, Capshaw was began pursuing other projects including a role in the Netflix film Holidate with Kristen Chenoweth and Emma Roberts. Even though the mom of four was continuing a hectic schedule, she made time to give a shout out to her former gig when Grey's Anatomy hit a major milestone.
"Ok, soooo…tonight is a BIG night for @greysabc," Capshaw wrote on Instagram in February 2019. "The airing of tonight's episode makes it the longest running prime time medical drama EVER."
Capshaw even donned her character's lab coat to celebrate the occasion, posting a selfie along with her well-wishes. "Soooo in honor of this exceptional distinction…I pulled out Dr. Arizona Robbins trusty lab coat, dusted it off, brought it out into the sunshine and I took it for a spin," she wrote, while giving props to her former colleagues. "@shondarhimes and @beersbetsy THANK YOU for bringing this show to our television screens (and computers and phones)."
The Grey's alum expressed her gratitude for being a part of such a successful series. "This show is a total dreamboat and I am so fortunate to have taken a cruise on it…grateful times a million…xoxo Congratulations!!!" she wrote.
Fans are hoping that Dr. Robbins makes an appearance back at Grey Sloan Memorial before the series ends for good!
Source: Read Full Article