The new adaptation of Dune promises to be an epic, galactic journey. Based on Frank Herbert's 1965 science-fiction novel, Dune attracted some of the best movie talents in Hollywood, including director Denis Villeneuve. To bring the story to life, prolific composer Hans Zimmer created a sound that fits the plot's grandeur.
'Dune': love of a novel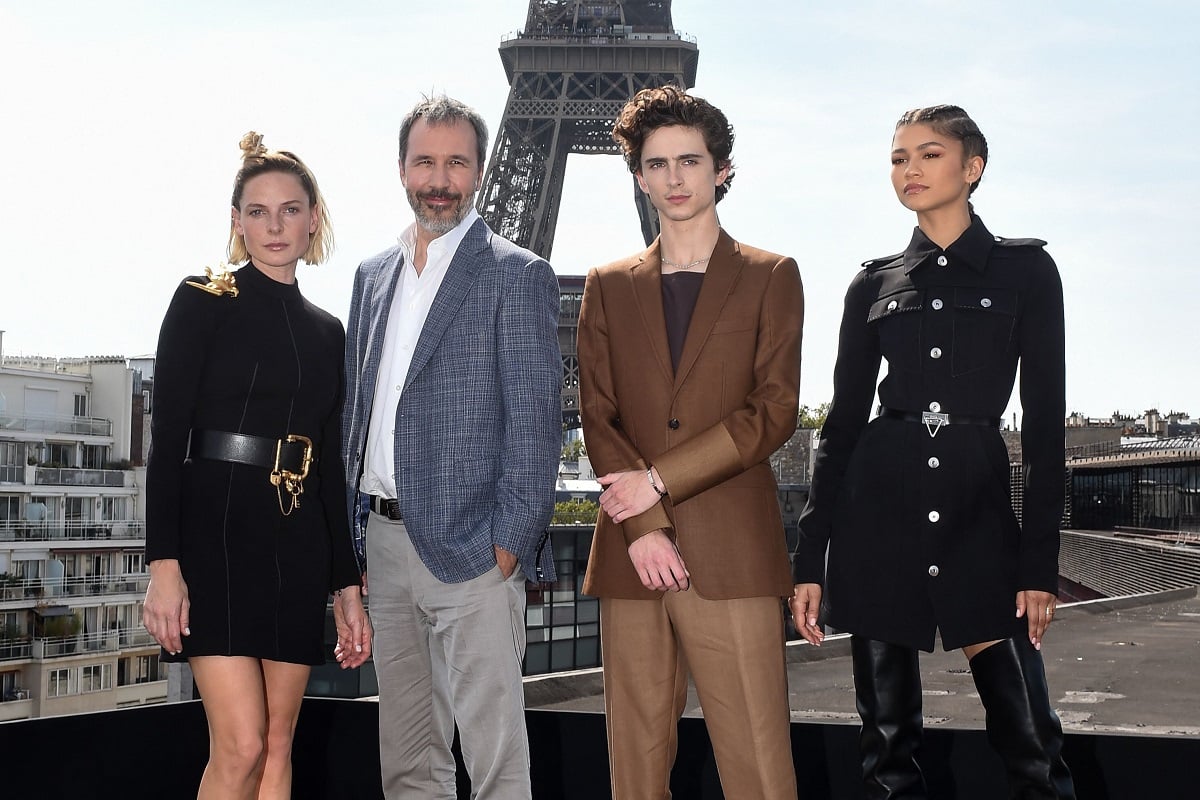 Villeneuve and Zimmer share why they decided to work together on a newly released featurette and what inspired the score. They are both fans of the epic novel. Dune is set on a desert planet where Paul Atreides must become a leader and avenge a plot against his noble family. Herbert won the Nebula Award and shared the Hugo Award. Dune was the first of six novels that are considered among the grandest epic in science fiction.
Villeneuve is a science-fiction fan, having directed Arrival and Blade Runner 2049. When he decided to make a new version of Dune, the Canadian-born director wanted to create a unique soundscape to accompany his visuals.
"I asked Hans Zimmer if he knew Dune, the book," said Villeneuve. "And Hans's answered was that it was probably one of his favorite books of all time. And it was one of his biggest dreams to score Dune, so his answer was a big yes."
Finding the emotions in music
Villeneuve and Zimmer shared their knowledge of the novel. "We knew our subject," said Zimmer. "So now, it was figuring out how we were going to interpret something that we truly loved and admired." They agreed they wanted to create a unique score for the movie.
"Part of what I love about the score is how unfamiliar it is," said producer Mary Parent. "It's emotional. It's intense. It is wholly original and particular to the film.
"We're telling a story in multi-dimensional ways, and we're using voices and a language that you don't understand, and at the same time somehow you understand it emotionally," added Zimmer.
Villeneuve was impressed by Zimmer's dedication in bringing the novel to life. "He kept saying to me that the music is not from our world," said Villeneuve. "It needs to come from another time, another planet." Zimmer had musicians "learn how to play instruments in a different way. The one thing that we felt would be true through any culture would be the voice. So, the score is based on mainly female voices, and then we developed our own language."
Creating a new sound for 'Dune'
"If you surround yourself with incredibly brave, reckless, and talented people, they'll lead you into new directions automatically," said Zimmer. "I always know we're on the right path. When somebody goes, this might be the worst idea you've ever heard."
Villeneuve knew he had found the right composer for his movie, watching Zimmer create and define new sounds and experimenting with instruments. "It's quite a privilege for me to work with such an artist. One of the most inspiring and powerful artistic encounters in my life is the one with Hans Zimmer." The composer's goal is "moving emotion. I want the audience to come with us on this journey, to this planet, and to this world, which seems huge and vast unfathomable, and then at the same time, realize that it's all about the smallest and tiniest emotion."
"This is saying a lot, but I think it's one of the best scores that Hans has ever written," said Parent. "It really kind of touches you inside. It makes you feel something." Dune will be released on Oct. 22 in theaters and on HBO Max.
Source: Read Full Article