Counting On star Jana Duggar is 30 years old yet she remains the oldest child of Jim Bob and Michelle Duggar who is still single. Jana has had plenty of opportunities to court and her father has reportedly tried to set her up with a few potential suitors. While Jana is still looking for Mr. Right, a former Duggar family employee claims to know exactly why she has not married and started a family of her own.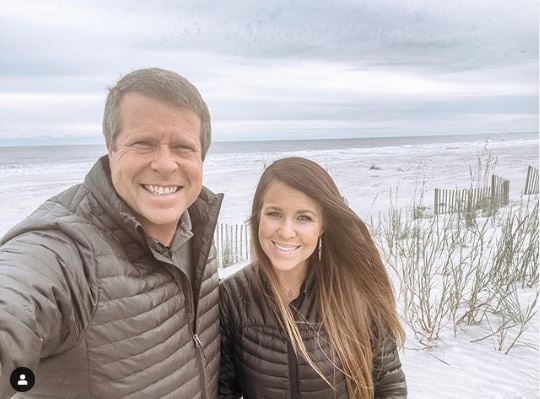 'Counting On' star Jana Duggar chooses her own path
Jim Bob and Michelle teach their children from an early age thatprocreation is one of the biggest goals in life. For the Duggars, not gettingmarried and starting a family early on is akin to disobedience.
Many Counting On fans disagree with this teaching, but most of the Duggars have fallen in line with their father's views. So far, the one exception seems to be Jana, who turned 30 years old this year and remains single.
There is nothing wrong with someone waiting until after they are30 to find a long-time partner, but it is unusual when you are talking aboutone of the Duggars. In fact, some fans believe Jana is actively rebellingagainst Jim Bob while others are just fascinated by her situation.
Jana has had plenty of opportunities to court, she just has yetto find a good match. In previous interviews on the show, she has admitted thatshe is waiting for "Mr. Right" to come into her life.
How does Jim Bob feel about Jana Duggar's refusal to court?
We cannot say for sure how Jim Bob feels about Jana being single,but an inside source told TheHollywood Gossip that he is not happy about the situation. Jim Bobgoes to great lengths to control his children, and the fact that Jana remainssingle after all these years is not sitting well with him.
The insider, who used to work for the Duggars, also confirmed that Jim Bob actively spies on his children by tracking their cell phone usage. The source claims that Jim Bob has installed software on their phones that enables him to see everything they text.
"He tracks their phones. Some of the kids aren't on Jim Bob's plan, but he still gets inthere," the source shared. "I don't know how he does it, but he's got some program that allows himto get into their texts and pictures."
Invading the privacy of his children probably does not come as abig surprise for Counting On fans. After all, this is hardly the onlyrule Jim Bob has implemented over the years.
When it comes to dating, the former 19 Kids and Counting star prohibits physical contact by only allowing side hugs and making his children take a chaperon on dates. While these rules would be hard for most people to follow, the source says that there is a completely different reason why Jana is still single.
Why the 'Counting On' star has not found Mr. Right
It is important to note that we cannot confirm anything that the source revealed, especially when it comes to Jana's personal preferences. But according to the insider, the real reason why Jana is still single is that she is gay.
"Jana, I feel sorry for her," the source dished."She'sgay, and she just doesn't know how she's gonna admit that she's gay, but she's in love with her bestfriend."
Fans have long speculated that Jana is in love with her best friend, Laura DeMasie. Jana has denied the reports on social media, but that has not stopped the rumors from gaining steam.
In 2019, DeMasie moved to Georgia to pursue a new career. If they were together romantically, then that likely ended with the move. To make things even more complicated, fans theorized that the real reason she left was that Jim Bob made her.
It should be noted that there has not been any evidence that Janawas romantically involved with her friend. There is little doubt that the twoare close, but that does not mean Jana is gay.
Did Derick Dillard try to court Jana?
While fans continue to speculate on what is going on with Jana's love life, viewers recently speculated that Jill Duggar's husband, Derick Dillard, once tried to court her.
Counting On fans argue that Derick originally wanted tocourt Jana but Jim Bob convinced him that Jill was a better match.
The theory also argues that Derick quit his job as an accountantafter the wedding because he thought marrying a Duggar would make him rich.
Derick was booted from Counting On a few years ago afterhe made controversial remarks about the LGBTQ community on social media. He hasnot commented on the reports surrounding Jana.
Jana Duggar has not commented claims made by the former employee or the rumors that Dillard originally wanted to court her.
Counting On should return with new episodes on TLC sometime in 2020.
Source: Read Full Article