Most people feel accomplished after slogging through a cup of coffee in the morning. But by the time she gets to work, Dani Burt has already spent hours riding the waves at the beach near her home in California. The 36-year-old world adaptive surfing champion makes a point to hone her sport every morning, and that takes some careful planning.
"I just want to be efficient and get out there," Burt says. That means using hacks like prepping her coffee the night before, eating on the go, and even showering at the beach with a special kit she keeps in her car. (More on that later!)
Burt, who lost her right leg above the knee in a 2004 motorcycle accident, also has to put on her walking leg first thing in the A.M., and later swap it out at the beach for a special adaptive surfing leg she designed. "It looks like a peg leg that's in an athletic stance," Burt says, noting that there was "no such thing" as a surfing prosthesis when she started out. "I just wanted to be able to walk in the water and stand up," she says. After using "a bunch of old parts" from a prosthesis she was no longer using, Burt and a friend created the perfect fit. Now, she says, "the surf leg is definitely one of my favorite legs."
After her surf, Burt swaps her leg again and keeps on blazing through her day at an impressive pace. But her daily surf is only part of what makes Burt a champion. She eats well, logs 10-hour shifts at a hospital where she works as a doctor of physical therapy, and makes a point to stretch regularly.
She also works hard to stay well-hydrated. "Hydration is definitely key for me," Burt says. "My lifestyle—working 10 hours a day at the hospital and surfing—is physically demanding. If I'm not hydrated, I get fatigued, have headaches, and my mood changes. For me to be able to do what I really love to do, I need to be mindful of that." (Spoiler: She's a fan of Smartwater+.) Check out her wellness-infused daily routine below— it may just inspire you to add more healthy habits into your own day-to-day.
5 A.M.: Wake up and hit the waves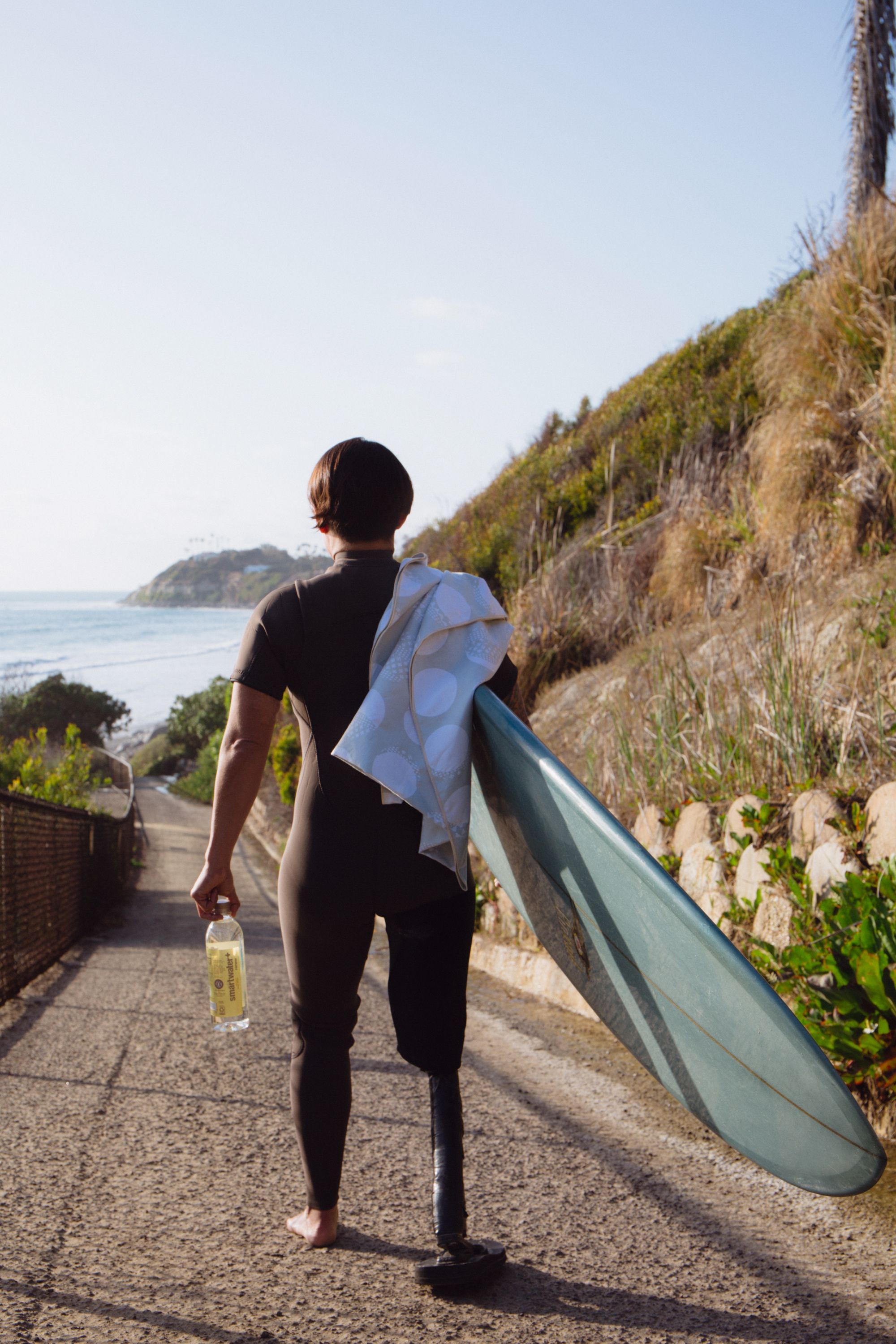 Burt works four days a week but, whether she's on-duty or not, she likes to be at the beach to surf "with the first light." Why? "There's a calm before the rest of society wakes up," Burt says. There's also this: In the morning, the water "looks like a sheet of glass, creating better, more enjoyable surf," she says.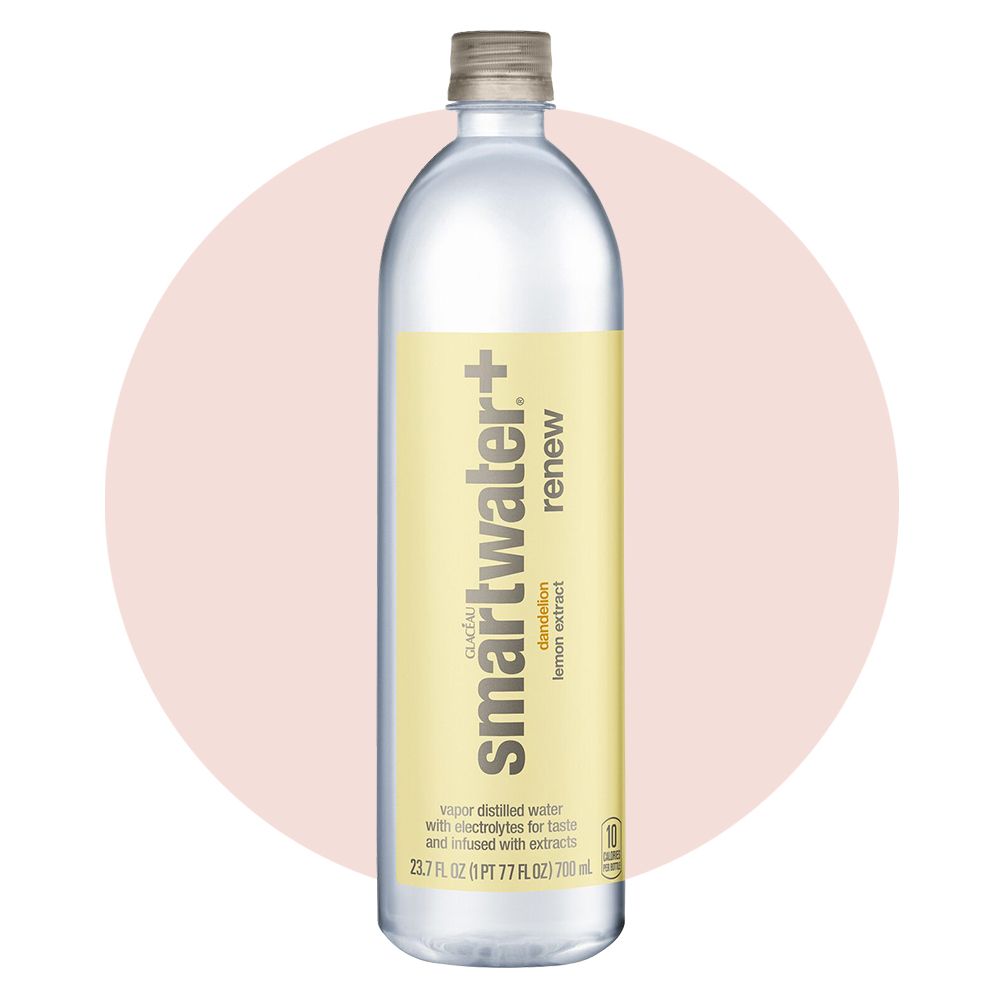 On workdays, Burt's alarm goes off at 5 A.M. She'll put on her walking leg, get ready, feed her cat, and grab a cup of coffee she prepped the night before, along with a Perfect nutrition bar. She's out the door and en route to the beach within 15 minutes of waking up. Burt munches on her bar on the way to the surf, which is about 10 minutes away from her house. "I don't want to eat anything too heavy before I surf," she explains.
During the drive over, she also sips on Smartwater+ Renew, which is infused with dandelion and lemon extract. "The refreshing flavor combo makes it easy to want to keep hydrated," she says. "Drinking enough in the morning helps my body perform its best—especially if I have a challenging surf that I have to deal with."
Once she gets to the beach, Burt puts on her wetsuit and her surfing leg—and then she hits the water for a few hours.
8 A.M.: Beachside outfit change
Monica Medellin
Burt has to be at work by 8:30 a.m., so she leaves the water by 8. As soon as she's out, she moves fast.
"I definitely want to rinse off before going to work," Burt says, so she pulls out a rinse kit (basically a travel shower) out of her car, and hoses herself off with that and biodegradable soap. She then puts on her scrubs and changes from her surfing leg to her walking leg. "I'm ready to go within 15 minutes," she says. If she's hungry, she'll have another bar, along with more Smartwater+ Renew.
12 P.M.: Time for lunch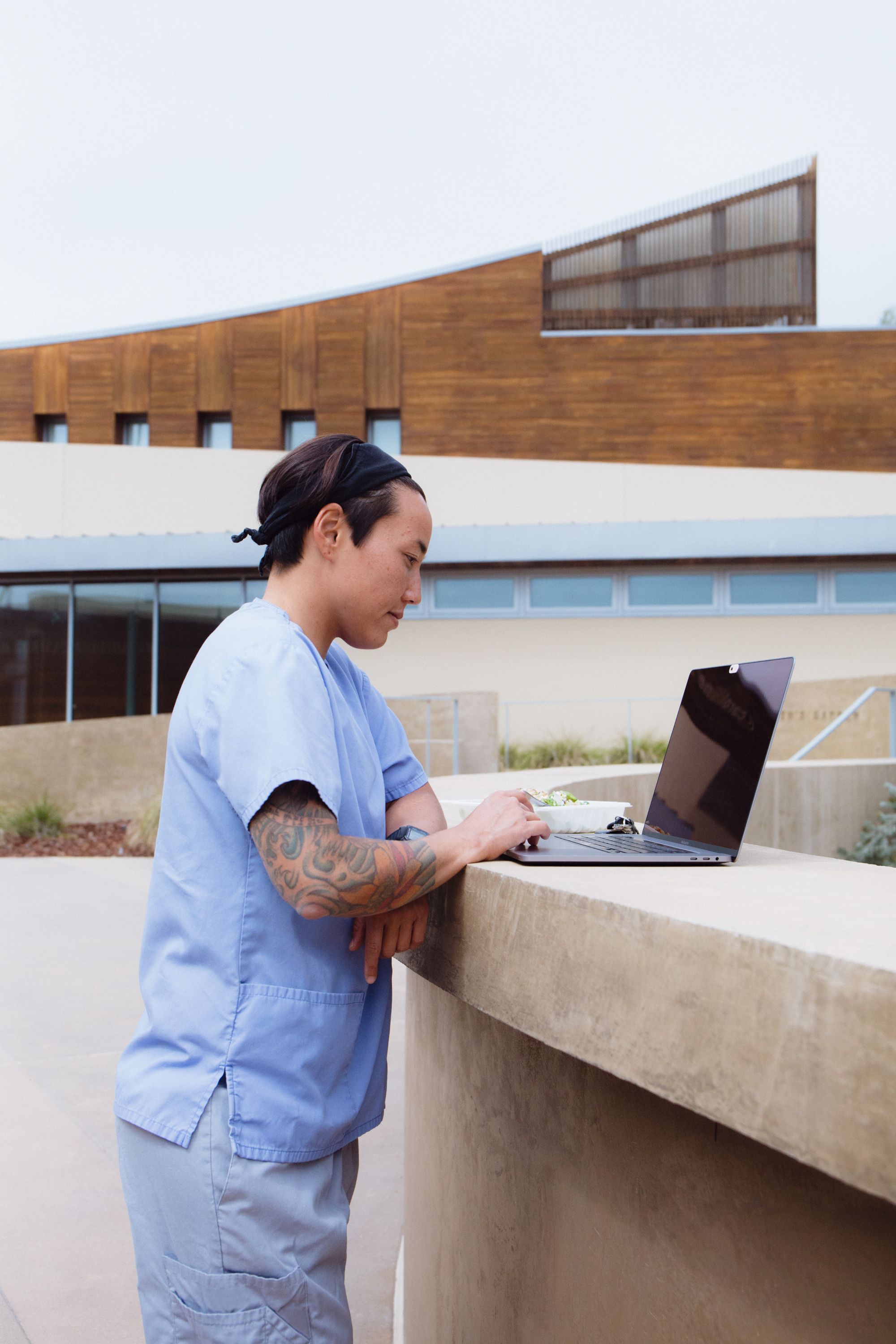 Burt stays busy during her workday. "I deal with patients that are there for anything from elective procedures to trauma, cancer treatments, and COVID-19," she says. "Patients in the hospital are hooked up to a lot of lines and machines, and that completely impairs your ability to mobilize in general. If you're not mobilizing, you lose that strength incredibly fast."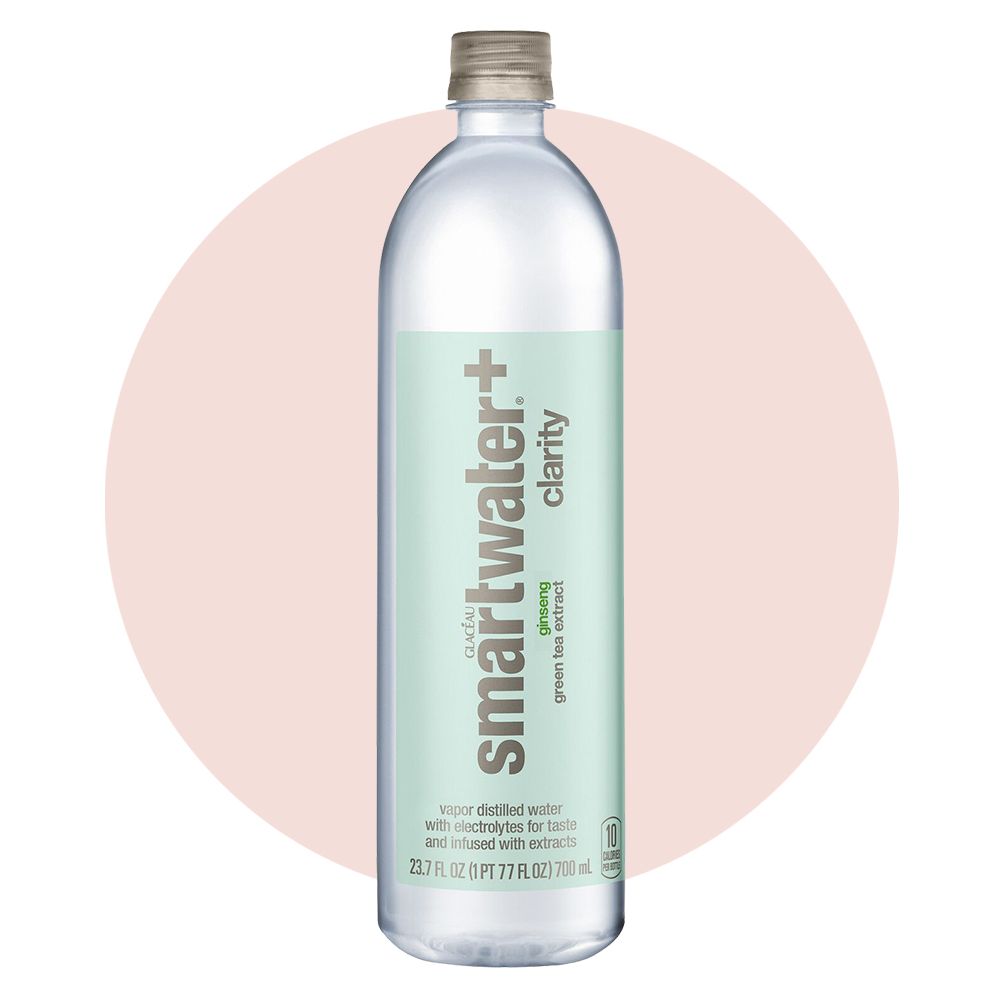 When she gets a moment, lunch is usually "some sort of stir fry and rice" with chicken or tofu that she meal-prepped over the weekend. "I'll prep stir-fries, veggies to make salads…I want a colorful meal with as many vegetables as possible," Burt says.
Burt likes to pair her lunch with Smartwater+ Clarity, which is infused with ginseng and green tea extracts. "I feel like this puts an extra pep in my step," she says. "I don't know if it's from being well hydrated or what, but it helps me reset and get back to the grind with renewed energy."
7:00 P.M.: Stretching and dinner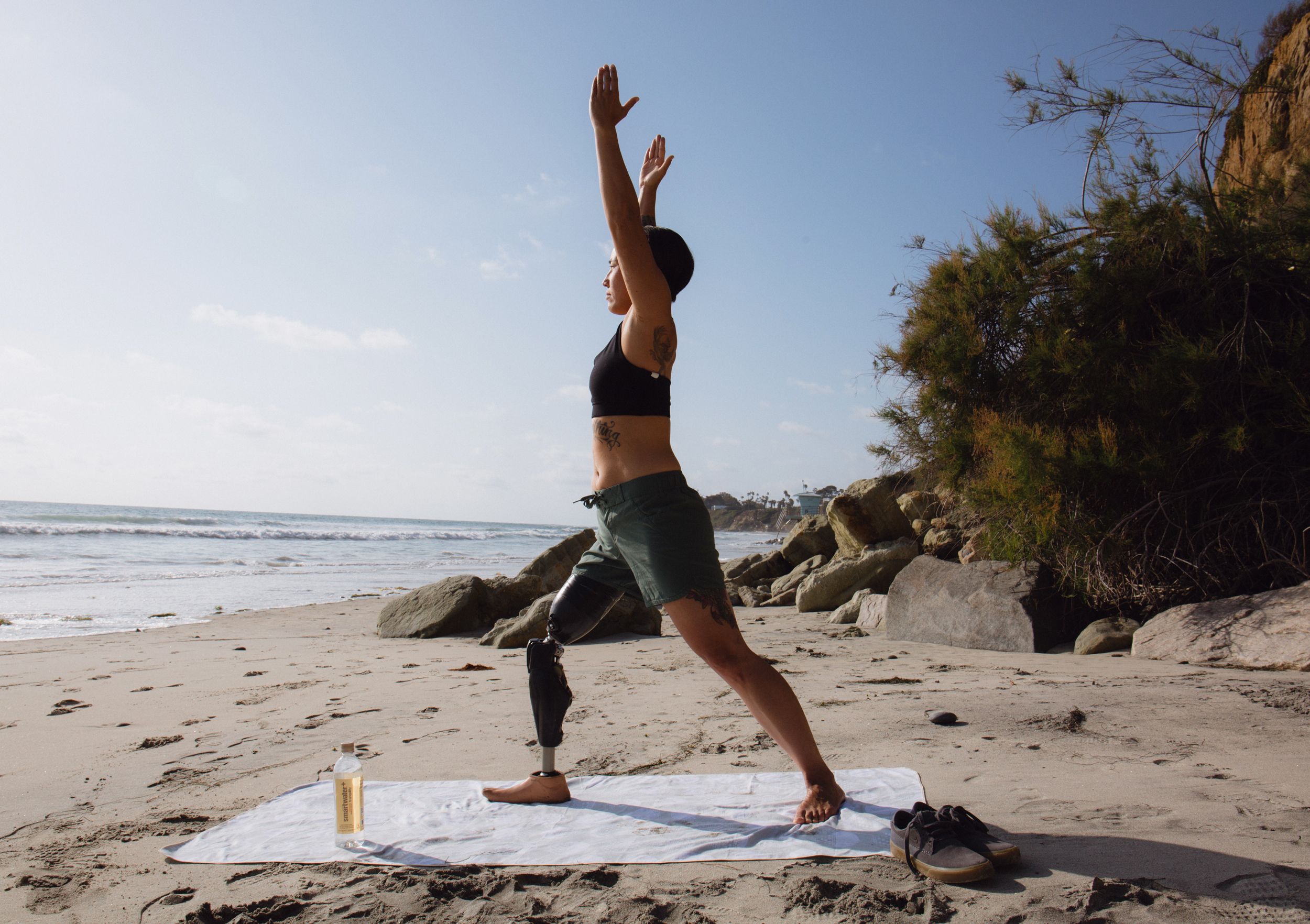 Burt leaves work around 7, and at that point, she's ready for some stretching and a quick dinner."My job is really physical," she explains. "After work, I need to chill, stretch, and be ready for the next day." After her 2004 motorcycle accident, Burt says she "didn't even recognize" her body or "know how to use it anymore." Stretching "really balanced me out," she says. And, as a physical therapist, Burt says that she likes to practice what she preaches. So, she focuses on stretching out her calf, glutes, quads, and hamstrings on her left leg. "I want to be able to stretch out my sound side to prevent injury, reduce aches and pains, and really let me perform at the level I want to perform at," she says.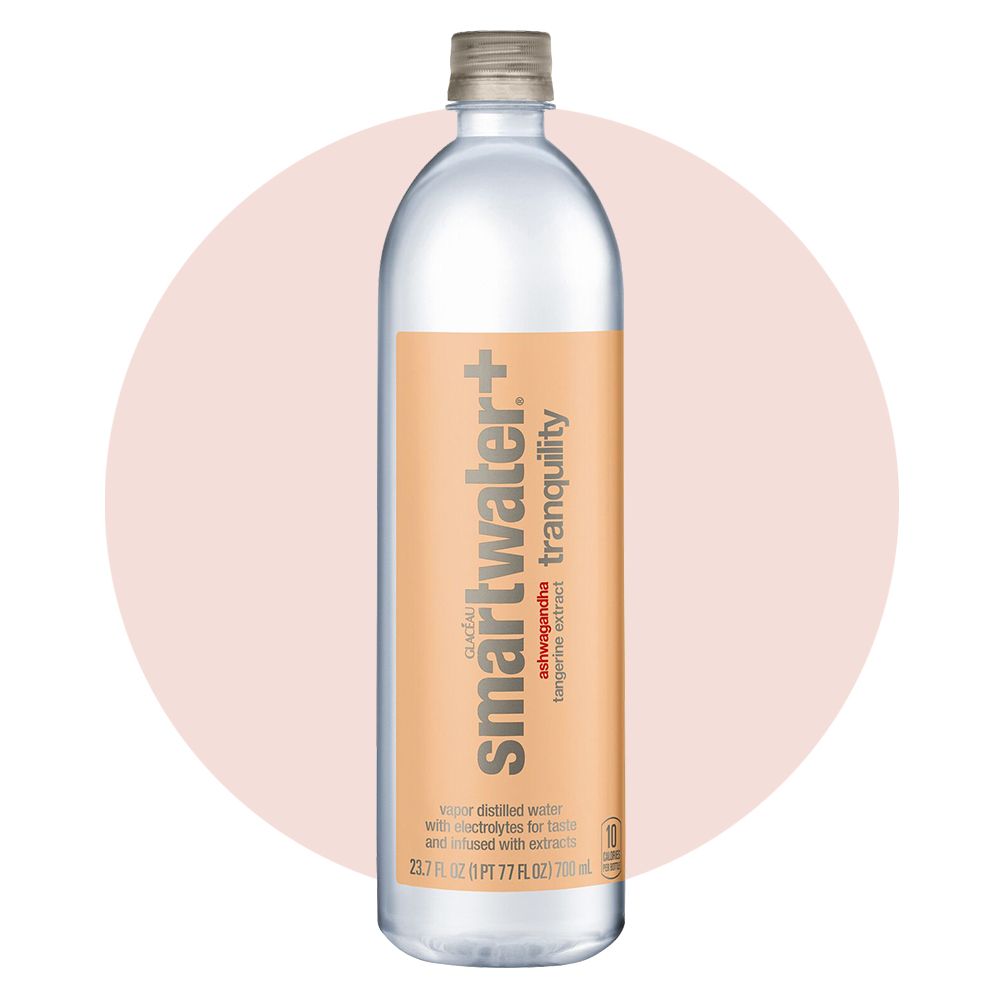 For dinner, she'll generally have a soup or stew that she pre-made over the weekend. Like her lunches, Burt's dinners are heavy on vegetables and easy to throw together. "I want to have dinner already made so that I can eat and move on with my night," she says. After that, she takes a shower and sips Smartwater+ Tranquility, with ashwagandha and tangerine extract. "Winding down, de-stressing, and hydrating, are all important parts of my evening routine," she says. "Definitely being through a busy day, I want to be able to just recenter, calm down, go to sleep…and then do it all over again."
Click here to have all of Burt's favorite Smarwater+ products automatically added to your Walmart shopping cart! Heads up: If you don't already have a Walmart account, you'll be asked to create one to ensure this feature works properly.
Source: Read Full Article