It's been years since 3LW has made headlines regarding their ugly split. The girl group was on their way to superstardom before allegations of jealousy, backstabbing and a physical fight led to Naturi Naughton's departure. Naughton eventually embarked on a successful acting career, while her group members – Adrienne Bailon and Kiely Williams – continued their music careers.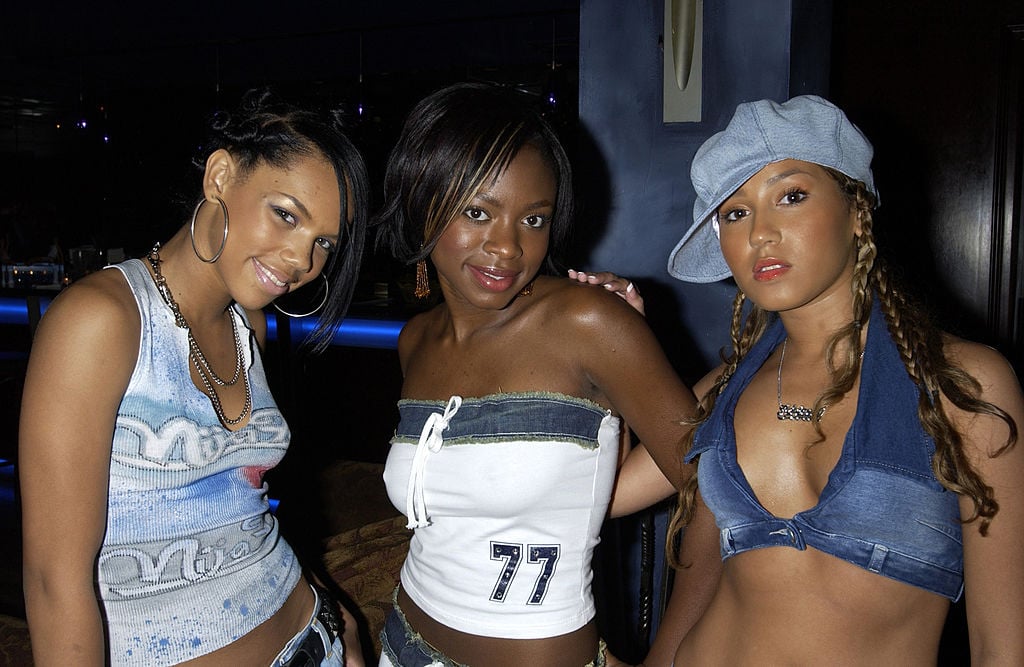 After years of silence, Williams took to Instagram to gives fans an update on where she stands with her former group members and revealed that she'd never reconcile with Naughton after hurtful comments were made about her family. 
Naturi Naughton's old interview with Wendy Williams revealed all – including Kiely Williams's family roles
Shortly after the alleged infamous fight led to Naughton's exit from 3LW, Naughton revealed in a radio interview that she was attacked by Kiely with a plate of hot food. The argument between the members started after the group allegedly accused Naughton of revealing the group's drama to Wendy for her to leak on-air. Naughton denied that she spoke to Wendy but says management did not believe her and things escalated from there.
The group had been managed by Michelle Williams, who was said to be Kiely's mother. When Wendy asked Naughton for clarity on the relationship between Kiely and Michelle, Naughton exposed that Michelle was in fact Kiely's sister and not her mother as the group publicly claimed her to be in the past.
"Michelle Williams is Kiely's mother – but she's actually her sister," Naughton confirmed. "Michelle is Kiely's legal guardian. Her other sister manages our production company. They are much older than Kiely, a lot of years apart."
Naughton said the group's issues stemmed from management pushing her to be the "urban" face of the group, complained about her overall look and sound, tried to market her as a sex symbol and even says management tried to pimp her out to a rapper. 
Kiely Williams says comments made by Naturi Naughton about her mother and sister are unforgivable
Kiely and Bailon denied Naughton's allegations, as well as their management. Naughton was replaced before the group split for good and Kiely and Bailon went on to join The Cheetah Girls as part of Disney's brand. Naughton ventured into Broadway and acting before landing her breakout role as Tasha St. Patrick in Power in 2014.
Naughton remained distant from her former group members for years before she and Bailon had a sit down in 2017 on The Real. Bailon apologized to Naughton for her part in the group's demise in the televised interview.
Days after Naughton's appearance on The Real, Kiely's sister, Tse Williams, took to social media once dispute Naughton's claims and questioned whether or not her and Bailon's conversation was genuine.
Both Bailon and Naughton have remained silent on all things related to 3LW since their sitdown but Kiely resurfaced with an Instagram live this week. She addressed comments made by her former Cheetah Girls co-star, Raven Symone, and took time to give fans an update on if she would ever make amends with Naughton and Bailon.
"As far as Naturi goes, if there was ever a reason to apologize, all of that has been kind of overshadowed by the literal lies and really ugly stuff that she said about my mom and my sister. So no, not interested in that, sorry," Kiely said in the video.
Naughton has not responded to Kiely's recent statements. Kiely has stepped away from the music industry altogether and is now a wife and mother.
Source: Read Full Article