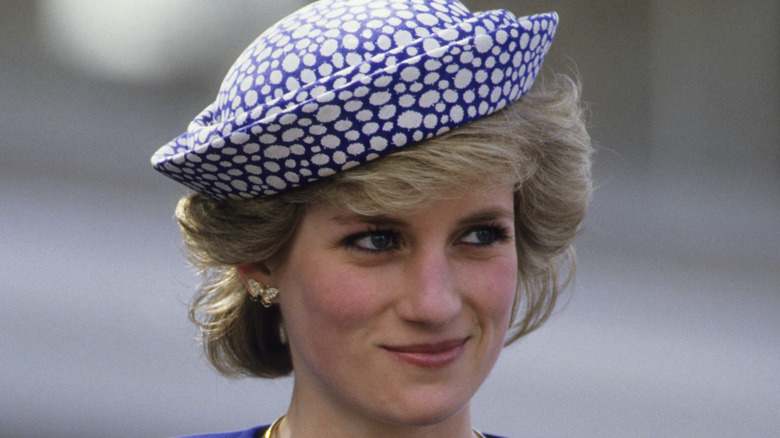 As anticipated, the unveiling of the Princess Diana statue went ahead on July 1 at Kensington Palace, with both Prince William and Prince Harry in attendance. Both the statue and the ceremony were carefully considered to be a fitting tribute to Diana's life and legacy, and it even had a hidden link to the late royal's memorial service, which was planned by William and Harry to mark the 10th anniversary of their mother's death (via The Guardian). 
Royal reporter and editor at Harper's Bazaar, Omid Scobie, took to Twitter to share a press release that had been sent from Kensington Palace. "Beneath the statue is a plinth engraved with Princess Diana's name and today's unveiling date," his tweet read. "In front is a paving stone engraved with an extract after the poem 'The Measure of A Man' which featured in the programme for the 2007 memorial service for the late princess."
According to the press release, the statue — which depicts Diana as standing alongside three children — aims to "reflect the warmth, elegance and energy" of the princess, with the three children representing the "universality and generational impact of The Princess' work." 
William and Harry issued a statement together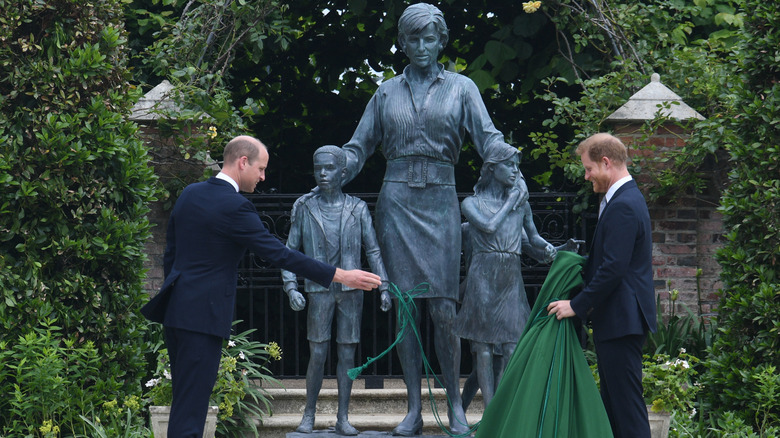 The extract of the poem on the statue of Princess Diana reads: "These are the units to measure the worth / Of this woman as a woman regardless of birth / Not what was her station? / But had she a heart? / How did she play her God-given part?" 
After being featured in the program for her 2007 memorial service, it's a poem that has grown to become associated with Princess Diana (via Twitter).
Despite their recent strained relationship, Prince William and Prince Harry issued a joint statement on the statue: "Today, on what would have been our Mother's 60th birthday, we remember her love, strength and characters — qualities that made her a force for good around the world, changing countless lives for the better. Every day, we wish she were still with us, and our hope is that this statue will be seen forever as a symbol of her life and her legacy."
Source: Read Full Article