Prince Harry and Meghan, Duchess of Sussex's exit from the royal family has faced a fair amount of criticism, with a number of critics claiming that the timing could have been better. One royal expert notes that their departure was made at an "unfortunate time," given the coronavirus (COVID-19) pandemic.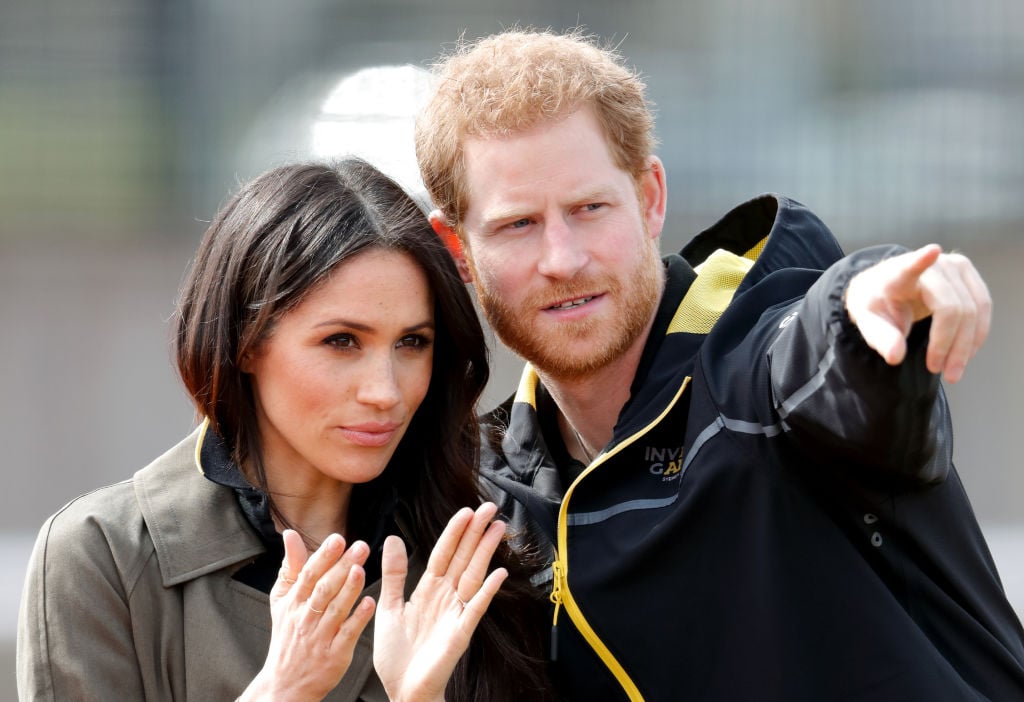 Prince Harry and Meghan quit the royal family
After taking an extended break from their royal duties in November, Prince Harry and Meghan returned with a huge announcement — a plan to step back from their roles as senior royals and pursue a more normal life out of the spotlight.
Queen Elizabeth signed off on their plan and made arrangements to finalize everything, issuing a statement at the time in support of their decision.
Prince Harry and Meghan moved to Canada before making another move to Los Angeles — but their final move happened to coincide with the coronavirus pandemic, something that one expert believes was a "highly unfortunate time" to break away from the family.
The timing was unfortunate
Of course, the official last day of their royal lives was decided long before the coronavirus pandemic emerged in Europe. Royal expert Richard Fitzwilliams shared that, had the Sussexes remained in the UK, they would have been available to help during this difficult time.
"If Prince Harry had been here during the pandemic hewould have been as active and as busy as possible in helping those causes,Fitzwilliams told Express. "It was his energy and initiative that launchedthe Invictus Games."
Additionally, Fitzwilliams had high praise for how Meghancould have assisted with the crisis. "Meghan is an activist with a deeplycaring side, if she had been here she would undoubtedly have been involved withorganizations helping those most affected," he noted.
"Obviously they would handle matters in wayscommensurate with Government advice during the COVID-19 pandemic," he added. "Howevertheir move to Hollywood has happened at a highly unfortunate time."
They shared their final message with fans
Before making their final exit, Prince Harry and Meghan shared a message of thanks with their Instagram followers.
"What's most important right now is the health and wellbeing of everyone across the globe and finding solutions for the many issues that have presented themselves as a result of this pandemic," the Sussexes shared.
They continued, "As we all find the part we are to play in this global shift and changing of habits, we are focusing this new chapter to understand how we can best contribute. While you may not see us here, the work continues."
Other royals have stepped up
Prince William and Catherine, Duchess of Cambridge have shown their support of hospital staff during the pandemic, as an April 1 Instagram post of the couple explained. "The Duke and Duchess of Cambridge this afternoon talked to staff at Queen's Hospital Burton, Burton on Trent, Staffordshire, via telephone. Their Royal Highnesses afterwards talked to staff at University Hospital Monklands, Airdrie, Lanarkshire, via telephone," the caption noted.
Prince Charles recently recovered after testing positive for coronavirus, sharing in a video address, that it was an "often distressing experience."
"Having recently gone through the process of contracting this coronavirus, luckily with relatively mild symptoms, I now find myself on the other side of the illness but still in no less a state of social distance and general isolation," he shared in the video.
He continued, "As we are all learning, this is a strange, frustrating and often distressing experience, when the presence of family and friends is no longer possible and the normal structures of life are suddenly removed."
Queen Elizabeth addressed the nation with a statement that said, in part, "I hope in the years to come everyone will be able to take pride in how they responded to this challenge. And those who come after us will say that the Britons of this generation were as strong as any."
"That the attributes of self-discipline, of quiet good-humored resolve and of fellow-feeling still characterize this country," she continued.
Source: Read Full Article