video
FOX Business Flash top headlines for March 15
Check out what's clicking on FoxBusiness.com
Millions of people throughout the U.S. participate in medical tourism every year, according to federal health officials 
Patients will commonly travel to Mexico and Canada, as well as countries in Central America, South America and the Caribbean, to undergo various procedures, including cosmetic surgeries, according to the Centers for Disease Control and Prevention. 
However, medical tourism also refers to when patients travel for a medical procedure domestically, according to the American Society of Plastic Surgeons (ASPS). 
CELEBRITIES GET REAL ABOUT PLASTIC SURGERY: 'GOOD PLASTIC SURGERY, YOU CAN'T TELL'
Dr. Tim Sayed, a double board-certified plastic surgeon with a practice in California, told FOX Business that a major driving factor behind medical tourism is, in many cases, cost. It can drive a lot of patients overseas or even to high-volume clinics in the U.S.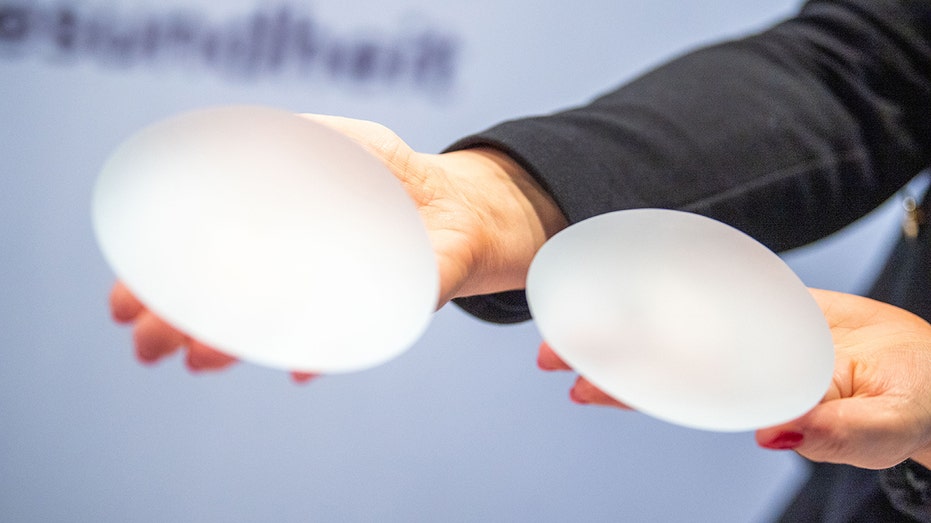 Two different sized breast implants will be presented at the 49th Annual Meeting of the German Society for Aesthetic Plastic Surgery. (Lino Mirgeler/picture alliance via Getty Images / Getty Images)

For example, some patients may be looking at an operation that could cost $10,000 in New York City, but if they do it in another country, such as the Dominican Republic or Mexico, they may be able to get it at a substantial discount, according to Sayed.

MEDICAL TOURISM: TRAVELING OUTSIDE US FOR CARE IS COMMON

Josef Hadeed, also a double board-certified plastic surgeon, noted that traveling for surgery can be tempting given that other countries offer package deals. 

"Not only will the price of the surgery be included, but also the hotel stay and any nursing care afterward. And even with the cost of travel, it's still significantly cheaper in a lot of instances compared to if they were to go to a local plastic surgeon," he said.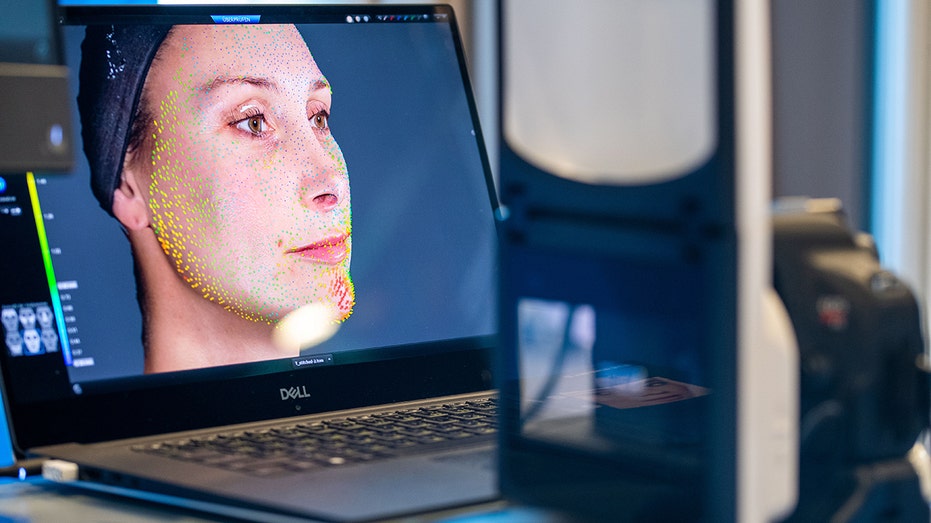 A woman's face with a vector model of a planned aesthetic plastic surgery procedure is shown on a laptop at the 49th annual conference of the German Society for Aesthetic Plastic Surgery. (Lino Mirgeler/picture alliance via Getty Images / Getty Images)

Dr. Edmond Ritter, the section chief of reconstructive and plastic surgery at Westchester Medical Center in Valhalla, New York, said it is important for patients to do their due diligence about finding the right surgeon and developing a relationship with them. 

BBL NOT ALWAYS A-OK: WHY THE BRAZILIAN BUTT LIFT IS ONE OF THE DEADLIEST PLASTIC SURGERIES EVER

"The patient should be aware that they are going to somebody who is well-trained and board certified," Ritter told FOX Business. 

However, "in this country and overseas, we sometimes have a situation where that doesn't happen," he continued. Rather, patients will go for an operation with limited information and are put through a rapid system at a high volume and impersonal clinic.

Even if the operation itself goes well, there can always be complications afterward that need to be properly managed, or they can lead to even more severe consequences.

"While its rare, complications do happen, and it can happen to any surgeon," Sayed said.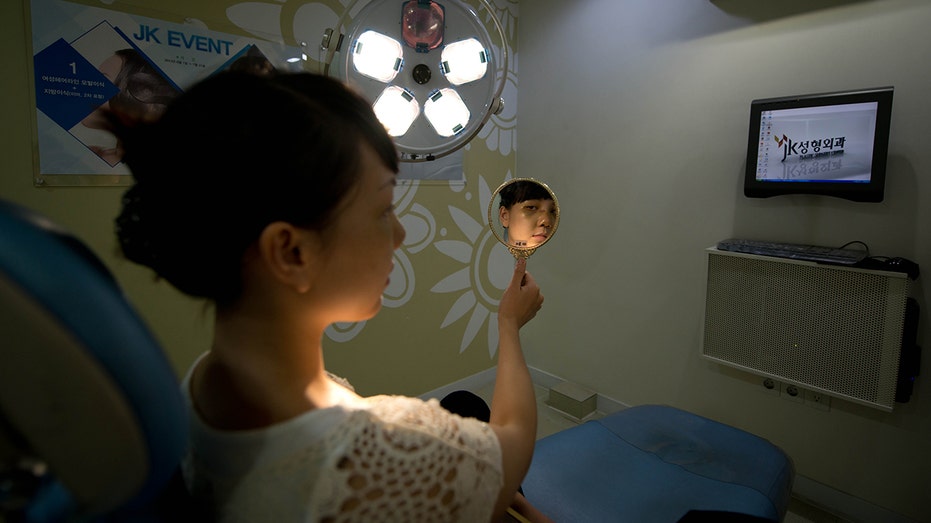 A patient checks her appearance four days after undergoing a cosmetic rhinoplasty and eye procedures at the JK Medical Group plastic surgery hospital in Seoul, South Korea. (Ed Jones/AFP via Getty Images / Getty Images)

Another issue with traveling abroad for surgery is that, in some cases, a patient might not be able to even get ahold of their doctor afterward. 

VENEZUELAN MOM OF TWO DIES AFTER LIPOSUCTION PROCEDURE AT SHOPPING CENTER CLINIC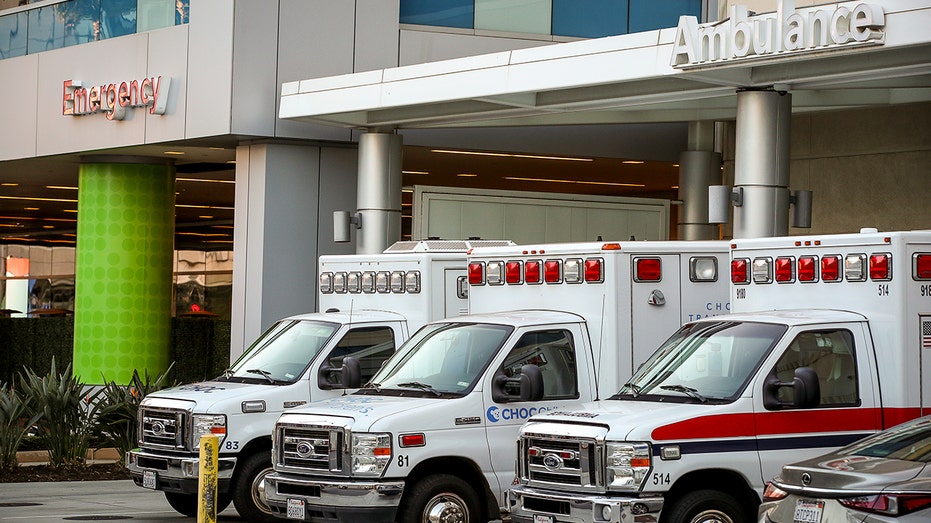 Three ambulances are parked in front of the emergency room at Children's Health of Orange County, which is busy handling child respiratory cases in a surge that caused an Orange County, California, medical emergency. (Allen J. Schaben/Los Angeles Times/Getty Images / Getty Images)

Sayed recalled taking care of some patients in Florida who came back from "misadventures in other countries with really major life-threatening complications." 

"Once the money was paid and the surgery was done, it was like, 'not my problem anymore' kind of attitude, which is horrible," he said.

GET FOX BUSINESS ON THE GO BY CLICKING HERE

New York City board-certified plastic surgeon Dr. Darren Smith told the ASPS one of the risks of leaving the country for surgery is that when a patient is getting something done in the U.S., there are standards in place to make sure they are getting safe care. 

"While there are certainly countries and cities around the world with similar standards, we just aren't as familiar with them," said Smith. 

Source: Read Full Article