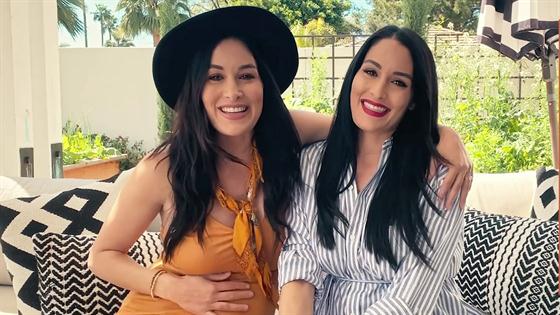 Late night's newest stars sure are cute!
As The Tonight Show Starring Jimmy Fallon continues to film new episodes from home during the Coronavirus pandemic, Jimmy Fallon has found himself working with a few unexpected co-workers.
Yes, we're talking about his two daughters Winnie and Frances.
Whether they are crashing monologues or helping with graphics, this dynamic duo always seem to find their way on the small screen. And spoiler alert: Viewers are loving it.
"They have no idea. They don't even really realize that they're on a show or anything yet. I just say I'm putting this on The Tonight Show and they're like, 'Yeah, yeah, yeah.' They don't really quite understand," Jimmy shared with Entertainment Weekly. "But that's just them, the way they act normally, they're just really funny kids."
He continued, "So they know that that's going to get a laugh, if I say, 'Are you going to laugh at me?' and they go, 'No.' They're doing it for a laugh. But you get to see how different they are. I've never had my kids on Instagram or any socials but, at this point, desperate times, desperate measures."
Before new episodes continue this week, we wanted to share some of the best moments with Jimmy and his crew. Take a look at some of the funniest bits you can't exactly plan for in our gallery below.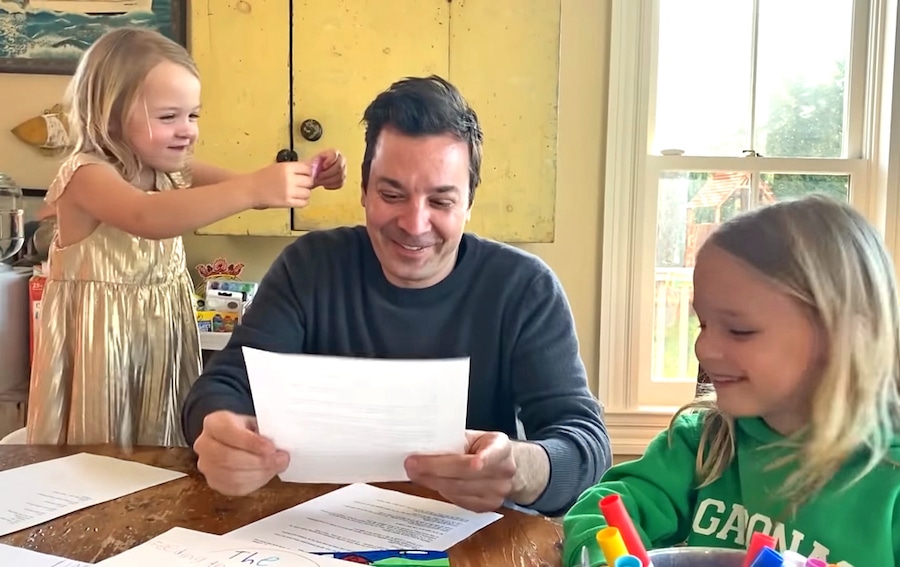 YouTube
Impressive Much?
When Jimmy Fallon was interviewing Adam Sandler, he couldn't help but share an impression of his guest. As it turns out, The Tonight Show host's children couldn't get enough of it during arts and crafts. "This is the first [and] only time they've ever laughed at me," Jimmy pointed out.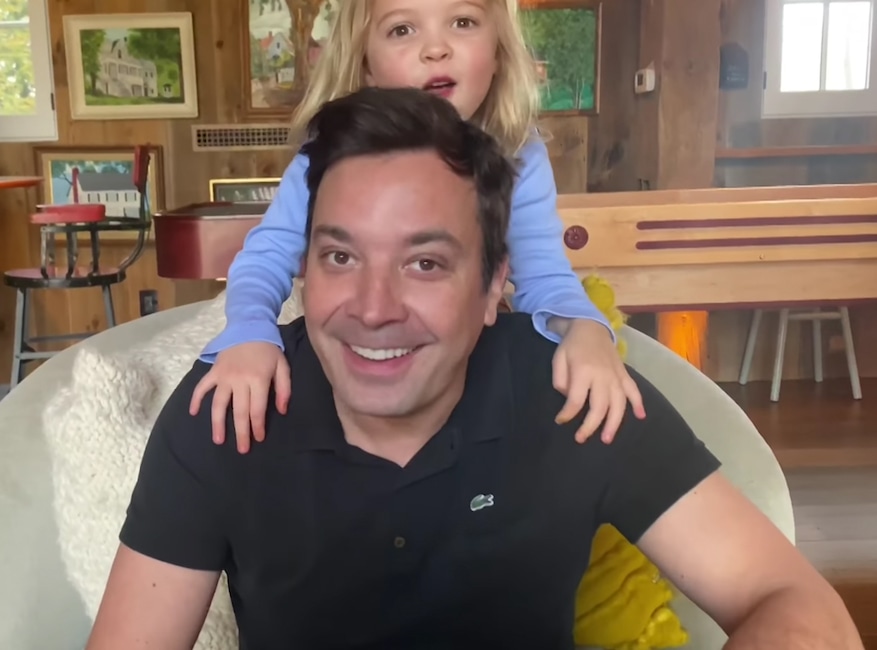 YouTube
Family Affair
It's a family affair! During one at-home episode, Winnie Fallon filled in for The Roots while Frances Fallon crashed dad's monologue to snuggle. As for Jimmy Fallon's wife Nancy Juvonen, she took over filming and handled the camera.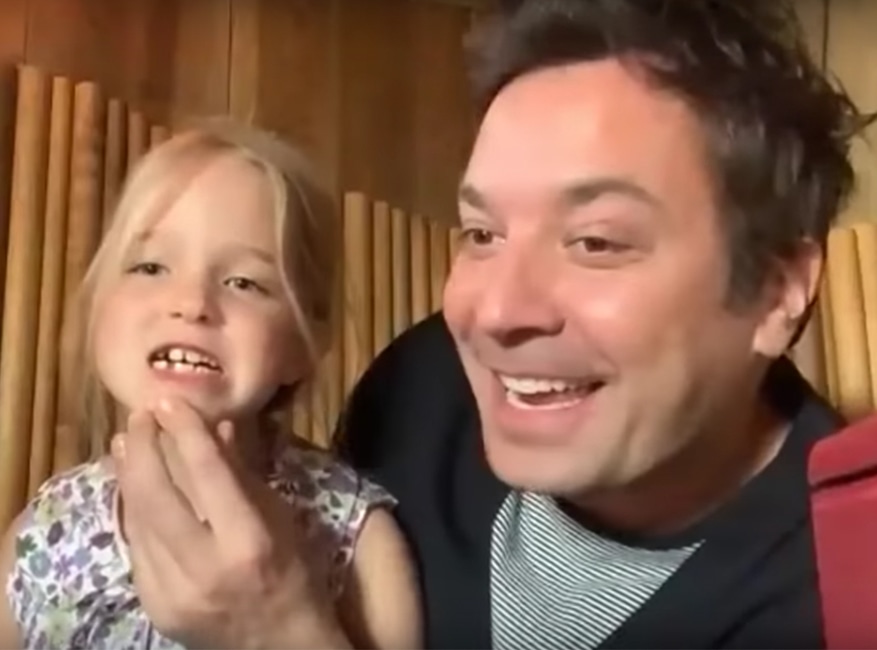 YouTube
Tooth Fairy
Paging the Tooth Fairy: You have a house to visit ASAP. In the middle of interviewing Ciara and Russell Wilson, Jimmy Fallon discovered his daughter had lost a tooth. "Mommy put a string around my tooth," Winnie Fallon said. "Then, she tried to pull it out, and then it worked."
Article continues below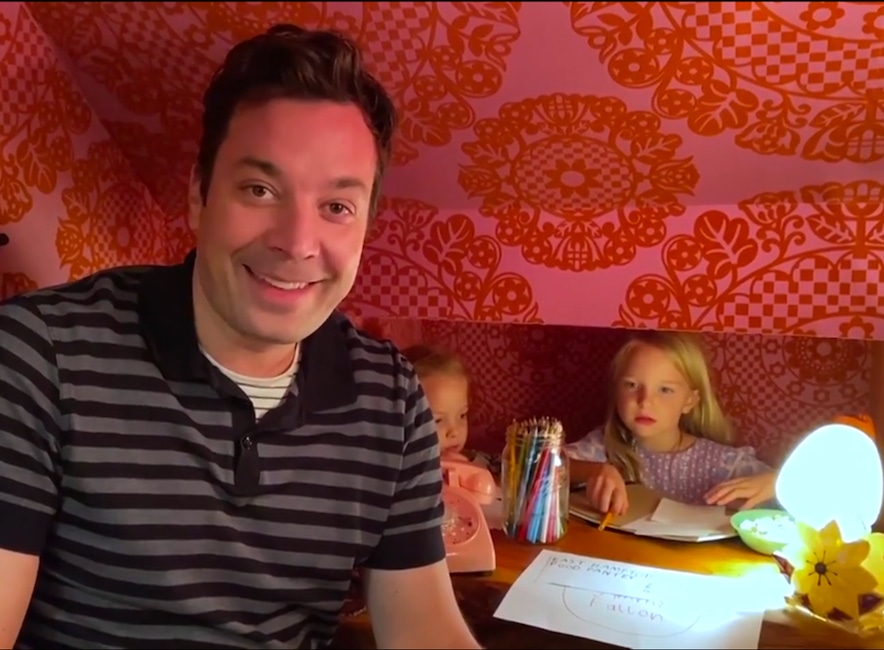 Instagram
Dad Jokes
In a March opening monologue, Jimmy Fallon tried to recite his jokes in front of his two daughters. Spoiler alert: They weren't impressed but their reactions sure made us laugh.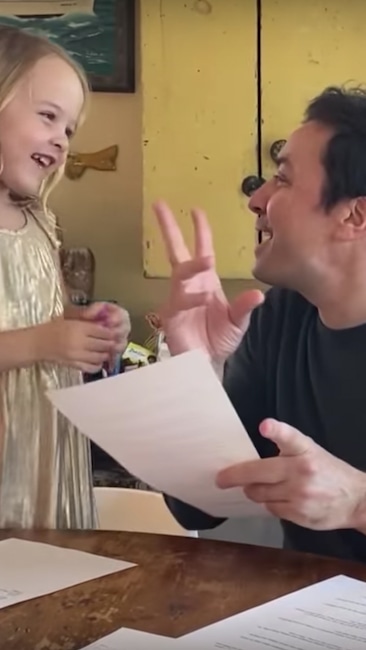 YouTube
Dad's Best Friends
"I am getting to spend so much time with my kids, which I really love. They're amazing," Jimmy Fallon shared with Entertainment Weekly when discussing his at-home shows. "I don't know if the feeling's mutual, but I absolutely love hanging out with them. I'm going to be sad when I have to go back to work."
Instagram
Wash Your Hands
In an effort to help stop the spread of COVID-19, Jimmy Fallon and his daughters participated in a song appropriately titled "Wash Your Hands." We'd tell you more but just watch the video for yourself.
Article continues below
The Tonight Show Starring Jimmy Fallon airs weeknights at 11:35 p.m. on NBC. Catch up on old episodes here.
E! and NBC are part of the NBCUniversal family)
Watch NBC News Special Report: Coronavirus Pandemic Tuesdays at 10 p.m. ET/7 p.m. PT on NBC, MSNBC and NBC News NOW. For the latest updates on the coronavirus pandemic and for tips on how to prevent the spread of COVID-19, please visit The Center for Disease Control and Prevention at https://www.cdc.gov.
Source: Read Full Article