When it comes to pregnancy journeys, Golnesa "GG" Gharachedaghi could have never predicted this.
With just weeks to go until she welcomes a baby boy, the Shahs of Sunset star is faced with the realization that she will likely give birth during the Coronavirus pandemic.
In an exclusive sit down for E!'s digital series Just the Sip, the mom-to-be opened up about how she was really feeling before the big day.
"We are living in such a weird time right now with this Coronavirus situation that has changed everything for everyone," she told E! News' Justin Sylvester. "Being eight and a half months pregnant and scared to leave my house. I can't go to doctors regularly anymore. I have an autoimmune disease and I'm going through issues with that. And knowing I have to get isolated in a room, it's been a little tough the last few weeks. It's been tough. It's been scary."
GG has been told she can only have one person near her in the hospital when she gives birth. As of right now, she's debating between having her sister or mother besides her during the monumental day.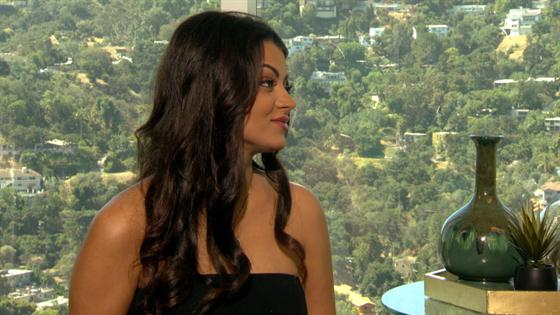 "I'm really happy I didn't listen to all the chitter chatter and outside noise of people ridiculing me for having these ideas and wanting to do something alone," she shared. "I still get a little bit of that side noise…but it feels so right."
Shahs of Sunset airs Friday nights at 9 p.m. only on Bravo.
(E! and Bravo are part of the NBCUniversal family)
Watch NBC News Special Report: Coronavirus Pandemic Tuesdays at 10 p.m. ET/7 p.m. PT on NBC, MSNBC and NBC News NOW. For the latest updates on the coronavirus pandemic and for tips on how to prevent the spread of COVID-19, please visit The Center for Disease Control and Prevention at https://www.cdc.gov.
Source: Read Full Article