The Canadian trail running masterminds at norda have never been interested in following the status quo — only in shattering it. As a means to this end, the brand has pushed the boundaries of technical innovation since its founding in March 2020 and the release of the 001, its first shoe, in August 2021.
norda worked with Dyneema to create its own bio-based version of the company's near-invincible textile (it's twice as strong as Kevlar and half of the weight), mashed minds with Vibram for elevated midsoles and outsoles and sponsored some of the world's finest trail runners and ultramarathoners for elite performance feedback. All the while, they never lost sight of the shoe's aesthetic — teaming with other mavericks like Ciele and Satisfy, while even working with Zegna to redefine what luxury athletic footwear could be.
Now, 21 months after norda's first took the world of performance running footwear by storm, the brand is beginning its second chapter with the release of the 002. Billed as "the world's most responsive trail running shoe," the 002 eschews conventional "super shoe" wisdom by discarding giant stack heights and exaggerated lines in favor of a sleek, low-to-the ground build. Maximum responsiveness and ground feel are core tenants of the 002, and they're archived by a mix of new and familiar technologies. The bio-based Dyneema upper, Vibram SLE midsole foam and Vibram Litebase/Megagrip technology from the 001 return, but are largely applied in different fashion, thanks to a new ripstop-like pattern on the upper and brand-new streamlined midsole geometries. Heel collars feature extra structure and padding, synthetic mudguards and toe caps increase hardiness even further, and the overall aesthetic is inspired by norda's Montreal home: designer Louis-Martin Tremblay drew from the silhouettes of three mountains easy of the city — St. Bruno, St. Hilaire and Rougemont — for the upper's reflective linework, while the sole pattern salutes the rock formation of the Canadian Shield.
A shoe loaded with this much tech and attention to detail is a shoe with a story that deserves to be explored in full, so Hypebeast spoke to norda CMO Willamina Martiere — who co-founded norda along with her husband and fellow ultramarathoner Nick Martiere plus current brand development head Gerard Cleal — to get the lowdown on norda's new model. 1 of 2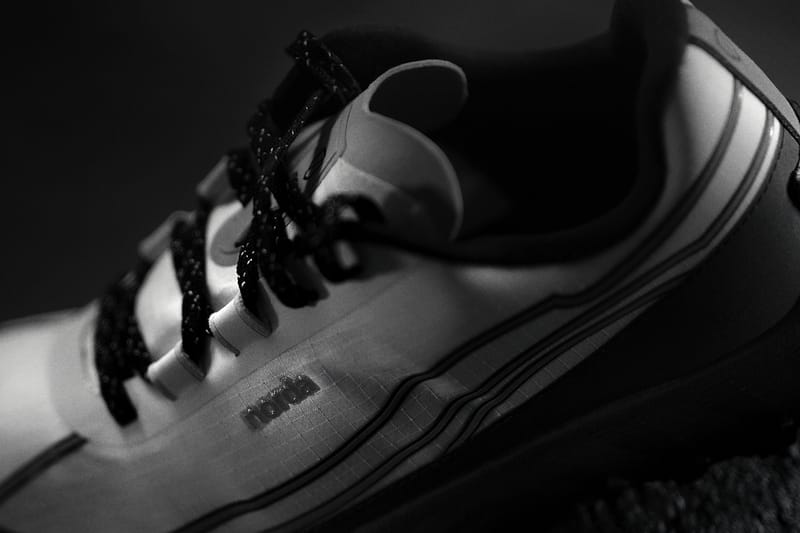 Norda2 of 2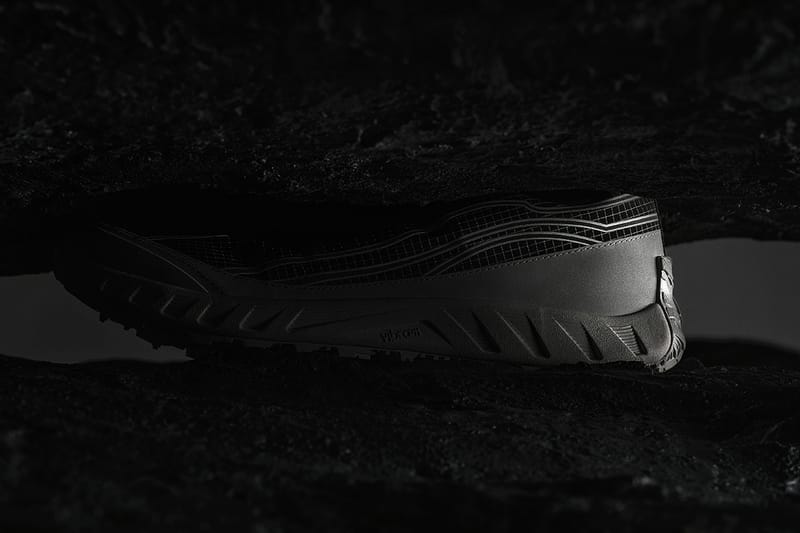 Norda
Hypebeast: When most footwear brands release a new model, they bill it as a "sequel" — the latest and greatest, a shoe that, while not necessarily fully replacing past models, is implied to be better. The 002, however, is designed as a complement and in contrast to the 001, not as a replacement for it. Is that indicative of your brand's ethos and how you view the life cycle of footwear?
Willamina Martire: Our mantra is "buy better, not more." In addition to the durability of both the 001 and 002, both models are aesthetically timeless. We see the 001 and 002 as part of your core rotation, depending on the needs of the day.
How different would you say the premium running market is now than it was when norda was founded in 2020, and how does the 002 adapt to those changes?
When we first entered the market, there was a knee-jerk reaction to the price point, particularly in the United States. But, in the past two years there's been a shift: the consumer is more knowledgeable about the why behind the price point, and seems to have an increased appetite for quality and craftsmanship.
What's the best story from the development of the 002?
Our norda 665 athletes, an elite team of ten, have been testing the 002 for some time now. Every race the 002 has been worn, the athlete has podiumed — including one Golden Ticket to Western States [Editor's Note: An automatic qualification for a famous 100.2 mile ultramarathon in California's Sierra Nevada Mountains]and one entry to UTMB, which is regarded as the most competitive trail ultramarathon in the world. 1 of 4
Norda2 of 4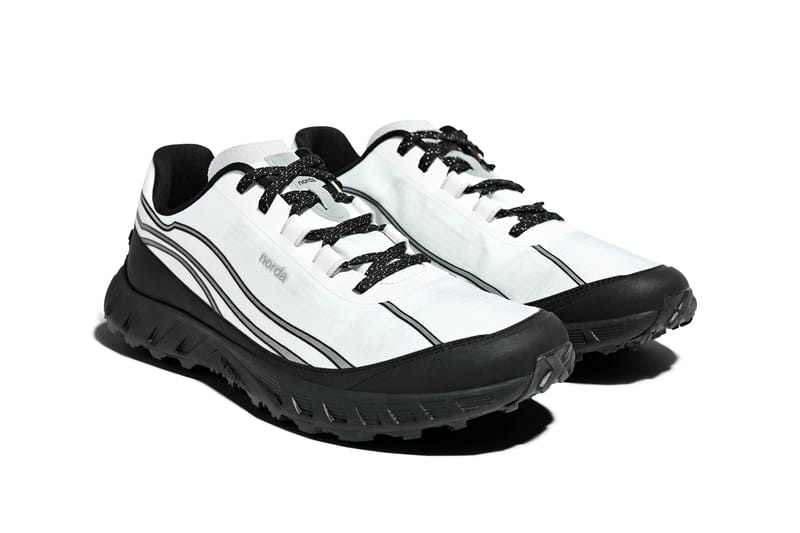 Norda3 of 4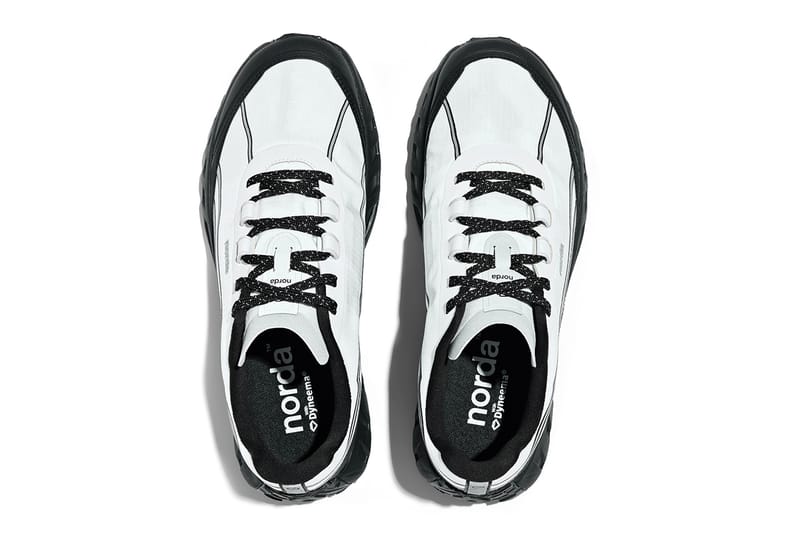 Norda4 of 4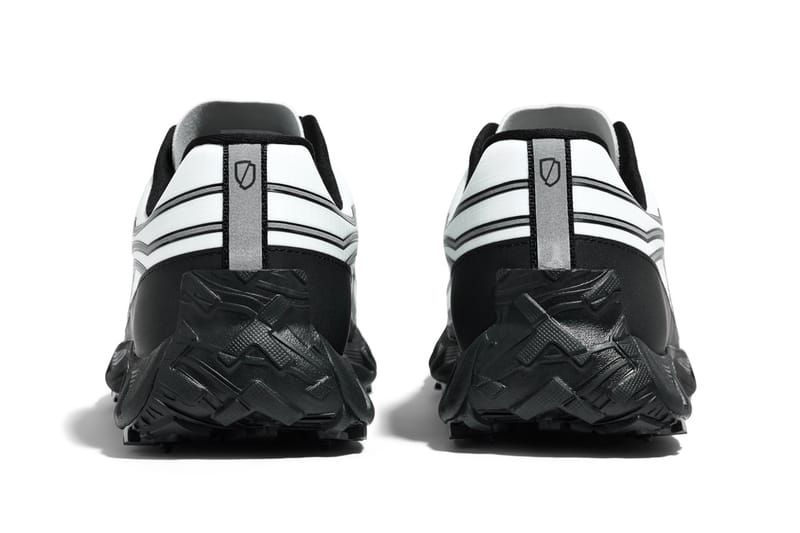 Norda
How did norda grow from a technical standpoint over the process of developing the 002?
The 002 has been in parallel development alongside the 001. It is a new tool in the norda trail arsenal. The shoe is specifically designed for technical terrain. While most brands are currently putting out higher stacks, we instead prioritized a greater connection to the earth.
Feature-wise, the 002 plays with the same materials used for the 001 but in a markedly different way. The upper is made from bio-based Dyneema with a weave pattern reminiscent of ripstop. It's indestructible, impossibly lightweight, breathable and soft. The heel collar is structured and padded for lockdown, the insole is made from custom TPU for higher energy return and comfort and the laces are made of Dyneema, so they're four times stronger than regular laces and more abrasion-resistant too. The 002's midsole is a custom Vibram SLE foam build with a slight pyramidal geometry for increased stability and constant footing in technical environments. It's got a four-millimeter drop from heel to toe — 19mm to 15mm without insole, 24mm to 20mm with — and the finishing touches are a familiar Vibram Litebase/Megagrip outsole for ultimate traction.
The team described the 001 as a "high-tech origami experiment" when we last spoke. How would you characterize the 002?
The 002 is an elite, hyper-responsive trail running shoe. It's engineered for precision and speed on technical terrain.It's grounding, yet it propels you at the same time. I'd say it's like a high-precision jumping bean.
View this post on Instagram

A post shared by norda (@nordarun)
Today, most high-priced "super shoes" feature gigantic midsoles, towering stack heights and enormous geometries. However, the 002 is sleek and slender. What prompted the decision to bring the 002 closer to the ground instead of further away from it?
We thrive on zigging when everyone else is zagging. We like to keep everyone on their toes!
Performance is at the heart of everything norda does — however, unlike other high-end running shoes, the 002 is inherently wearable from a lifestyle perspective as well. Do you think about the lifestyle market at all while crafting a new silhouette, or is it more a feeling that making the best shoes possible will resonate across all spheres?
First and foremost, we design shoes for performance so that every trail runner can reach their full potential. We are shoe craftspeople. But just because we do things that way doesn't mean a shoe has to be ugly! We believe you can have both.
norda has grown so much in the past three years. As you head into this new era, how does scaling up look like to you, and how, if at all, does it influence your product or collaboration model?
We are so thankful for the exponential growth and our norda fam around the world. We are deeply committed to quality and craftsmanship first and foremost; when we put out new product, it's because we believe it's the best and we will not compromise, ever. Our collaborations are carefully curated and chosen because we consider them the best too. 1 of 2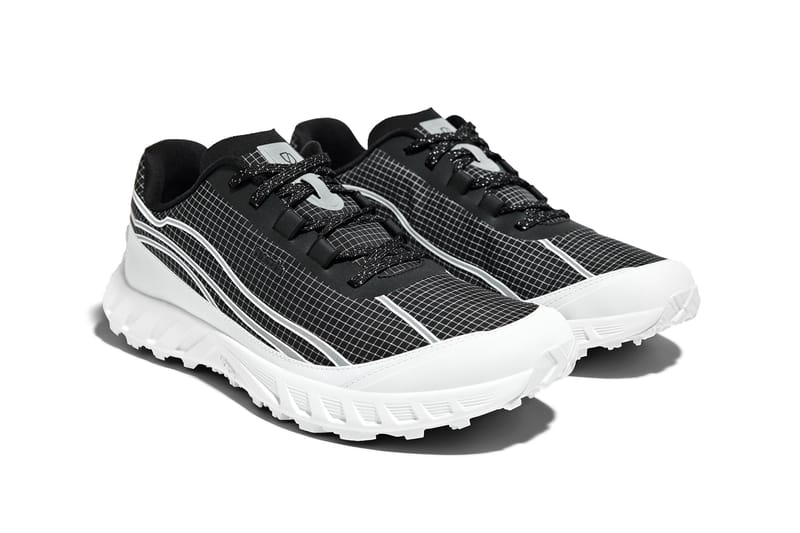 Norda2 of 2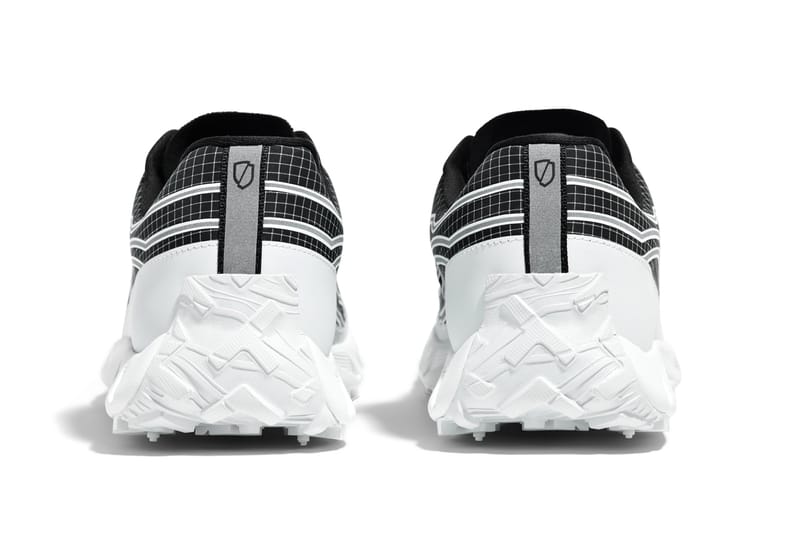 Norda
What would you say to a consumer who's interested in the brand and its products but might be startled by the price point?
You will buy one pair of nordas for 2-3 of another brand. The math is clear: buy better, not more!
What can we expect to see from the 002 after the launch colors release?
We have a 002 World Tour planned. Events from Montreal to Hong Kong to California to Italy and more, which you can get more info about on our website. Come meet up and run with us!
---
The norda 002 will release via the norda webstore and at retailers like HBX at 6 am EST on May 25. Its MSRP is set at $295 USD.
Source: Read Full Article