video
DC bar offers new special amid House speaker fight
Union Pub general manager Chris Haley discusses the bar's 'Speaker of the Pub' special that offers $218-worth of food and alcohol on 'Varney & Co.'
A Washington, D.C., bar is capitalizing on the battle for House speaker with their newly-launched "Speaker of the Pub" special, which offers $218-worth of food, alcohol and a concessionary gavel. 
The $218 price point was wittily chosen by the Union Pub to signify the elusive number of votes needed to elect a House speaker. The House of Representatives held a historic 13th-round vote Friday with Rep.-elect Kevin McCarthy making significant gains with Republican holdouts. The special is set to cease once a speaker is elected.
The "Speaker of the Pub" special offers two buckets of beer, eight shots of whiskey, one bottle of wine, one bottle of "fancy" champagne, a platter of "totchos" – tater tot nachos – and a gavel that customers are "welcome to wield."
STUART VARNEY SLAMS REPUBLICANS AS MCCARTHY SPEAKERSHIP HOLDOUT ANGERS AMERICANS: THEY MADE THEIR POINT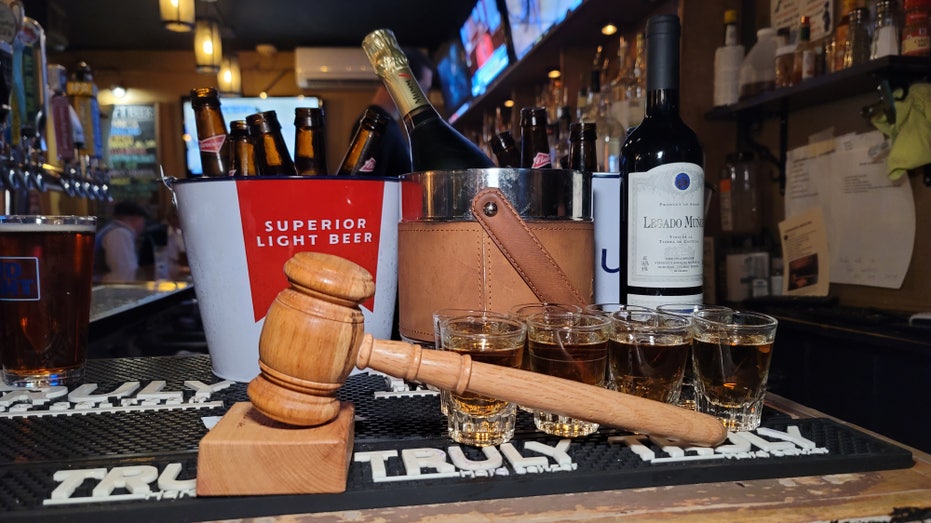 Washington D.C. bar the Union Pub is offering $218-worth of food and drinks, topping off with a specialty gavel (Saltbridge Strategies for Union Pub.) (Saltbridge Strategies for Union Pub / Fox News)

"We have a gavel that you're welcome to wield while in here, depending on how many people are ordering at the time," general manager Chris Haley told FOX Business host Stuart Varney.

Varney asked Haley how he came up with such a savvy special idea, to which he replied it was a team effort.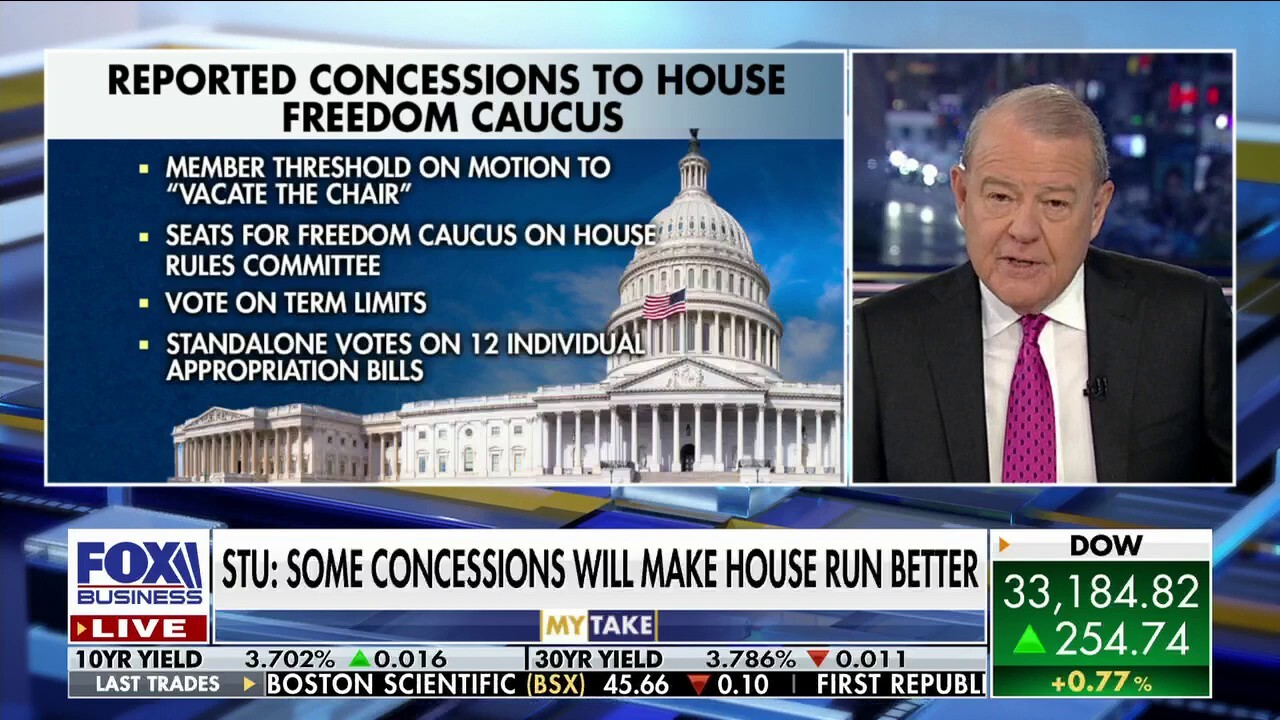 video
Stuart Varney slams Republicans as McCarthy speakership holdout angers Americans: They have made their point
FOX Business host Stuart Varney argues Republican holdouts should 'take the win' after winning concessions amid McCarthy's speakership battle.

"I would say it's a team idea. One person had the idea. The rest of us hopped on and started to build around what the idea was," Haley humbly replied. 

The bar, located just two blocks from where lawmakers convene at the United States Capitol, sold seven "Speaker of the Pub" specials on its first day Thursday.

KEVIN MCCARTHY SPOTTED IN HEATED DISCUSSION WITH GOP HOLDOUT AMID HOUSE SPEAKER VOTE GRIDLOCK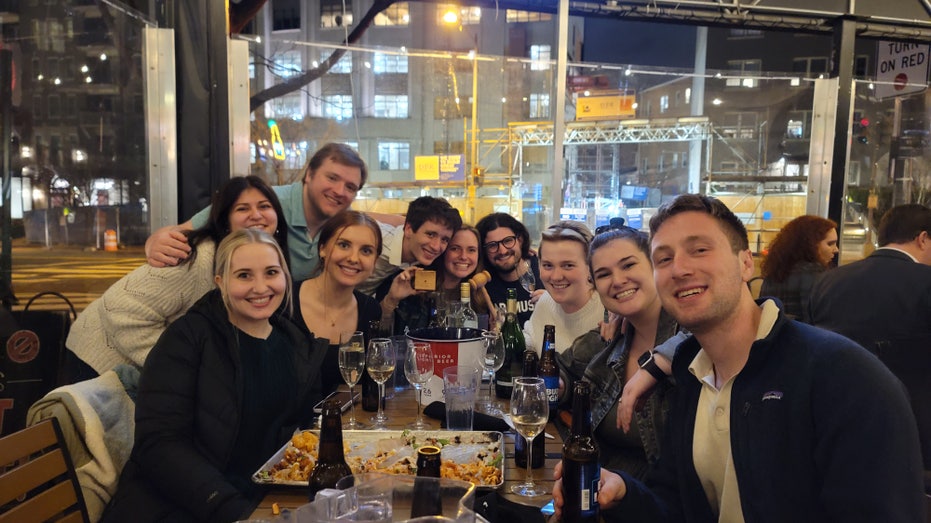 Customers crowd together to pose with their "Speaker of the House" spread (Saltbridge Strategies for Union Pub.) (Saltbridge Strategies for Union Pub.  / Fox News)

Haley told "Varney & Co." customer reaction to the special has been "very positive" at the pub.

"People have enjoyed it. They come out with a group, obviously, because any one person's not going to finish all of that," Haley joked.

GET FOX BUSINESS ON THE GO BY CLICKING HERE

Source: Read Full Article