When Meghan, Duchess of Sussex first joined the royal family, there were a lot of talks about how she and Kate, Duchess of Cambridge did not get along. After Meghan became a mother for the first time, it was reported that she and Kate began bonding over being a parent.
However, Meghan's recent departure from the royal family might have put a stop to the relationship that she and Kate managed to build. Now fans are wondering if the two sister-in-laws could ever be friends again.
Kate Middleton allegedly acted cold towards Meghan Markle at a recent event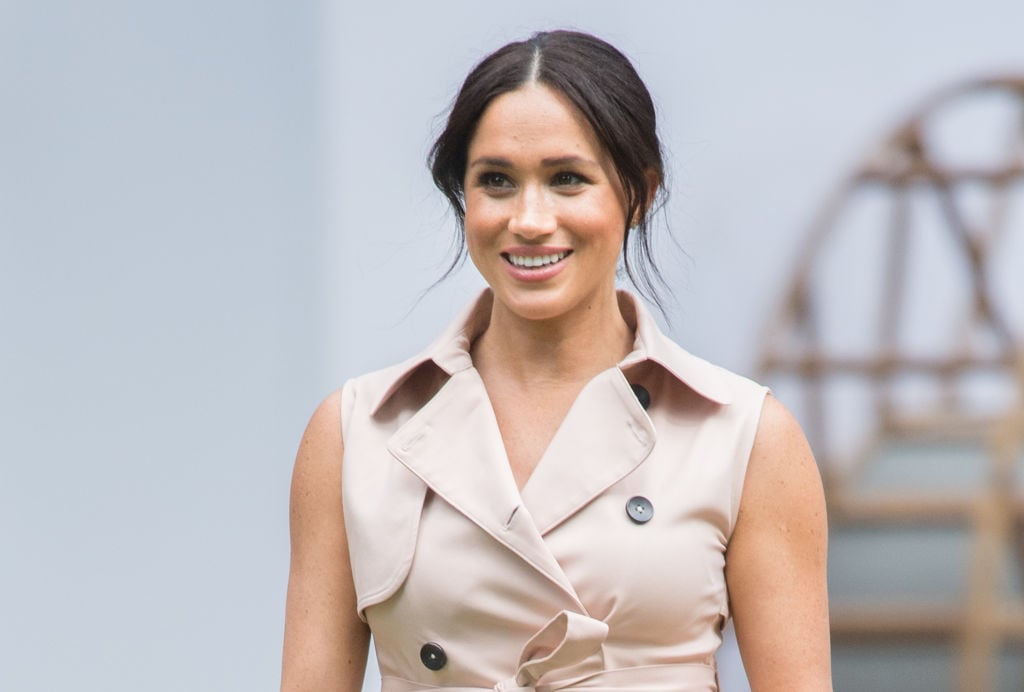 Kate and Meghan came face to face at a service for Commonwealth Day a few weeks ago. Meghan and Prince Harry arrived at their seats first. When Kate and Prince William came, the Sussexes both smiled and said simple greetings. However, it did not seem like the Cambridges reciprocated their friendliness.
Body language expert Judi James noted that, unfortunately, it was clear that there was tension in the air. She said: "It wasn't the warm reunion that we were all hoping for."
She also pointed out that Meghan and Prince Harry seemed quite tense when Kate and Prince William were around, but they looked a lot more relaxed when interacting with other people.
Kate Middleton is said to be taking Meghan Markle's departure 'badly'
While it is well known that Prince Harry and Prince William do not have the best relationship right now, it is not clear why there is coldness between Kate and Meghan. Some sources believe that Kate is simply upset about everything that has happened in the past few months.
Royal correspondent Katie Nicholl told Vanity Fair that Middleton "has taken [Markle's departure] all badly."
Meanwhile, an insider told Us Weekly that Kate's schedule is now more hectic with the Sussexes no longer around, which has not helped her mental health. The source said: "Kate's in a panic and has been having bouts of anxiety. She barely has time to rest, and when she does try to sleep, her mind is constantly racing."
Meghan Markle is reportedly relieved to part ways with the royal family
Kate might not be very happy about losing two working members of the royal family, but it seems like Meghan is more relieved about leaving.
"She said [the trip] has been a confirmation that they made the right choice in parting ways," a friend of Meghan reportedly told the Daily Mail. "There's no warmth between the family members and she wants to raise Archie in a household that is filled with laughter and joy and lots of hugs."
The insider also added that Meghan felt Kate was too "uptight" and that both parties did not interact with each other much.
"This is what Meghan and Harry have always wanted—to create their own life," a source close to the couple told People. "It's got to feel like an immense relief to get out of the UK and go down their own path."
Can Kate Middleton and Meghan Markle's relationship be repaired?
It's hard to predict the future right now, especially when there are also many things behind closed doors that we do not know about. Meghan will now be spending more time in North America. She and Prince Harry have said that they will be splitting their time between North America and the U.K., and they have actually been residing in a mansion in Canada for the past few months.
It seems that perhaps distance could help Kate and Meghan patch things up. Being away from the royal family could help Meghan feel happier with her life, which might allow her and Kate to become close.
On the flip side, it is possible that distance could actually cause them to sever ties with each other. If Kate and Meghan do not have many opportunities to see each other, they could learn to simply be cordial when they do interact and not develop any deep bonds with one another.
Source: Read Full Article