video
Southwest pilots union president says airline 'failed to listen' to warnings ahead of meltdown
Southwest Airlines Pilot Association President Captain Casey Murray on Thursday testified to the Senate Commerce, Science, and Transportation Committee and pointed to leadership failures that led to an operational meltdown in December 2022.
The National Transportation Safety Board (NTSB) said Friday that it had slapped three pilots of an American Airlines jet with subpoenas after a close call with a Delta Air Lines plane at New York's John F. Kennedy International Airport last month. 
Safety investigators aim to force the pilots to sit for recorded interviews regarding the incident, and the agency said it had attempted to interview the crew three times. 
"NTSB has determined that this investigation requires that the flight crew interviews be audio recorded and transcribed by a court reporter to ensure the highest degree of accuracy, completeness, and efficiency," the agency said in a preliminary report. "As a result of the flight crew's repeated unwillingness to proceed with a recorded interview, subpoenas for their testimony have been issued."
The pilots have seven days to respond to the subpoenas, which instruct them to appear for interviews at the NTSB's headquarters in Washington, D.C. They are not currently flying for American Airlines, according to The Associated Press. 
PILOT SHORTAGE PUTS PRESSURE ON AIRLINE OPERATIONS
The news agency reported that the pilots refused to have their statements recorded, citing a union representative.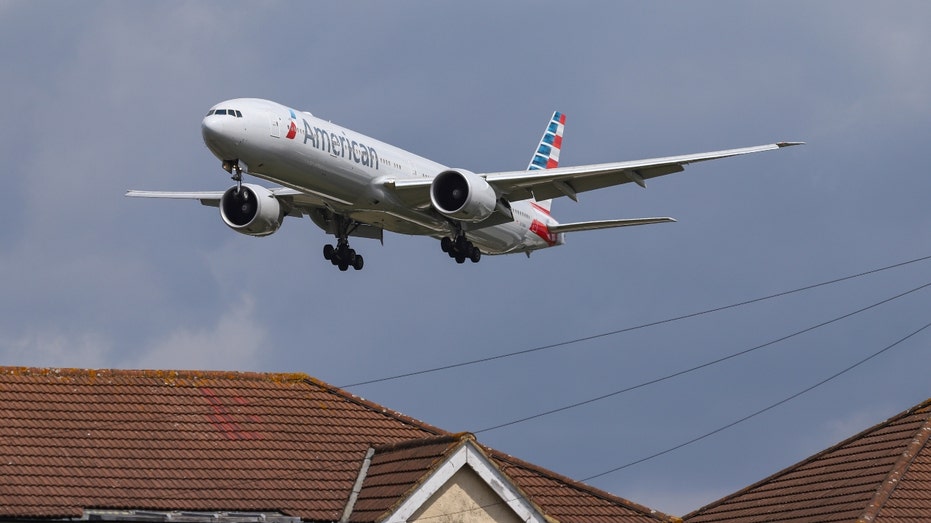 American Airlines Boing 777-300 wide-body aircraft as seen on final approach over the houses of Myrtle Ave., for landing at London Heathrow LHR EGLL International airport in England. (Nicolas Economou/NurPhoto via Getty Images / Getty Images)

"The safety of our customers and team members is our top priority and we are cooperating with the National Transportation Safety Board in its investigation of American Airlines flight 106," American Airlines told FOX Business in an emailed statement. 

The Allied Pilots Association, the union that represents the 15,000 American Airlines pilots, pointed FOX Business to a Friday release that said it supports the NTSB's "vital role" but believes that the introduction of electronic recording devices into witness interviews is more likely to hinder the investigation process than it is to improve it. 
Ticker
Security
Last
Change
Change %
AAL
AMERICAN AIRLINES GROUP INC.
16.28
-0.38
-2.28%
DAL
DELTA AIR LINES INC.
38.17
-0.84
-2.15%
The APA said previous NTSB incident interviews with crew members had been conducted "in a manner in which notes were taken by the parties or a stenographic record was produced."

Recording of interviews, the union said, could lead to less candid responses from witnesses who might choose to participate and discourage otherwise willing crew members not to do so. 

"NTSB investigations are intended to be fact-finding proceedings with no adverse parties. We do not believe that this should be an adversarial issue. In fact, the Board's own published investigation manuals reflect its long-held position that the non-consensual recording of witness interviews is not permitted," the APA said. "Implementing changes to established practices, especially those with a demonstrated history of success, in a way that discourages otherwise cooperative witnesses from participating in the fact-finding process is antithetical to the purpose and goal of the NTSB."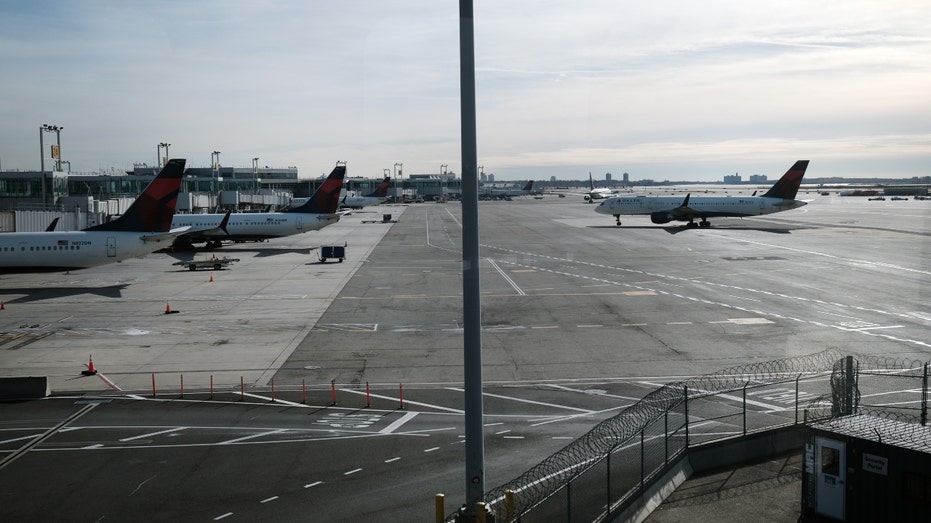 A plane sits on a tarmac at an international terminal at John F. Kennedy International Airport on Jan. 25, 2021, in New York City. (Spencer Platt/Getty Images / Getty Images)

GET FOX BUSINESS ON THE GO BY CLICKING HERE

According to The Associated Press, the NTSB said it has a long practice of recording some interviews and that doing so is important to this case because the cockpit voice recording during the incident was taped over when the crew took off for London.

The NTSB said the American Airlines Boeing 777 aircraft crossed an active runway on Jan. 13 without approval from air traffic controllers, leading to a close call with a Delta Air Lines Boeing 737 that was taking off on the same runway.The planes were separated by about 1,400 feet at the closest point.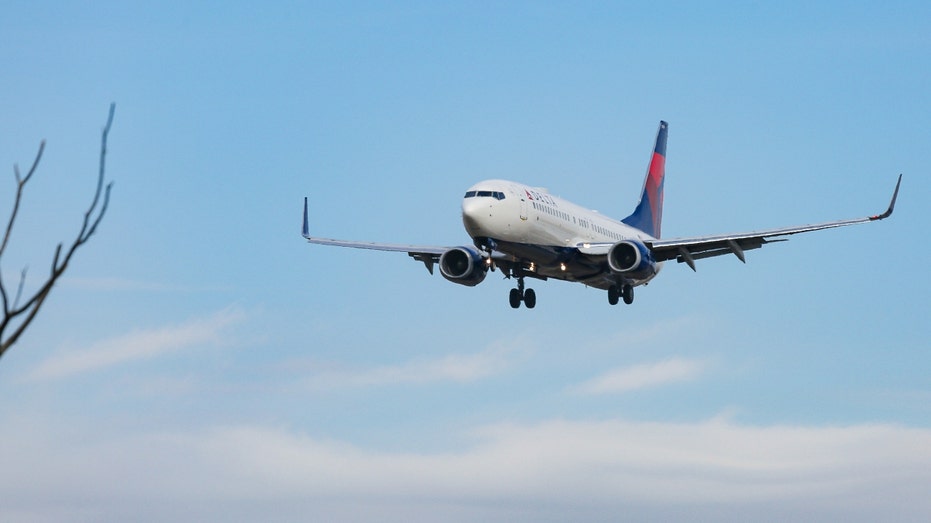 Delta Air Lines Boeing 737-800 commercial aircraft as seen on final approach landing at New York's John F. Kennedy International airport in New York, on Feb. 13, 2020.  (Nicolas Economou/NurPhoto via Getty Images / Getty Images)

However, disaster was averted when an air traffic controller told the Delta pilots to stop their takeoff. The American Airlines plane took off shortly after the incident and the Delta pilots returned to the gate. 

The cockpit voice recordings in both planes were lost as a result. Those devices typically record a two-hour loop before being taped over.

The NTSB said an air traffic controller at Kennedy Airport was alerted to the danger of the situation by a surveillance system that lets controllers track the movement of planes and vehicles on the ground.

CLICK HERE TO READ MORE ON FOX BUSINESS 

There were 12 crew and 137 passengers on the American Airlines flight and six crew and 153 passengers on the Delta flight.

Reuters and The Associated Press contributed to this report. 

Source: Read Full Article