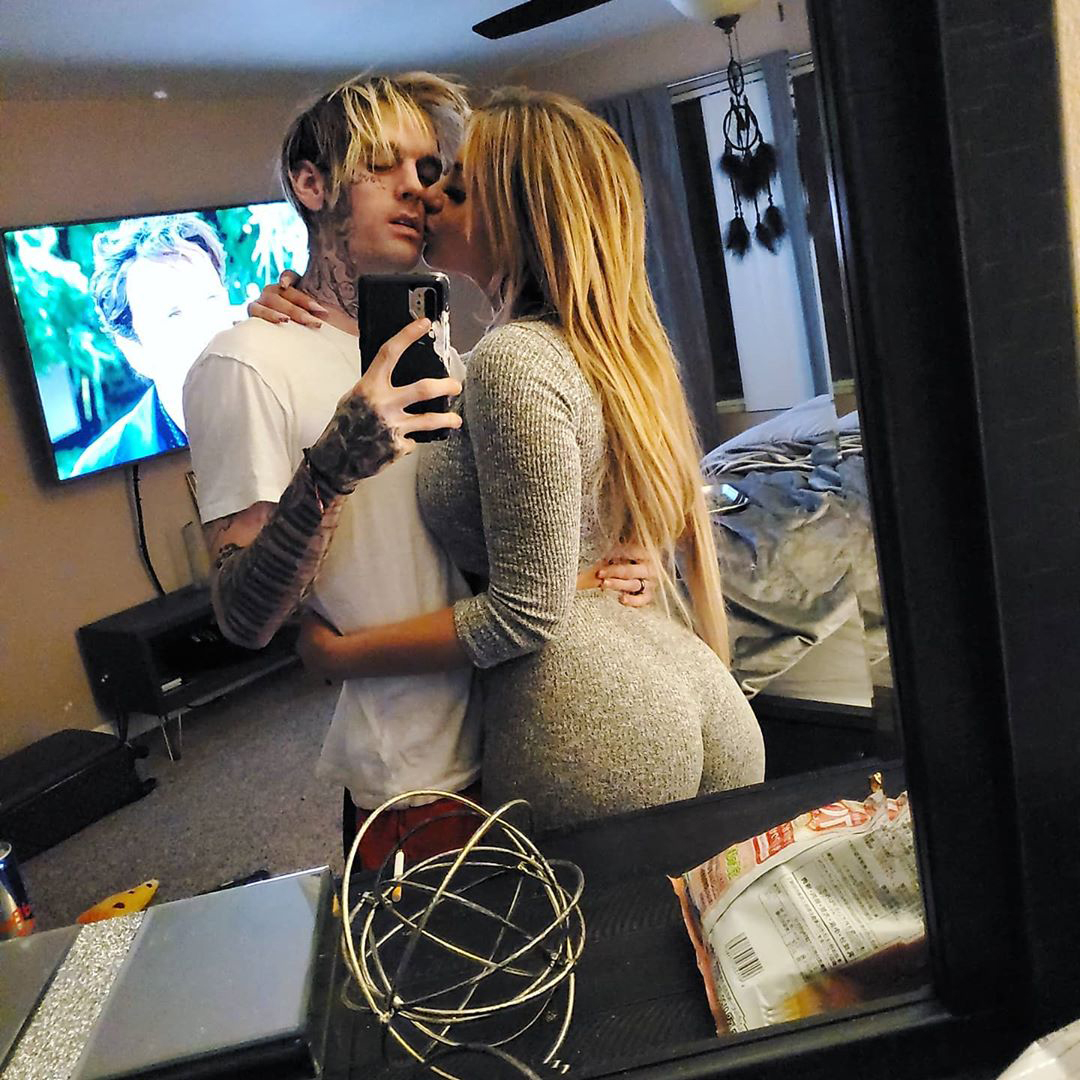 Instagram
Aaron Carter's girlfriend, Melanie Martin, has been arrested on suspicion of felony domestic violence, E! News can confirm.
A spokesperson with the Los Angeles Sheriff's Department tells E! News that authorities responded to a call regarding a domestic dispute between a male and female on Sunday night. Once on the scene at Carter's Lancaster, Calif. home, responding officers spoke to both individuals and took the female into custody.
Online records show that Martin was booked at 11 p.m. and released from jail on Monday after posting a portion of her $50,000 bond.
Carter took to Twitter to address the alleged incident, writing, "You don't have to wait for someone to treat you bad repeatedly. All it takes is once, and if they get away with it that once, if they know they can treat you like that, then it sets the pattern for the future."
He also tweeted, "so sad, ;( I hope she gets the help she needs. no one deserves domestic abuse female OR MALE #DomesticAbuse #Cheater she literally chocked me out…. i'm devastated."
Aaron and Melanie went public with their relationship in early January. Just weeks ago, the former child star got her name tattooed across his forehead.
The 32-year-old's previous relationship also ended in turmoil.
Last summer, Aaron was granted a restraining order against Lina Valentina after she allegedly assaulted him. He ultimately dropped the case against Valentina, and his attorney told E! News at the time, "Aaron wants to move on with his life and has resolved his issues with Lina. He wishes Lina the best. He's focusing on his career, his music and his fans."
E! News has reached out to Melanie for comment. She has not addressed the arrest or Aaron's allegations publicly.
Source: Read Full Article