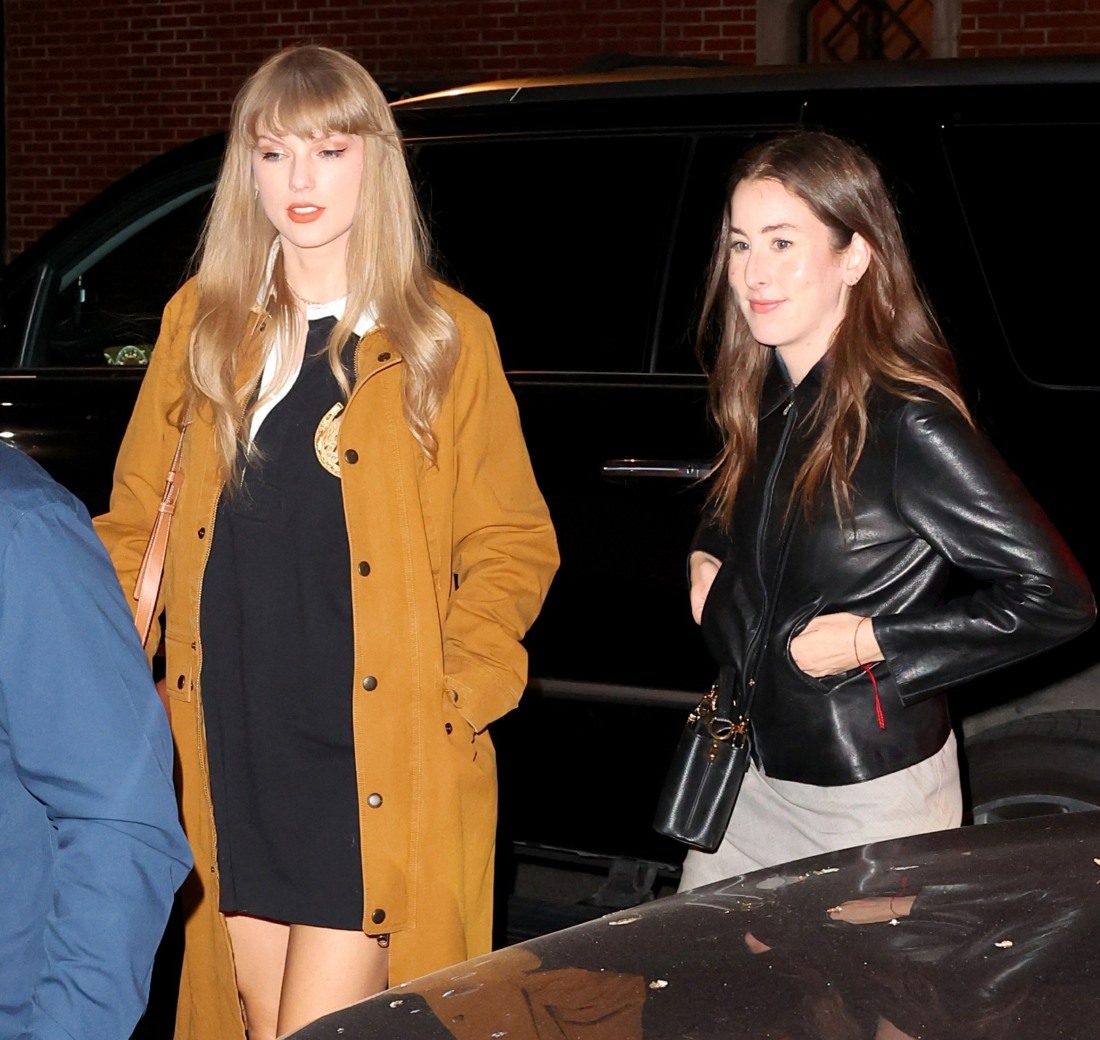 On October 19th, Taylor Swift had a "girls night" in LA. She went to Sushi Bar with Selena Gomez, Zoe Kravitz and some other girlfriends. They got pap'd coming out of the strip mall but the vibe was still happy and pleasant. Then, in New York last week, Taylor was seen out with some of her other girlfriends, like Blake Lively and Alana Haim. The point seems clear enough to me: even though Taylor and Travis Kelce are in the honeymoon phase of their relationship, Taylor is still making a point of prioritizing her girlfriends. Well, funny story – Selena and the Haim sisters apparently think Taylor is moving way too fast with Travis.
Selena Gomez is worried her BFF Taylor Swift is "moving too fast" with Travis Kelce, a source tells Page Six exclusively.

"Selena thinks Taylor going to games and galavanting through New York immediately after just meeting Travis is something that is very unlike her," the insider claims. "Historically, Taylor's always been super private about everything, and now with this [relationship], she's so open about it that it's just very odd for Selena."

We're told Gomez, 31, has taken notice of how differently Swift, 33, has dealt with her new romance with the Kansas City Chiefs tight end, 34, and has found some aspects "alarming." The "Only Murders in the Building" star is said to have been caught off guard when she saw Swift hanging out with Travis' mom, Donna Kelce, in a public suite after having just met her. We hear the "Slow Down" singer also thought that the "Love Story" songstress holding hands with Travis in public in clear view of the paparazzi within less than a month of dating was also strange.

The source claims Gomez has turned down invitations to a few Chiefs games because she didn't want to be part of the "media frenzy." The insider points out, though, that Gomez and Swift are "not in a fight" over the former's opinions, as evidenced by their recent sushi outing in West Hollywood, Calif., earlier this month.

"Selena just doesn't want to be part of the media frenzy because it's really chaotic," the source explains. "It didn't come from a malicious place, and it's not that she doesn't like them together. She's just concerned about the way it's being navigated."

The insider claims that Gomez is not the only friend who has concerns, noting that the Haim sisters "think this way as well."

"That's why the people she normally has these amazing relationships with weren't [at Swift's girls' night out with Blake Lively, Brittany Mahomes and Sophie Turner]," the source further alleges.
[From Page Six]
I saw this story as I was looking into the situation with Travis Kelce's publicist, and now there are some Swifties claiming that Kelce's publicist planted this story to… make Taylor look bad or something? I don't believe this is coming from Kelce or his people. That being said, there's a real immaturity to the line of thinking ascribed to the "source" – Taylor is a whole-ass 33-year-old woman who is being wooed by a man her age. She's not some teenager being love-bombed and manipulated. Taylor knows what she's doing, Travis knows what he's doing, and they both seem pretty happy with this. This is who Taylor is, being demonstrative in public and showing up to football games and all of that. It was the Joe Alwyn relationship which was "out of character" for Taylor. And her friends know that too. So who IS spreading this stuff?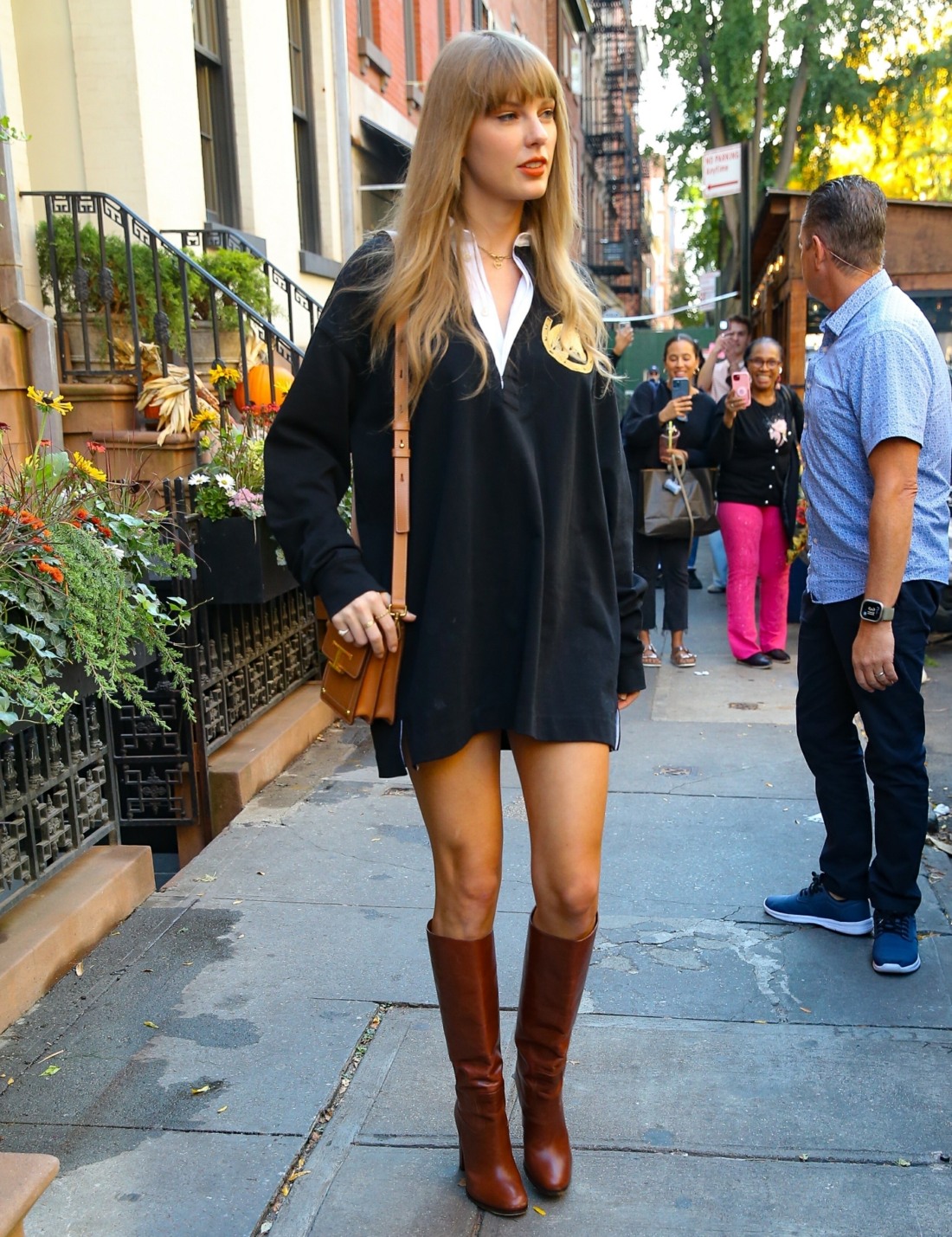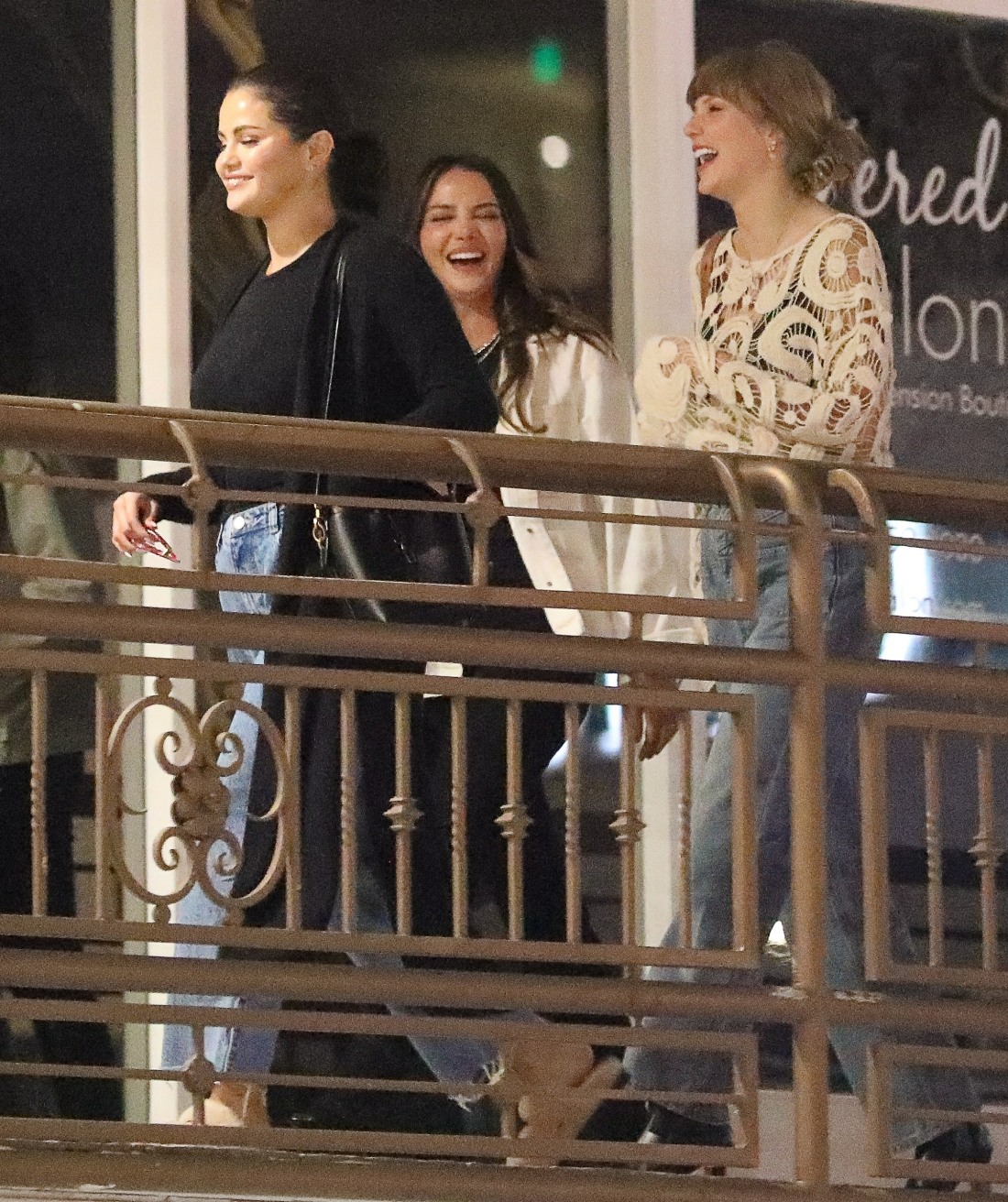 Photos courtesy of Backgrid.
Source: Read Full Article