Tamar Braxton made headlines after it was rumored that her longstanding family reality series, Braxton Family Values, would not be returning for another season. The family spoke out and denied the claims but Braxton revealed in a new interview that she's no longer a fan of the show. She spoke to Hollywood Unclocked in an Instagram live interview about what her hopes are for the show moving forward.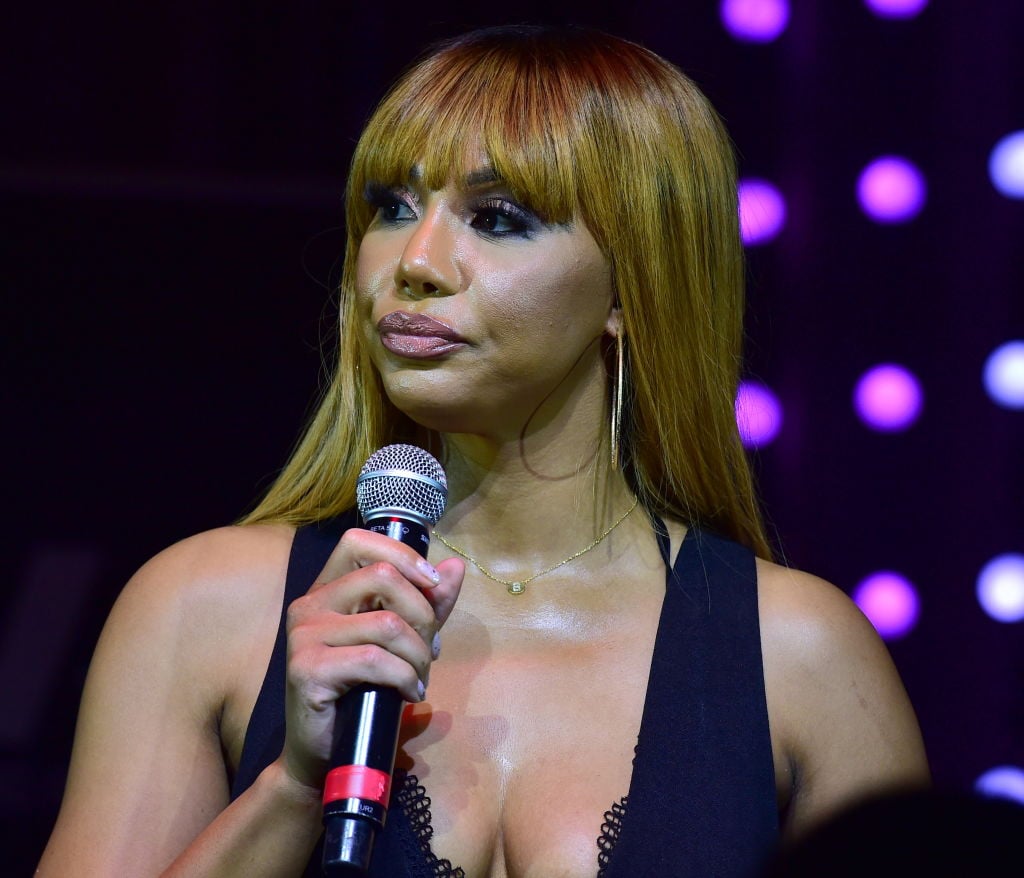 Tamar Braxton says she doesn't enjoy reality television because people have the wrong perception of her
Braxton was the breakout star of Braxton Family Values but over time, she's become tired of what comes along with the show. The drama between her and her sisters have grown increasingly more combative and frequent, which has fractured their bonds at times. 
Furthermore, Braxton says that because of her big personality and outspokenness, she's typically singled out by viewers as the villain. 
"I'm not interested in telling my life story anymore. I just don't want people in my house anymore," she said. "It's like an invasion of privacy, especially when you don't have control over what they point out. People think that I'm a shady person, a s**t talker, a backstabber – because that's what they see on the show."
During season 6, she and three of her sisters went on strike due to creative differences between the family and production. They missed several episodes but eventually resumed filming due to contract obligations.
The season ended with a major blowup and rift between her and her sister Traci. They currently do not follow one another on social media. Despite such, she insists that she and her siblings remain in communication.
"A lot of people think we don't get along, Toni and I are close. People really think you live a toxic life and it's very damaging to your life," she said.
In spite of her frustrations, Tamar Braxton is still part of 'Braxton Family Values' and has a new series, 'Get Your Life'
There were rumors that Braxton Family Values was in danger of cancelation but Braxton says that's untrue. In fact, she says that before the coronavirus shutdown, she was in the middle of filming the show. Once the lockdown bans are lifted, the family will resume filming for the upcoming season.
Braxton admitted in a previous Instagram live video on her page that she hopes the new season of Braxton Family Values gets back to showing the family on a more positive note and not focus so much on the infighting between her and her sisters. She says though they do have disagreements, the objective of the show was to be a good example for other families and at the core of their family is love.
"Before the show has shifted to what it is now that I don't like so much is that it was real situations versus what it is now which is planted drama," she said. "At first it used to be fun and you can spend time with your sisters and have cocktails – but now it feels like a job."
Braxton's second spinoff series, Get Your Life, will premiere on WeTV in April and chronicle her life as a working mom and her new relationship with David Adefeso. Her beauty competition show will air on May 25 on VH1.
Source: Read Full Article