Keeping Up With the Kardashians returns to E! for Season 18 of the long-running reality television show. This time around, Kourtney isn't smiling. It appears she has grown weary of living her life in front of the camera. She claims she wants to focus her energy on her family, but fans believe there is more to the story. Some think that Kourtney's sisters are jealous of her, which led to the recent fight between her and Kim. Other fans are convinced that Kourtney is jealous of the bond that exists between Khloé and Kim. It is unclear whether all this animosity is a ploy to increase ratings on their show or whether the Kardashian sisters are really starting to drift apart.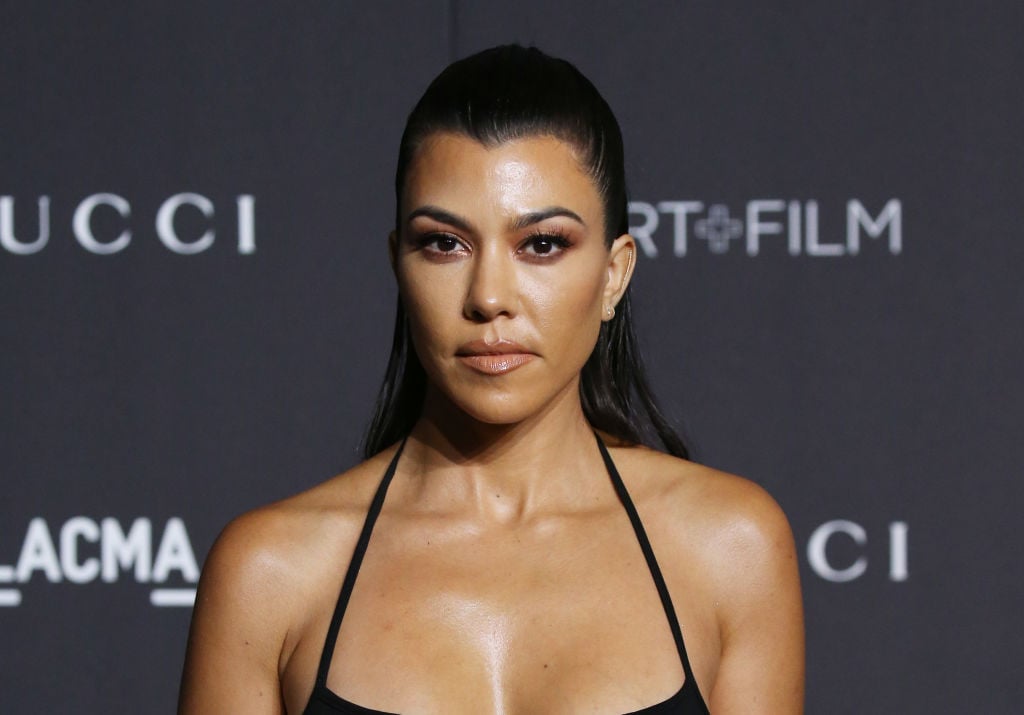 Kourtney talks about people being mean to her
After Kourtney's physical altercation with Kim on KUWTK, fans reached out on Twitter to ask if anyone apologizes to her after being mean. Kourtney responded, "Never. They actually don't see where my hurt comes from." Fans were quick to take her side and on a Reddit forum, viewers gathered to talk about how toxic her sisters have become. Tension has been brewing between the girls for quite some time. Kim doesn't approve of Kourtney's work ethic and made sure the world knew about it. It seems the Poosh owner may have finally had enough. Rumors are swirling that Kourtney may be leaving the show for good.
Khloé's response
Kourtney has been uncharacteristically open and emotional with her fans on Twitter. She is putting out tweets like, "choose happiness always," and "it's been years of buildup." Fans are making t-shirts of her most recent message, that stated, "It is from our darker moments where growth happens." Khloé meanwhile called her sister out on Twitter in response to Kourtney saying that no one apologizes to her. Khloé stated, "Wait so no one ever apologizes to you? Lol please."
Kourtney's supposed carefree life
Kourtney, known for her amazing co-parenting skills, is a single mom to three young children. She runs her own lifestyle company, Poosh, and is a highly successful businesswoman. Over the years, she has chosen to take a step back from the spotlight, trying to live a more private lifestyle. In stark contrast, her sisters play out every heated moment of their glamorous lives in front of the cameras. It seems that sometimes the Kardashian girls, especially Kim, are a little envious of what appears to be Kourtney's carefree life. Some fans believe the others would love a little more freedom, but they are so wrapped up in their careers they can't turn back now. Kourtney's ability to walk away may be what's making the others angry, resulting in all the recent fighting. 
Are her sisters jealous?
There is plenty of evidence to suggest that Kourtney is jealous of Kim's success, but it seems that Kim might be a little jealous of her older sister as well. A couple of years ago, Kim made it known that she was envious of Kourtney's "bangin' bikini bod." According to Hollywood Life, the sisters are super competitive and, "When they were kids they would compete over every little thing, and not much has changed." Kim became motivated to hit the gym hard in an attempt to look better than Kourtney. Last year's Christmas card photo shoot turned into a nightmare for the Kardashian clan. Kim and Kourtney got into a heated debate over their schedules. Kim reportedly berated her older sister by saying, "You do whatever the f**k you want to do and you don't do s**t so be accommodating to the people who actually do s**t." She continued, saying "you are the least interesting one to look at." Meanwhile, little sister Kylie took to Twitter only to say, "Kourtney is a mood lol #kuwtk."
Source: Read Full Article