Prince Charles has been seen for the first time since his coronavirus diagnosis in a video showing his thanks and appreciation for the NHS (National Health Service). On Thursday night, Charles joined people across the United Kingdom in expressing his gratitude, cheering doctors and nurses on the frontlines of the coronavirus pandemic.
Both Charles and his wife, Camilla, Duchess of Cornwall, made videos from separate wings of their home in Scotland, as they're currently self-isolating from one another:
The Prince of Wales and Duchess of Cornwall join the #ClapForOurCarers from Birkhall in Scotland where they are self-isolating 👏🏻 It is the first time the Prince has been seen since it was announced he tested positive for #Coronavirus. pic.twitter.com/A6qobdVNE1
Prince Charles' offices revealed he tested positive for coronavirus earlier this week, saying in a statement: "He has been displaying mild symptoms but otherwise remains in good health and has been working from home throughout the last few days as usual." They added, "It is not possible to ascertain from whom the Prince caught the virus owing to the high number of engagements he carried out in his public role during recent weeks."
The royal family are all self-isolating separately, and according to a statement from Buckingham Palace:
Meanwhile, Meghan and Harry are self-isolating in Los Angeles with their son Archie, and Kate and William are at their country home with their children George, Charlotte, and Louis.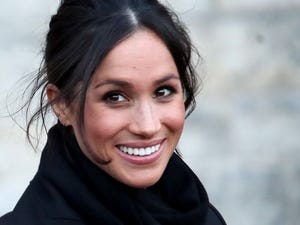 Source: Read Full Article