Of course, first and foremost, the famous celebrity Khloé Kardashian is best known for starring in the hit television series Keeping Up With the Kardashians. The reality show focuses on the everyday routines and underlying drama the Kardashian and Jenner family navigate in real life. The E! cable network series has been on the air since 2007. For obvious reasons, much of Kardashian's fame and success stems from the popular series. However, Kardashian has taken on much more with her time in the spotlight. See what her fans are saying about her time on the show RuPaul's Drag Race and what that has to do with now.
What is Khloé Kardashian known for?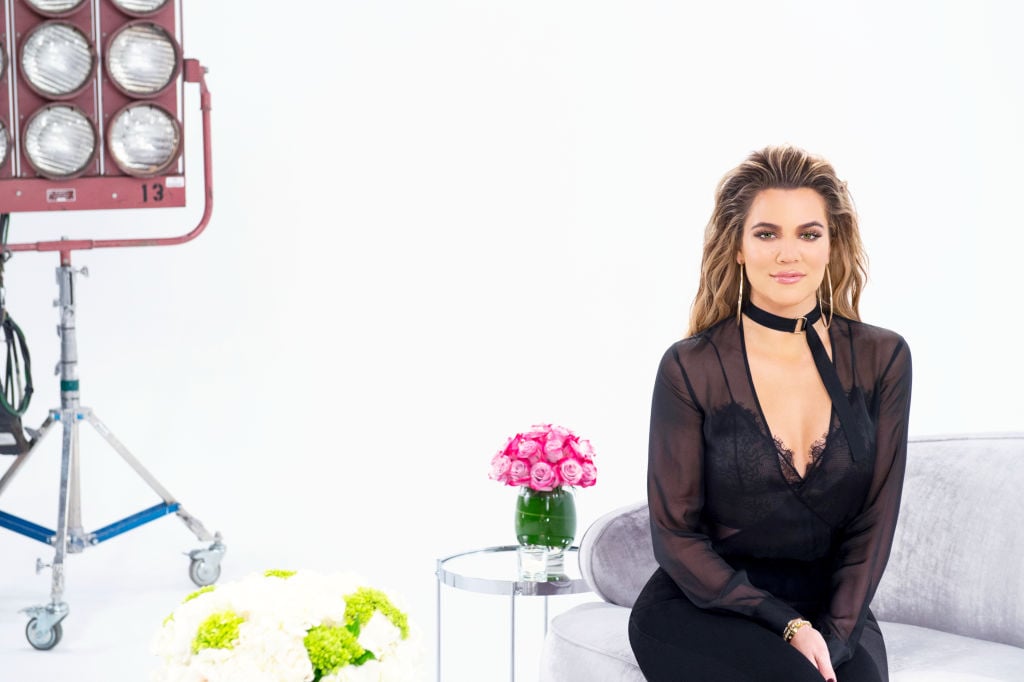 Kardashian's fame and success is largely credited to the dynasty created as a result of her family's reality TV series. Shortly after Keeping Up With the Kardashians was released, Kardashian was invited to appear on the NBC show Celebrity Apprentice. Kardashian's ambitions went beyond the entertainment industry. Working closely with her sisters they opened a boutique. The shop showcased the clothing and jewelry line that the sister designed and released.
Over time it became apparent that Kardashian was more multi-dimensional than some thought or gave her credit for. Kardashian also used her platform to try to shed light on important issues. She collaborated with PETA to promote the "I'd Rather Go Naked than Wear Fur" campaign. Her prospering TV show is just about to begin its 18th season! From having her books published to hosting her own radio show, there is nothing this Kardashian cannot do.
Khloé Kardashian Was Once a Guest Judge on RuPaul's Drag Race
Season 12 of the award-winning television show RuPaul's Drag Race just began premiering this past February. The VH1 show has gained a tremendous fan base since it was first released in 2009. Each season the beloved host of the show, RuPaul Andre Charles, leads the contestants in an epic contest to claim the infamous title of "America's Next Drag Superstar." Over the seasons many celebrities have become regulars on the show, and once even Kardashian was invited onto the set of the show.
During season six of RuPaul's Drag Race Kardashian made two appearances. Her first guest feature on the show went so well that RuPaul was thrilled to have her return. Kardashian's time on RuPaul's Drag Race was accentuated with glitter and her usual positive attitude and vibes. Kardashian seemed happy to spend her time as a guest judge on the reality competition show.
What are fans saying about Khloé Kardashian's appearance on RuPaul's Drag Race now?
As time passes on, fans of Kardashian have done some rather recent reflecting on Kardashian's role as a guest judge on RuPaul's Drag Race. When comparing Kardashian's appearance in these episodes to her more recent public displays there seems to be an underlying theme amongst fans. This discussion highlights the issues a lot of fans have pointed out in reference to her time on RuPaul's Drag Race.
A lot of people think Kardashian's overall look and aesthetic appeared much more authentic during this time of her life. One user in the discussion captured the collective frustrations of the thread by saying, "Man, she looked like a real normal (but adorbs) person here. Bring back old Khlo!" Many people were indicating that over the past few years Kardashian has changed for the worse. Some comments were implying that Kardashian is too occupied trying to look more like her sisters. The one thing that was certain in the thread was that the public thought she looked absolutely amazing during her time as a guest judge on RuPaul's Drag Race. Nevertheless, Kardashian's fans eagerly await to see what she does next.
Source: Read Full Article