So far, no one has the tea on exactly why Christine Baumgartner filed for divorce from Kevin Costner. They were married for nearly nineteen years and together for twenty-five years. They have three kids together, two teens and a tween. She's asking for joint custody and reportedly, there's a pretty strict prenup in place. The sudden nature of Baumgartner's divorce filing has led to speculation that Costner was cheating and she just found out. Costner's "friend" just told Page Six that's not the situation at all.
Kevin Costner was left stunned after his wife Christine Baumgartner filed to end their 18-year marriage this week, sources told Page Six. Although the "Yellowstone" star's first marriage ended in an $80 million divorce amid a swirl of allegations about his serial cheating, one longtime friend said defiantly: "There was no issue of cheating at all."

The couple were last seen together posing, apparently happily, for the cameras at the Oscars in March, and the friend added: "Kevin was very surprised by Christine's actions, he obviously doesn't want the divorce and he would take her back. It's disappointing, he loves her and he loves his children."

The couple have sons Cayden, 15, Hayes, 14, and daughter Grace, 12. Costner, 68 — who had romanced a stream of supermodels and Hollywood beauties from Elle Macpherson to Halle Berry — had indeed spent months away from home filming "Yellowstone" in Montana, potentially putting pressure on his relationship.

However, a rep for Costner also told Page Six that any allegations of cheating are "absolutely not true." Asked about Baumgartner's reasons for divorce, the Costner friend added: "I have no idea if Kevin even knows what the reasons are."

And a production source on his hit "Yellowstone" also expressed shock, saying: "No-one knew about any issues. He was not 'sequestered' on the set and would often go home to visit his family."

Costner is currently filming the second of his multi-movie Western series, "Horizon, an American Saga," in St. George, Utah, which he also writes and directs. And the friend told us: "He's shooting right now and it's all very upsetting, you don't expect your wife to file for divorce when you least expect it."
[From Page Six]
You could tell by Costner's rep's statement that his side was putting everything on Christine, that she decided to file for divorce without even giving Costner a heads-up. This is interesting: "he obviously doesn't want the divorce and he would take her back." Is he publicly asking for reconciliation through the media? Perhaps. Honestly, wilder things have happened, especially with celebrities – a spouse will get mad and file for divorce in a rage, possibly to shock their partner. And it works, and they end up working stuff out.
TMZ also has a story about the divorce – their sources (Costner's team) say that Costner was utterly "blindsided" by this. Then the sources note that one of the terms of the prenup is that Costner solely owns all of their real estate and that Christine must vacate all of their properties. Which… yiiiikes. Entertainment Tonight also reports that the behind-the-scenes dramas on the Yellowstone set haven't been settled, so Costner is leaving the show after the fifth season.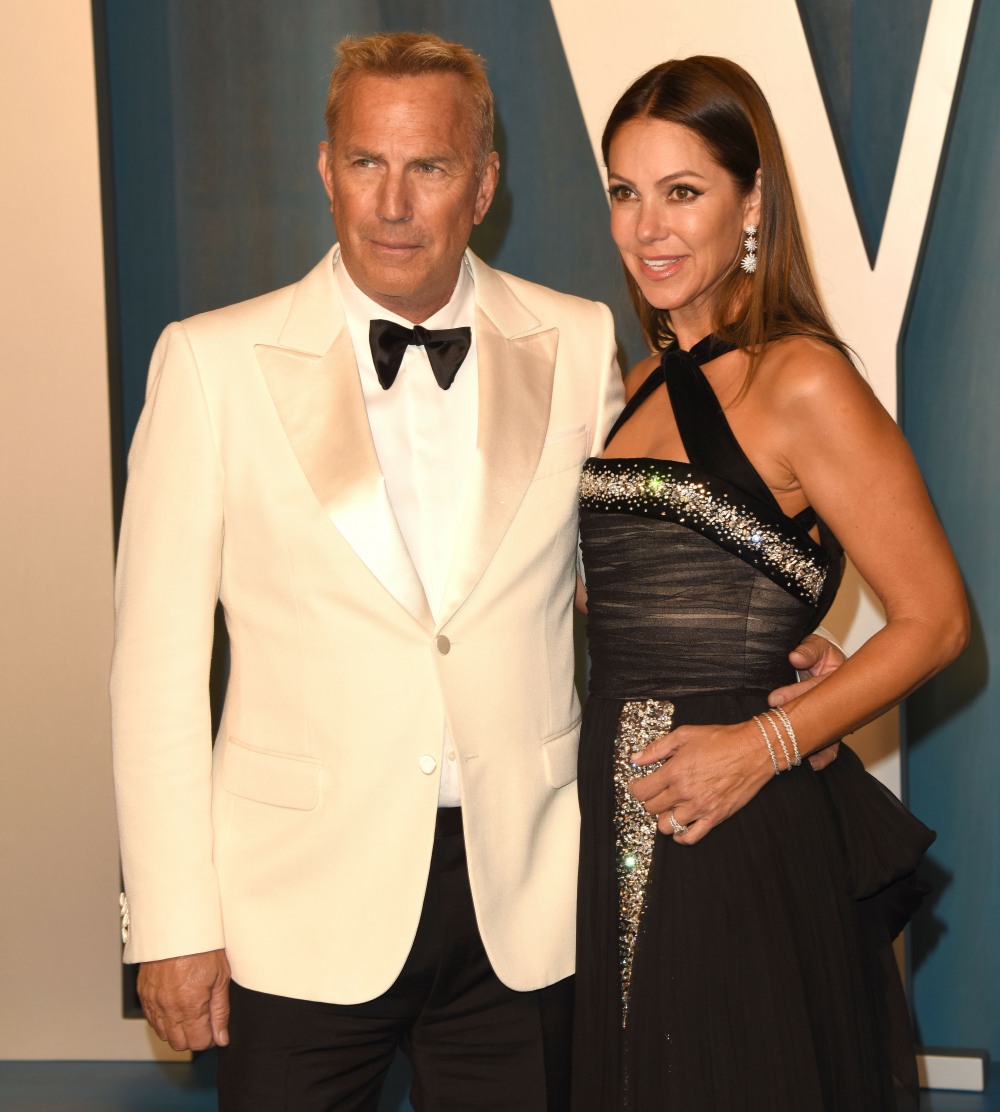 Photos courtesy of Avalon Red.
Source: Read Full Article