Kourtney Kardashian, the eldest sibling in the Kardashian-Jenner family, is one of the most talked-about reality stars of all time. She has been in the spotlight since 2007 when Keeping Up with the Kardashians first premiered, and as the years have gone on, viewers have become quite familiar with many of her unique quirks and mannerisms. Recently, a TikTok star made waves for her scarily accurate Kourtney Kardashian impression – one that left fans believing that they were actually watching Kardashian herself.
Who is Kourtney Kardashian?
Born in 1979, Kourtney Kardashian was raised in a wealthy family. Her father, Robert Kardashian, was a well-known attorney and businessman, who had made headlines for his work in the infamous O.J. Simpson trial. Kourtney Kardashian enjoyed a happy childhood, although her parents went through a divorce while she was quite young. She attended college at the University of Arizona, studying both Theatre Arts and Spanish.
After graduating from college, Kardashian went to work in a series of family-owned boutiques in California. Working alongside her mother and sisters, Kardashian even made some early appearances on reality television, including the series Filthy Rich: Cattle Drive. In 2007, Keeping Up with the Kardashians was launched, changing the television landscape, as well as the lives of the Kardashian-Jenner family, forever. Kourtney Kardashian became known to viewers as the sassy older sister, with a California-girl accent that is truly unmistakable.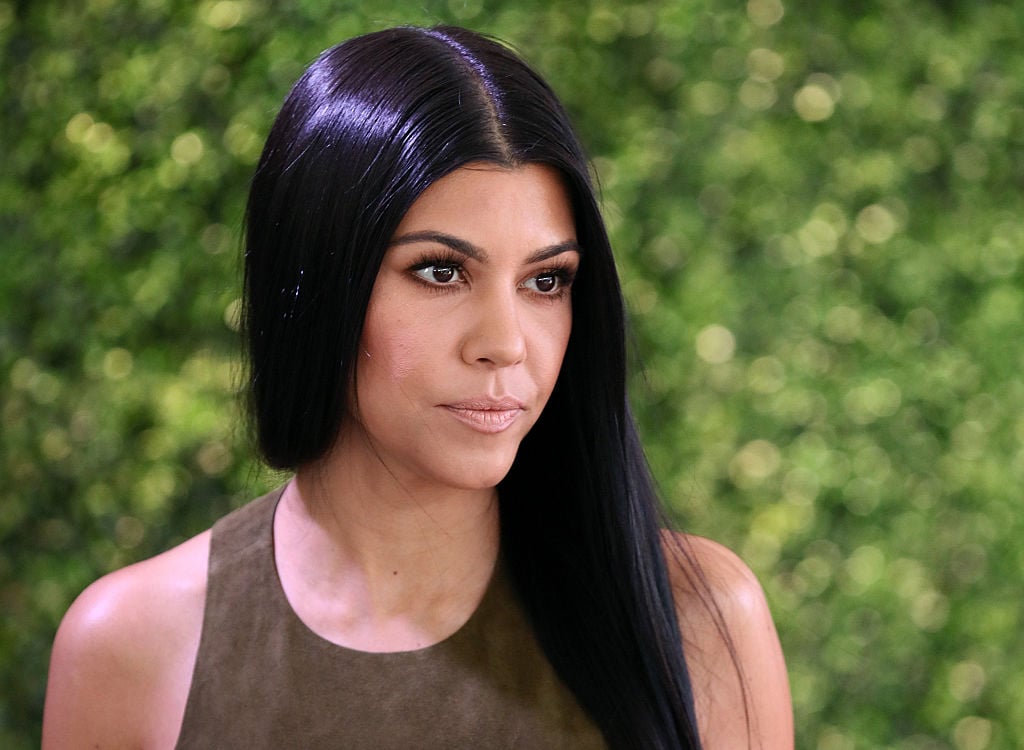 Andrea Lopez did a crazy Kourtney Kardashian impression
All of the Kardashians have a pretty strong California accent, including the younger members of the family, like Kylie Jenner. However, Kourtney Kardashian's is probably the most intense. Even members of her own family have called her out on the way she speaks, with Khloé Kardashian once mocking her for the "monotone" way in which she talks and sings. There's no doubt that many viewers find Kardashian's unique manner of speaking irritating. However, a few people have found a way to present a funny take on her speaking voice.
Andrea Lopez, a TikTok star who has achieved internet fame for her hilarious videos and ridiculously accurate impressions (including a popular one of comedian Jennifer Coolidge), recently added a Kourtney Kardashian impression to her arsenal. She has several Kardashian impression videos, including her take on what Kourtney Kardashian's meeting with Poosh staffers about the COVID-19 crisis would look like. Lopez not only does a dead-on impression of Kardashian's voice but nails her mannerisms as well – and it doesn't hurt that she looks similar to Kardashian, with the same dark hair and olive skin.
What do fans say about Andrea Lopez's Kourtney Kardashian impression?
Recently, some fans on Reddit talked about Lopez and her Kourtney Kardashian impression, raving about how she managed to not only get the voice perfectly right but the tone as well. One poster stated that at first, the impression seemed to be a voiceover, and many others claimed that with their eyes closed, they couldn't tell the difference between Lopez's impression and the real Kourtney Kardashian.
Some posters stated that when they played the clip for other people, they also automatically assumed that it was Kourtney Kardashian. With scores of positive comments, it is clear that Lopez could probably make a career on her Kourtney Kardashian impression alone. With a brand-new season of Keeping Up with the Kardashians premiering at the end of March, and lots of viewers homebound due to the current COVID-19 pandemic, inviting Lopez to be featured on an episode of the show would be a fantastic way to draw in fans and keep people's attention focused on something funny and uplifting.
Source: Read Full Article