Hey, all you cool cats and kittens, buckle up! A new episode of Tiger King is coming your way VERY soon!!
It was the controversial Jeff Lowe who first broke the news when he and wife Lauren made a Cameo video for Los Angeles Dodgers player Justin Turner and his wife Kourtney, who were fans of the Netflix series. Turner shared the video to Twitter just a few days ago, and now we have more deets about who we'll be reuniting with very soon.
On Monday, Dillon Passage — Joseph "Joe Exotic" Maldonado-Passage's husband — chatted with Andy Cohen on his Sirius XM show Andy Cohen Live to spill the beans on the upcoming episode.
While the 22-year-old will not be featured in the ep, he told the Bravo producer "it's going to be like a live-based episode I believe, kind of like a reunion."
Passage added:
"I only spoke with one of the producers for a little while about it."
He also noted he had "no idea" if Carole Baskin of Big Cat Rescue would be appearing, or whether or not those participating would call in remotely given the coronavirus pandemic.
A rep for Joe's nemesis told Entertainment Weekly on her behalf:
"We have not been approached about a new episode and would not participate if asked."
Inneresting… You'd definitely think Netflix would want to check in with Baskin, but there are sheriffs sniffing into the mysterious disappearance of her ex-husband, so maybe they don't want to get into all that??
As we previously shared, Dillon sat down with Cohen just a few days ago to chat about Exotic and where things stand now. He also took a few steps back and explained more about how their relationship got started via Grindr:
"Oh god, I think it was like, a little over two weeks ? We definitely jumped the gun , I can say that. But I'm not ashamed of it whatsoever … but I do love Joe. He's been there for me through my darkest times. I'm not just gonna dip out and abandon him when he needs me most."
The pair had been talking multiple times a day until Joe was quarantined due to coronavirus concerns:
"We speak three to five times every day. But since he's been moved to this new facility, they are putting him on a COVID-19 isolation because of the previous jail he was at — there were cases. So I have yet to speak to him since he's been moved."
Scary!
Obviously, Mr. Passage had nothing but good things to say about his husband:
"He's a really good guy. And, um, you know, he may have made some sketchy decisions. And I know he regrets them. But his intentions are really good at heart. And he would do anything to help anybody in need."
And the big cat aficionado is eating up his newfound fame, even from behind bars:
"I mean, he's in jail, so he can't necessarily watch it. But … once the show dropped, he was getting hundreds and hundreds of emails to his jail mail. And he was ecstatic. It was a lot of good feedback, and he likes attention, obviously."
Yup, that sounds like Joe!!
What do U think they'll get into during this reunion ep, Perezcious readers?? Are U excited to watch?! Let us know (below) in the comments!!
Related Posts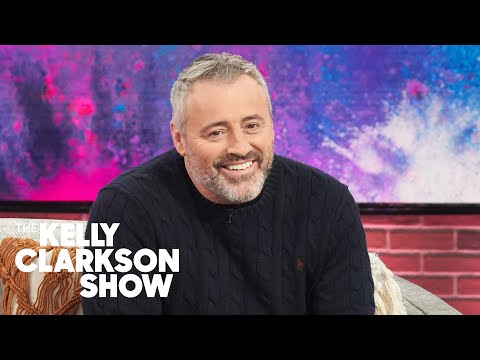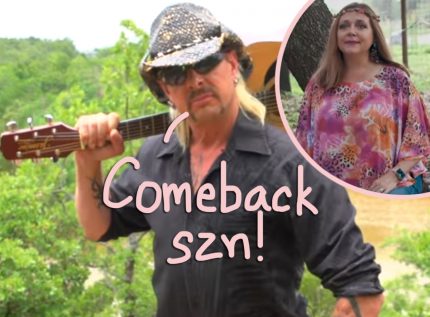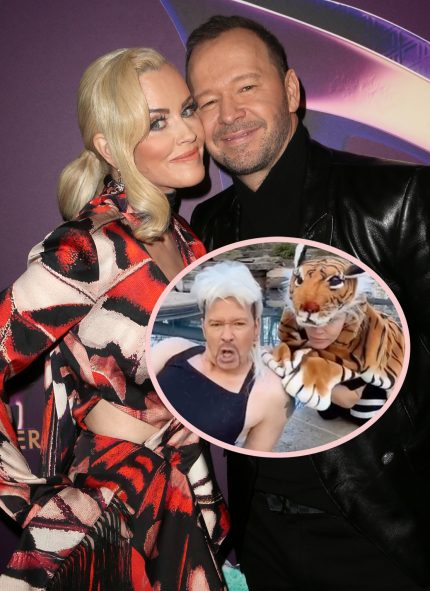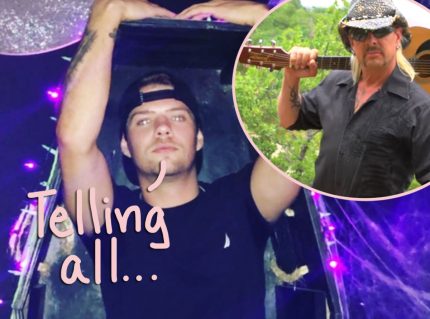 Source: Read Full Article