Cassie Randolph and her younger sister, Michelle Randolph, have become reasonably well-known in the past year. The sisters had done modeling before, but Cassie Randolph catapulted herself into instant fame when she won Colton Underwood's heart on The Bachelor. Since then, over a million people have been following the 24-year-old's every move.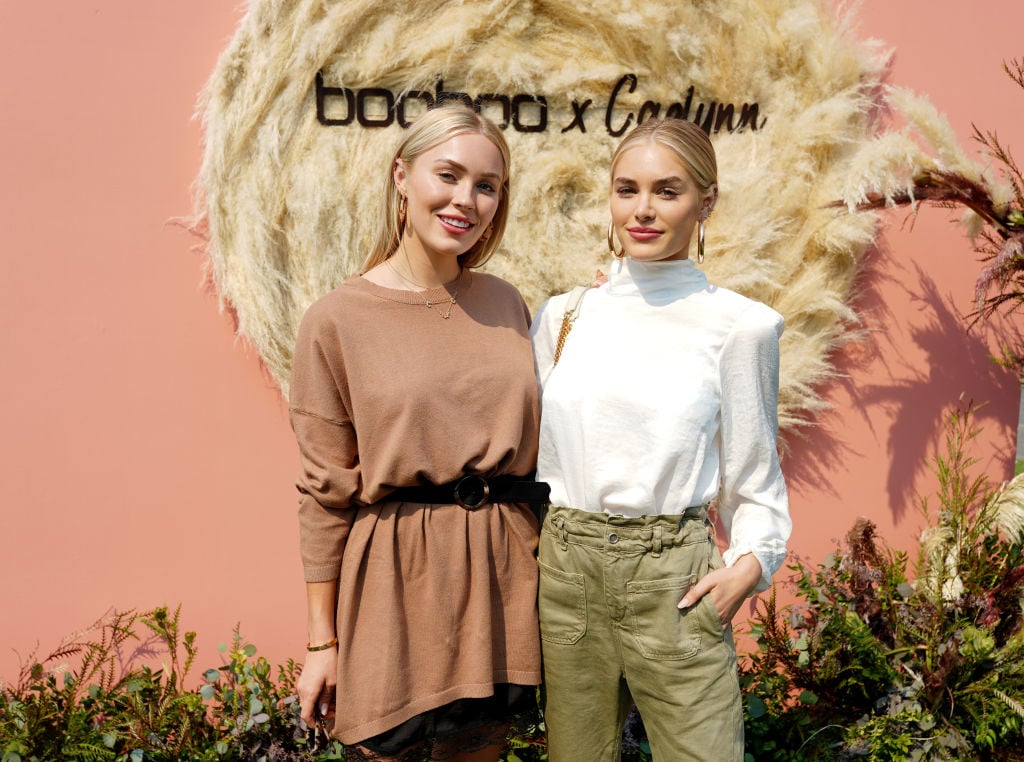 But Cassie Randolph isn't the only one who has garnered attention. Her younger sister, who could easily pass as her twin, started receiving tons of attention also. Michelle Randolph is a model and an actress and shares a very special bond with her sister. With a combined following of over 2 million people on Instagram, the sisters have built up quite the fanbase. The Randolph sisters are constantly questioned about their health and beauty regiments, skincare, diet, etc.
Cassie Randolph is constantly asked about her style on Instagram
But what the sisters are questioned on the most is undoubtedly fashion. Cassie Randolph and Michelle Randolph both have a unique sense of style that their fans covet. They are constantly peppered with questions about their wardrobes and favorite brands. In a recent podcast interview for I Suck At Life, Cassie Randolph got candid about her personal style.
'The Bachelor' alum draws inspiration from her hometown of Huntington Beach, CA
The eldest Randolph admitted that she draws inspiration from Southern California, a place where she is native to. She also referenced one of her favorite brands, Amuse. "I'm a very casual person and so Amuse had the casualness and the beachiness but they also have some trend to it. I love the fit of all their clothes," the Bachelor alum shared.
Randolph's personal style ethos
Cassie Randolph continued on to say that she enjoys having tons of options to choose from. "I'm a really big fan of versatility because I've tried to be minimalist before, can't do it. Next best thing is just getting things that are versatile then. I love basics though. I do love basics. I will just pair them with anything. But then I like to have a lot of different types of basics. I can't just have five pieces of clothing in my closet. My closet is exploding," Randolph shared.
But, even though her closet is exploding, Cassie Randolph admits that Michelle Randolph currently has the larger closet. For now, the 24-year-old has to make do with a small walk-in closet. But, her dream closet is something out of a movie. For it, she envisions a couch, tons of mirrors, vaulted ceilings, and the like. The former reality tv star might have to wait a while before she scores her dream closet. However, her dream of creating her own line of clothing is certainly within reach.
Cassie Randolph and her sister, Michelle Randolph, are launching a clothing brand
Recently, Michelle Randolph did a Q & A in her Instagram story. A fan of hers asked her if she would be willing to do a clothing haul as they loved her clothes. The actress agreed before sharing that she and Cassie Randolph were collaborating on a brand that is set to launch this Summer. "Yes!! Can't wait for Summer when our brand launches!!" she wrote tagging her sister.
Cassie Randolph also posted this to her Instagram story as well. We're sure fans of the Randolph's can't wait to see what the sisters have in store for them.
Source: Read Full Article