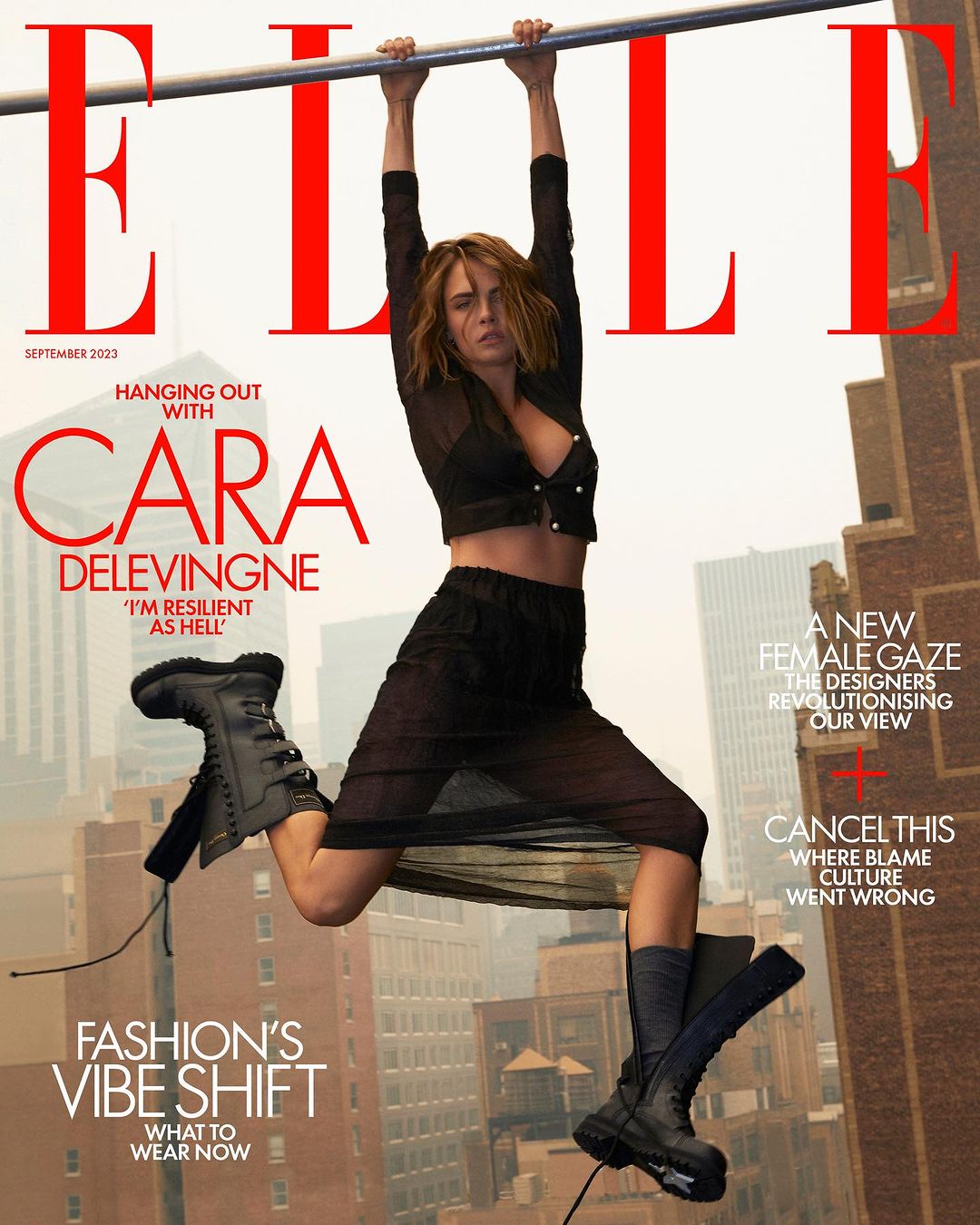 Back in March, Cara Delevingne revealed that she had gone to rehab and been sober for months. She was obviously drinking and drugging for years, until she came to a point where she didn't recognize herself or what she had become. Since she got sober in the fall of 2022, she's been going to AA meetings and working her 12-step program. I am happy for her, and I'm saying that as someone who never cared for Cara whatsoever. I think her story and journey are helpful for people her age, people who might not realize they have a problem, people who believe that they're managing their addictions just fine. Anyway, Cara covers the latest issue of Elle UK and it's a lot like her Vogue cover story months ago. Cara is still bracingly sober and figuring how to enjoy her new sober life. Some highlights:
Sober activities: 'I'm able to live in a way that I never thought I would be able to, where I can really experience things and engage with them. I never thought I would be able to enjoy anything this much…. It's been worth every second. I just don't know what it would take for me to give it up. I am stable. I'm calmer.' She has learned a lot, she says. 'That I'm resilient as hell. That anything is possible. I think I used to say that and not believe it. But now I really believe it.'

Her early success as a model: 'It didn't feel real. I didn't feel like I deserved it. I didn't feel worthy. I was still stuck in this mindset of not being good enough. I was doing the best I could, but I wasn't really appreciating every moment. Inside, I felt very different to how I looked.'

Her recovery: She started with Alcoholics Anonymous' 12-steps programme and has a sponsor, as well as support from 'friends who have been down this path before who have been instrumental in guiding me'. But traditional therapy has never worked for her, she says. Instead, she sees Colin Dunsmuir, her yoga teacher since she was 18, three times a week, over FaceTime. Sometimes they talk, or they might do breathing or chanting: 'Whatever my body needs. He knows me so well. But honestly, feeding myself creatively is probably the best self-care I can do. I feel like art is therapy to me.'

She didn't have queer icons to look up to when she was a kid: 'Not really. Like Billie Jean King, but not until I was older. And Elton and George Michael. And men who pushed the gender boundary like David Bowie and Prince, but not women.' Representation is important, 'especially for young people, who feel like they're alone, to see people who are like them – and to see anyone in the umbrella of the LGBTQIA+ flag. It's all family.'

Queer joy is important: 'Now more than ever, in England and in the US. It's a scary time for queer people. But the more that we're met with fear, the more joy we have to bring. Because no one can take that joy away, no matter what. We're not going anywhere.'
[From Elle]
The only thing I'm a little bit "eh" about is "traditional therapy has never worked for her, she says." Not a red flag, but maybe some kind of flag. I suspect that Cara simply doesn't want to do the work in therapy and unpack a lot of her bullsh-t and her family's bullsh-t. I was going to criticize the whole "there weren't gay icons around when I was growing up," but I think she's specifically talking about queer women in the public eye, in the UK in the 1990s and early 2000s. Is that the case? I don't know. Maybe she's right. Also: I find it hilarious when nepo babies talk about their imposter syndrome. They've gotten whole-ass careers from their names, family connections and privilege and once they get to the top of the mountain, they're like "oh no, this was too easy!"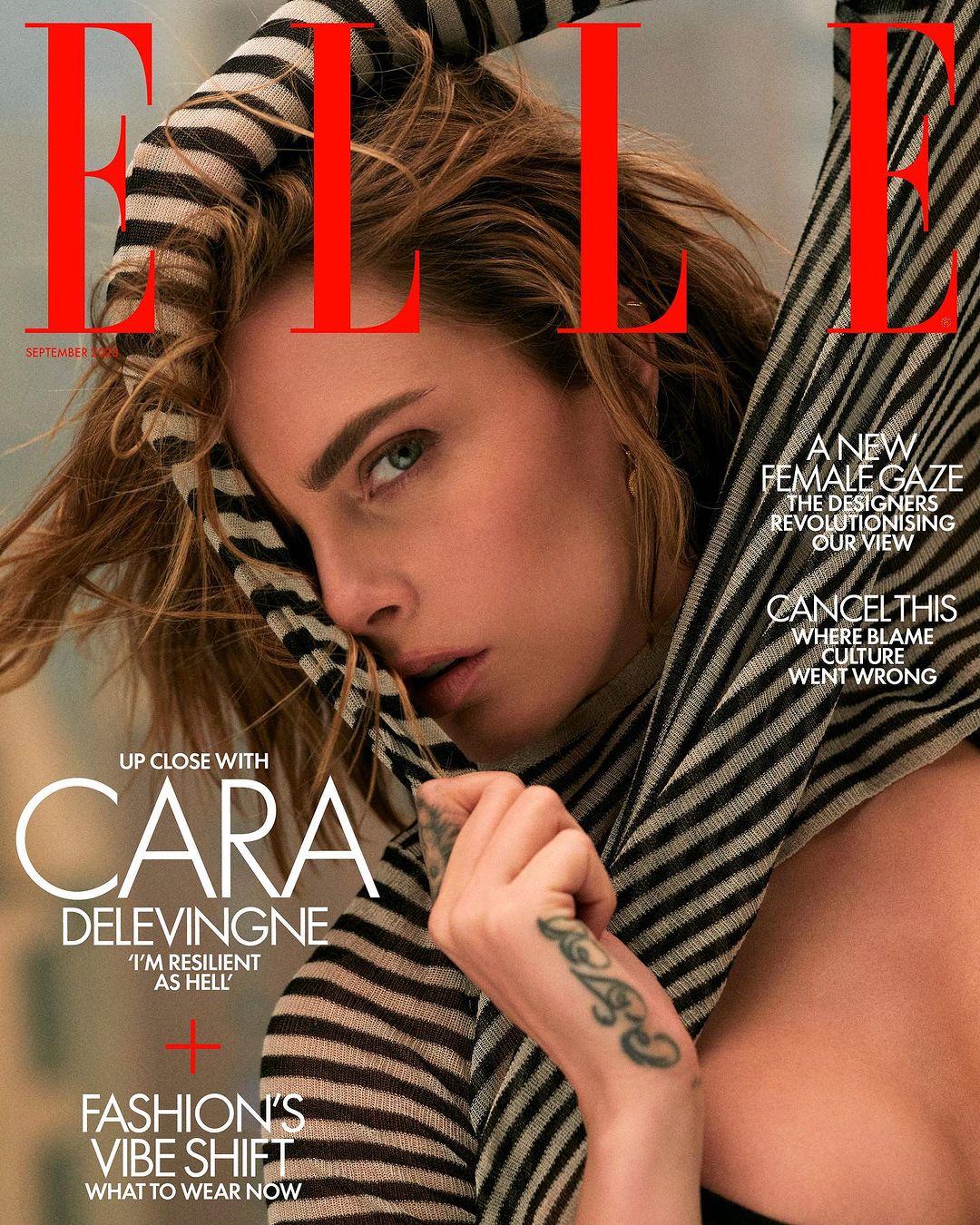 Covers courtesy of Elle UK, additional photo courtesy of Avalon Red.
Source: Read Full Article