Navigating the Internet hasn't been easy for any female teen pop star, but few have walked as much of a tightrope as Billie Eilish is doing.
The Bad Guy singer, who up until her birthday last December was still a minor, has made a point of not only NOT exploiting her sexuality for views, but covered up her body completely!
Baggy designer clothes quickly became the teen sensation's signature look; she explained her choice in a Calvin Klein ad released in May 2019, saying:
"Nobody can have an opinion because they haven't seen what's underneath. Nobody can be like, 'she's slim-thick,' 'she's not slim-thick,' 'she's got a flat ass,' 'she's got a fat ass.' No one can say any of that because they don't know."
But over the past few months she's dipped her toe into sharing a little more, starting with a video she posted to her Instagram Story in January.
The newly 18-year-old star was vacationing in Kauai, Hawaii with her family and decided to post a vid of herself taking an outdoor shower while wearing a swimsuit.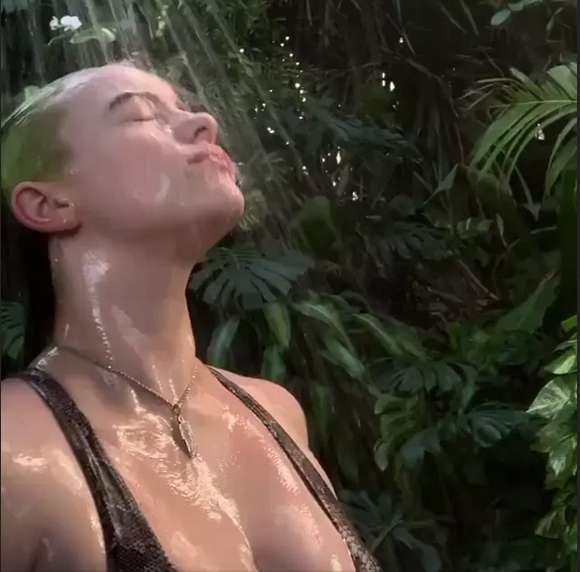 That "tame" photo apparently caused a flood of backlash online. As she tells Dazed magazine in a new interview this week:
"I saw comments like, 'How dare she talk about not wanting to be sexualized and wear this?!' It was trending. There were comments like, 'I don't like her anymore because as soon as she turns 18 she's a whore.' Like, dude. I can't win."
She offered a counterargument to both criticisms in concert in March with a video in which she stripped while demanding of the audience:
"Do my shoulders provoke you? Does my chest? Am I my stomach? My hips? The body I was born with, is it not what you wanted? If I wear what is comfortable, I am not a woman. If I shed the layers, I am a slut."
The stripping — even though it ended up ultimately not showing everything — must have been pretty tough for Billie.
In the new interview, she talked about the toll of always covering herself:
"There was a point last year where I was naked and I didn't recognize my body 'cause I hadn't seen it in a while. I would see it sometimes and be like, 'Whose body is that?'"
Awww, how sad!
So what about changing things up? Well, that's harder than it sounds. Billie explains:
"If I wore a dress to something, I would be hated for it. People would be like, 'You've changed, how dare you do what you've always rebelled against?' I'm like, 'I'm not rebelling against anything, really.' I can't stress it enough. I'm just wearing what I wanna wear. If there's a day when I'm like, 'You know what, I feel comfortable with my belly right now and I wanna show my belly,' I should be allowed to do that."
She's absolutely right! Unfortunately we know some people just won't get that message. Hopefully when that does happen, when all the criticism comes, Billie will be confident enough not to listen!
Related Posts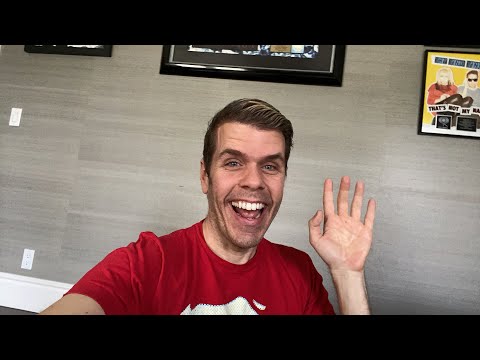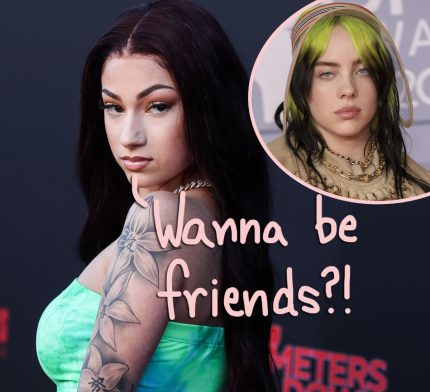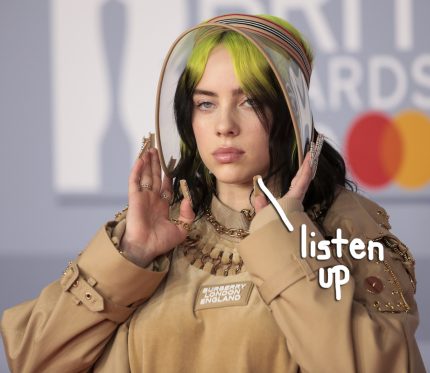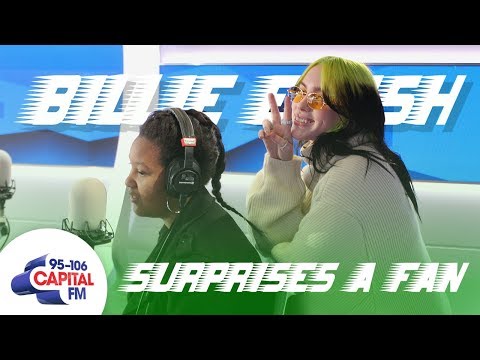 Source: Read Full Article