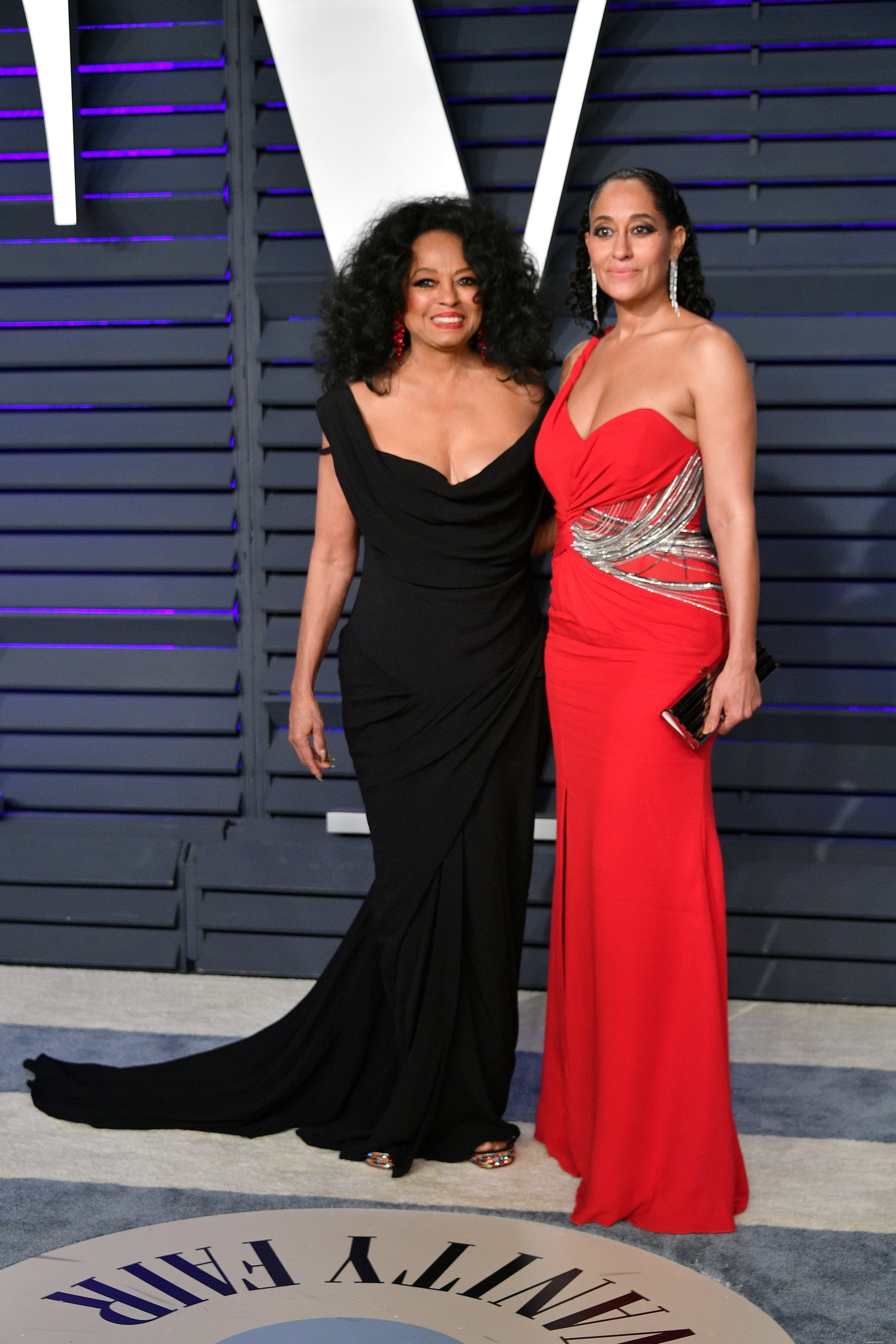 These days, many celebrities travel with an entire glam squad, but as Tracee Ellis Ross remembers on the Oct. 19 episode of Dear Media's "Breaking Beauty" podcast, her mother and Motown icon, Diana Ross, always did her own hair and makeup (and continues to do so).
"In all honesty, I think it's the beginning of my understanding of how I see beauty, which is a tool for your own agency," Ellis Ross tells the podcast's hosts, Jill Dunn and Carlene Higgins. By watching her mom get ready and play with makeup, Ellis Ross began to look at beauty as a form of empowerment rather than conformity. "I used to crouch on the floor in the dressing room, and I watched my mother transform into this other version of herself," she says. "But what I understood as beauty growing up was it wasn't about 'look at me,' it was about 'this is me,' and it was about sort of transforming yourself into another version, and making a choice . . . that was really about how you wanted to show up in the world, versus trying to become something for someone else."
To this day, Ellis Ross remembers the exact products she would eagerly experiment with in her mother's dressing room, trying to recreate the transformation she loved to watch. "I was allowed to play with two things: there was a blush brush, and a little, soft pink blush that was called 'Pink Joy' from Il Makiage. And I was allowed to sit in the mirror and do that, and sometimes I would take eyelashes and I wouldn't glue them, I would just sit them on my eyes." But while she loved trying on her mother's makeup, she says even back then, she was never trying to turn herself into someone else.
"I have always felt very empowered by beauty, and beauty for me is really grounded in who someone is, which is the way I saw my mom do it— it wasn't like somebody was coming to put a mask on her, and it was a really beautiful process," Ellis Ross says. In fact, part of what she loves so much about makeup and beauty is the ritual behind it. All the love and care that goes into getting ready (sans entourage) and doing it for you.
"When I do my own hair and makeup, there's a transformation that happens, and it probably comes from what I watched growing up," Ellis Ross says. "Hair care is self care, but I also think beauty and that sort of ritual of how we care for ourselves in those ways, and our skin and all that, is part of how we love ourselves. It's love in action."
Source: Read Full Article