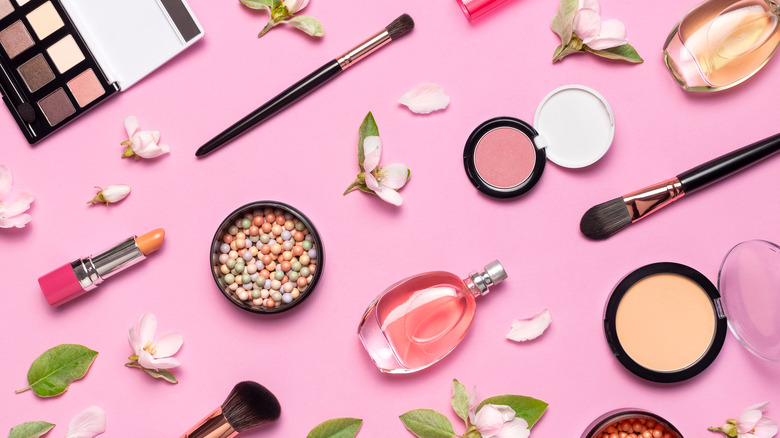 Beauty trends are constantly changing, and it can be difficult at times to keep up with them. In 2020 alone, there were dozens of different beauty trends that came and went, including multicolored eye makeup, fluttery mascara, animal-print eyeshadow, neon makeup, and more (via Cosmopolitan). As for trends we're predicting for summer 2021? Experts are looking toward low-maintenance time savers that are heat and sweat proof — a trend that might have actually been inspired by the COVID-19 pandemic.
High amounts of COVID-vaccine statistics, regulations pairing back social distancing, and businesses beginning to open back up are all signs that life appears to be returning back to some form of normal after the coronavirus pandemic. And while people couldn't be more excited to get out and about, it would appear that many are finding themselves anxious to suddenly be social again after nearly a year and a half of indoor living. Indeed, the notion of wearing makeup and normal clothes again is imminent, which is perhaps why the shiny new makeup trend for the summer involves using all-in-one makeup sticks.
People are looking at all-in-one makeup sticks like never before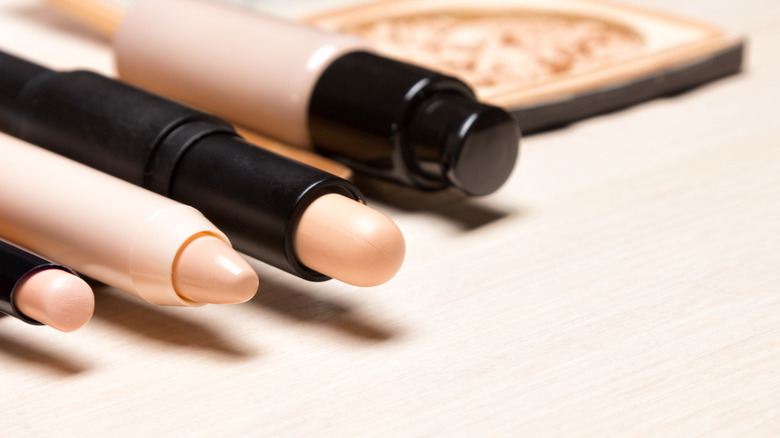 Multipurpose makeup balms are certainly not a new concept, but making it to the other side of the COVID-19 pandemic is giving makeup wearers a whole new perspective on them. According to Annie Schmidt, vice president at an entertainment company, the pandemic has made her question her beauty routine like never before. "If I don't need to put on a full face of makeup to do a meeting over Zoom, why should I have to when we go back to meeting in person?" Schmidt says, per Vogue. And with a concept like this, it's no wonder that makeup sticks are all the rage.
These all-in-one makeup sticks are sought after due to their quick and easy utilization, ability to minimize our makeup collection, sustainability, and lower price points. Examples of makeup sticks include The Mineral Fusion's 3-in-1 Color Stick, which can be used on your cheeks, lips, and eyelids. Or you could opt for the Burt's Bees All Aglow Lip & Cheek Stick, which can be used as a lip product or as a blush. Or, if you're feeling in the need for a glow, go for the Maybelline New York Makeup Facestudio Master Strobing Stick Highlighter, which can be used on your cheekbones, brow bones, inner eyes, down the center of your nose, and even your collarbone if you're feeling fancy (via Bustle).
Are we craving a sense of simplicity when it comes to our makeup routines?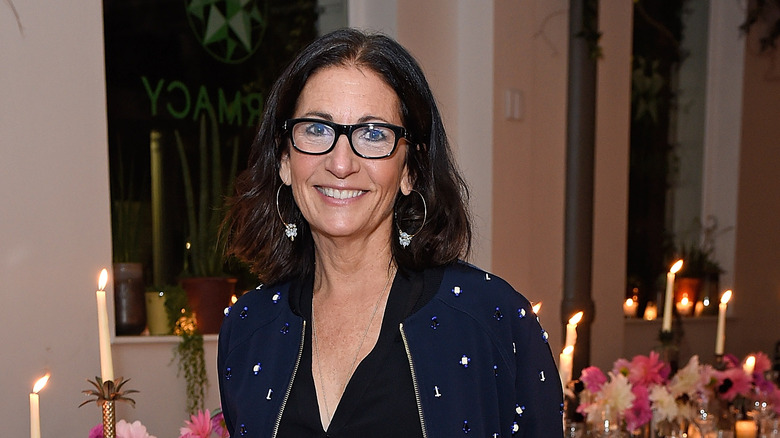 But perhaps this new trend of multi-tasking our makeup routine comes down to much more than just saving time or money. Perhaps it's come from realizing that COVID-19 showed us that we can get by with much less than we ever imagined. According to True Tribe, the pandemic has had a heavy hand in turning us all into minimalists by limiting our access to the everyday privileges of our day-to-day lives. The outlet even suggests that this adoption of minimalism has become "oddly comforting," as less reliance on products has made us feel exceptionally free.
And, indeed, makeup icon Bobbi Brown echoes these exact same sentiments, specifically in the context of the beauty industry. "We've all learned how to live with less," she told Bustle. She believes this epiphany explains the popularity of "skinimalism," a trend that highlights the value of a more streamlined beauty routine (via InStyle).
So if you're finding yourself questioning the size of your makeup collection and craving a more minimalist approach, you might want to jump on the bandwagon of all-in-one makeup sticks.
Source: Read Full Article