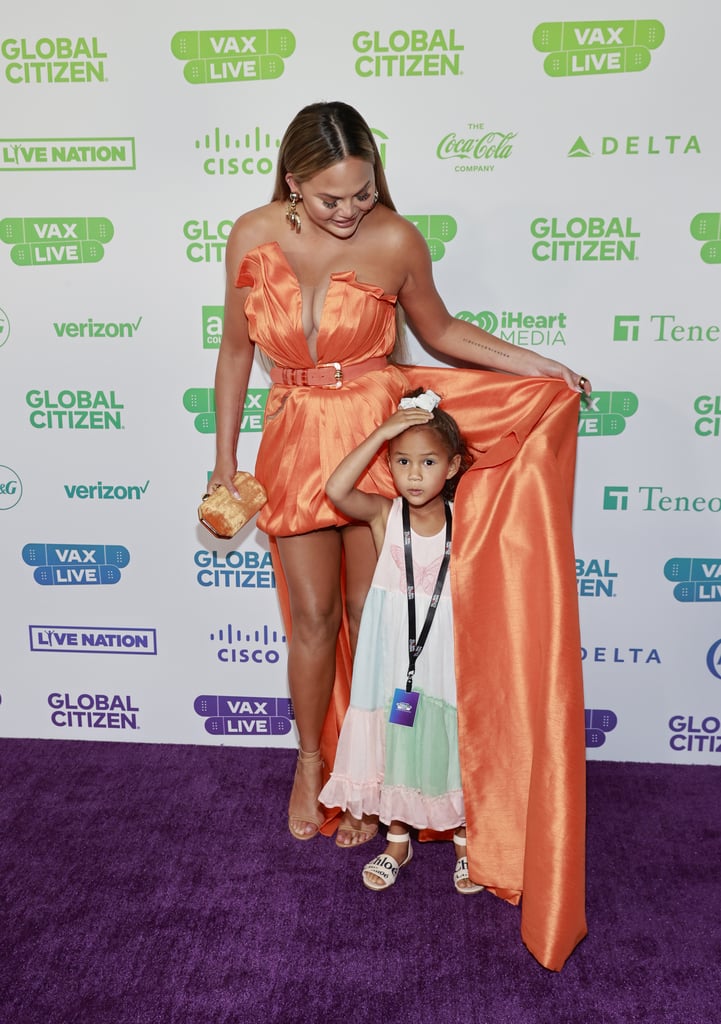 Luna Stephens Hiding Under Chrissy Teigen's Dress Train Is Peak Red Carpet Cuteness

Luna Stephens has already mastered the art of the viral red carpet moment. The tiny tot stole the show at Global Citizen's Vax Live concert taping this weekend when she adorably hid under mom Chrissy Teigen's dress train on several occasions. Chrissy's orange Valdrin Sahiti gown was quite the apt hiding spot — though it was short and leg-baring in the front, a voluminous addition of satiny material trailed down the back, practically begging for any adventurous 5-year-olds to play the parachute game with it.
Luna looked like a lil' fashionista herself for the Global Citizen event, donning a pastel butterfly dress, Chloé sandals, and a white pearl-adorned hair clip. The Vax Live concert technically may not be set to broadcast until May 8, but you can scope out photos of Chrissy and Luna's sweet red carpet moment ahead right now for your daily dose of cuteness. Oh, and be sure to catch a glimpse of the sexy outfits (yes, plural) Jennifer Lopez wore for the same gathering.
Source: Read Full Article