Jennifer Lopez is iconic for many things—from her glowing skin to her fashion sense, and talent as an actress and singer, there's nothing not to love about the star. But what I personally envy most about J.Lo is her gorgeous, shiny hair. Every single piece of hair on her head is always in place. It's never frizzy, no matter how hot or humid it is and how much she might be sweating on stage.
A few years ago, during her unforgettable Super Bowl performance with Shakira, the secret was finally let out. Jen's hair stylist, Chris Appleton, uses Color Wow's Dream Coat ($28, Sephora) on her sleek, glossy locks. Years later, I finally tried the cult-favorite anti-frizz treatment, and I get why people love it so much. It straightens my hair in just 10 minutes, and has kept my hair looking shiny through weeks of humid heat waves.
Here's why I love it: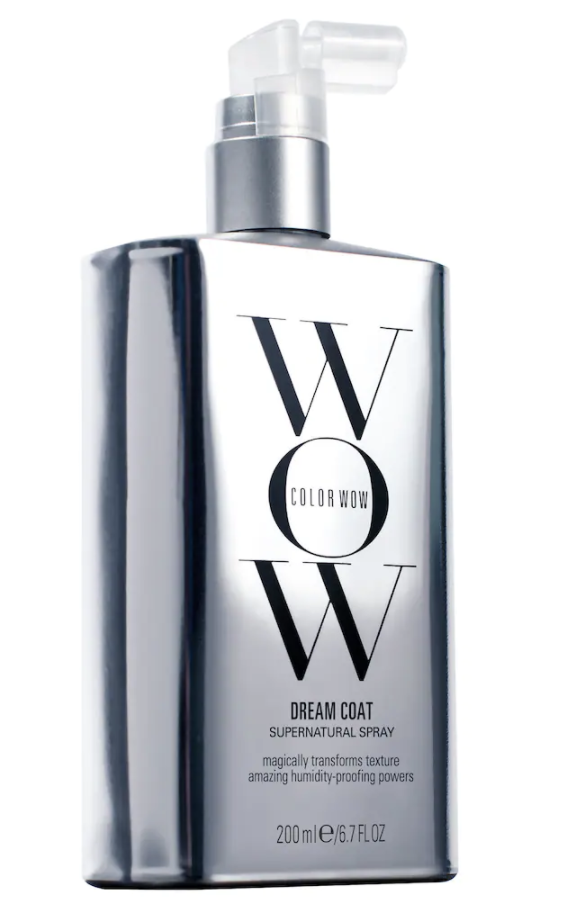 It's easy to use.
If you're anything like me, you try to replicate what your stylist at the salon does to your hair only to find that you could do the exact same thing they did for it to look lackluster. It may take years of schooling and experience to get that salon-level bounce and shine, but this treatment comes as close as you can get without any trouble at all.
You simply spray this through your hair (wet or dry!) and then blow dry your hair as you normally would. Yup, that's it. I have medium-length, frizzy, wavy hair and I'll use about eight sprays. I then simply brush through my hair with a blow dryer, using a paddle brush if I want a straight style or a round brush for more volume. It took me just eight minutes to get the style below!
It keeps my hair frizz-free in humid temps.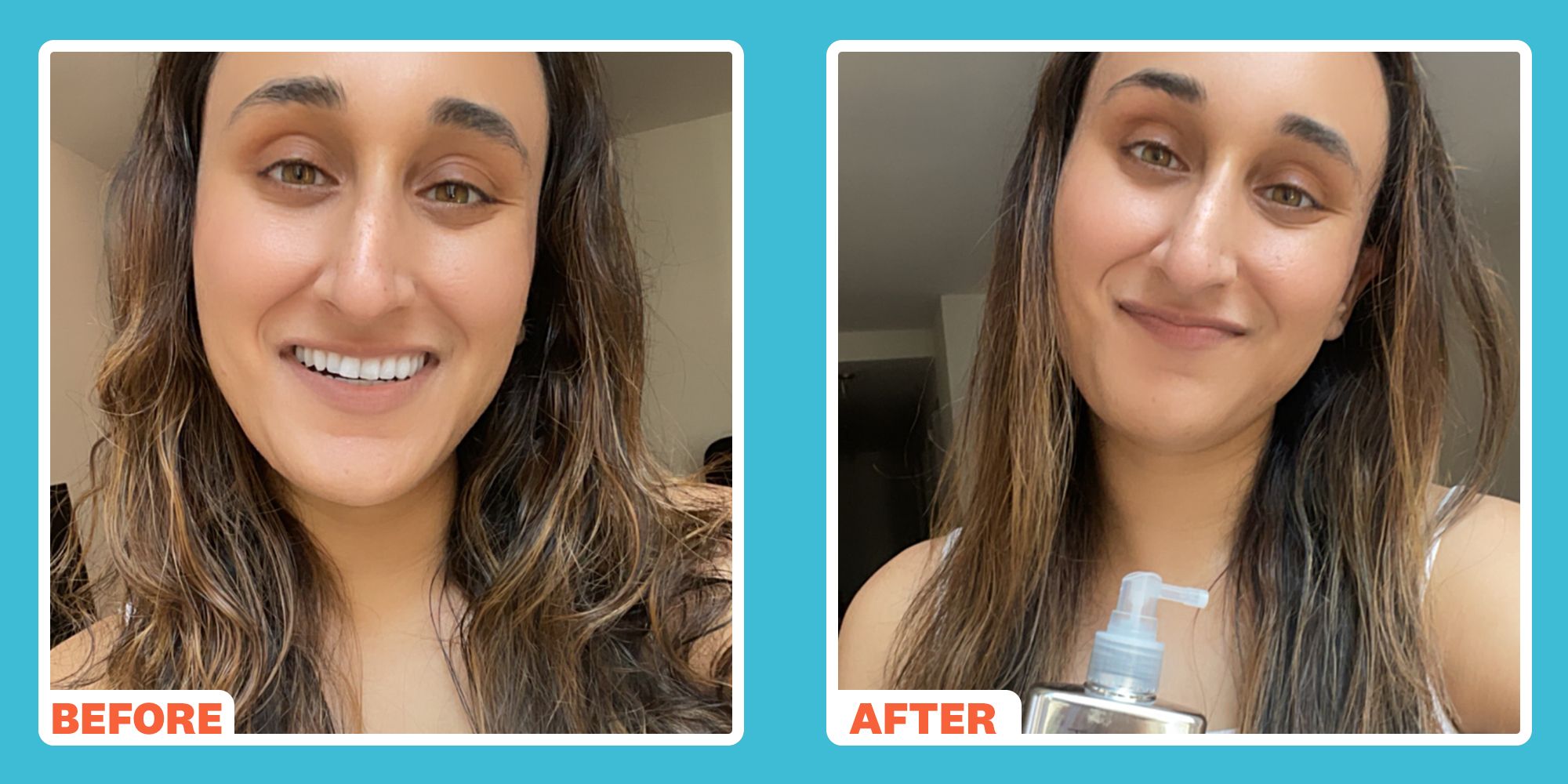 I have the kind of hair that looks great when I step out the door, only to find it limp and frizzy by the time I come home. If you can relate to that sentiment in any way, you'll definitely want to give this treatment a shot. As I write this, it's been four days since I blow dried my hair with the mist, and it's still completely frizz-free after spending days working out in 90-degree heat and high humidity.
Admittedly, it didn't keep my hair straight for longer than a day. Some of my waves came back (which I personally like, because it's a more natural look!), but I'm happy to say that the frizz completely stayed away until my next wash. And, I didn't even have to touch hair spray to maintain the frizz-free shine.
Overall, the treatment is super easy to use, and it's a great way to add some more gloss and shine to your natural hair—which is already gorgeous, of course. Because of how low-maintenance the treatment is, it's a great hair product to take on vacation if you don't want to spend too much time on your style.
Plus, it's not just for straight and wavy hair. I have friends with curls who swear by the curly hair Dream Coat. According to them, it straightens hair in the exact same way that the OG variety does. Lustrous locks? Check. You're just one celeb beau and a few hit singles away from J.Lo status.
Source: Read Full Article