From waxing, to epilating, to good 'ol classic shaving, when it comes to your bikini line hair removal (or lack thereof), you've got options. Whether you want a Brazilian, totally-bare look, or just wanna do some pre-summer trimming, there are a number of ways to go about it.
When it comes to shaving, Dendy Engelman, MD, a dermatologist in NYC, says the most important (and often overlooked) part of doing bikini hair removal right is how you prep your skin, as well as how you care for it afterwards. While you may have already heard some of these tips before, there's one trick you may not have known about: Treating your razor bumps with your face toner. Keep reading for more facts from Dr. Engelman as well as the best tools for the job.
Never dry shave.
Always use a shaving cream, gel, or "at least water," Dr. Engelman says, adding that doing so "greatly reduces the chances of razor burn and irritation." Find a creamy-based, shaving cream that, when applied to the skin, softens the hair and follicles so that when a razor goes across the skin, there is less irritation. (This one from Alba is a great option).
If you're prone to razor bumps and irritation, exfoliate first.
Though it's true that shaving exfoliates, those prone to irritation will benefit from exfoliating before shaving, too. Doing so "ensures that the hair can cleanly come out," Dr. Engelman explains. "Exfoliating the area before shaving will smooth skin texture and buff away dirt that may be clogging your pores and causing inflammation."
Shave in one direction.
"Shaving in all directions increases the chance of razor bumps, irritation, and even ingrown hairs," Dr. Engelman explains. Her advice? "Shave in the direction of which your hair grows. Shaving against hair growth gives you a closer shave but the blunt-tipped end of hairs can grow back into the skin rather than up and out."
Keep your blades fresh.
Don't use a dull razor—"A dull razor is actually more likely to cut you than a new, sharper razor," Dr. Engelman says.
Don't use too much pressure.
"Remember that less is more when applying pressure," Dr. Engelman advises. "The harder you bear down, the more uneven the skin surface becomes because you are essentially creating dimples where the blade falls. In turn, this means you're putting yourself at risk of more nicks and cuts."
Remember to moisturize!

"It softens the hair and hair follicle, as well as the skin, reducing the chances of ingrown hairs," Dr. Engelman notes.
Treat bumps correctly.
If you do cut yourself or have post-shave irritation, Dr. Engelman recommends a standard facial toner (like this Thayer's Witch Hazel Facial Toner with Aloe Vera classic). "Look for formulas with ingredients that have anti-inflammatory and soothing properties like aloe, witch hazel, allantoin, or willow bark," Dr. Engelman recommends.
Best For Sensitive Skin: Nair Glides Away Sensitive Formula Hair Remover

This touch-free, mess-free cream option dispenses from a stick and is intended to be sensitive-skin friendly thanks to the inclusion of ingredients like coconut oil and vitamin E. You swipe it on, wait six minutes, and wipe off with a wet cloth. (We always recommend patch testing first to make sure your skin reacts well).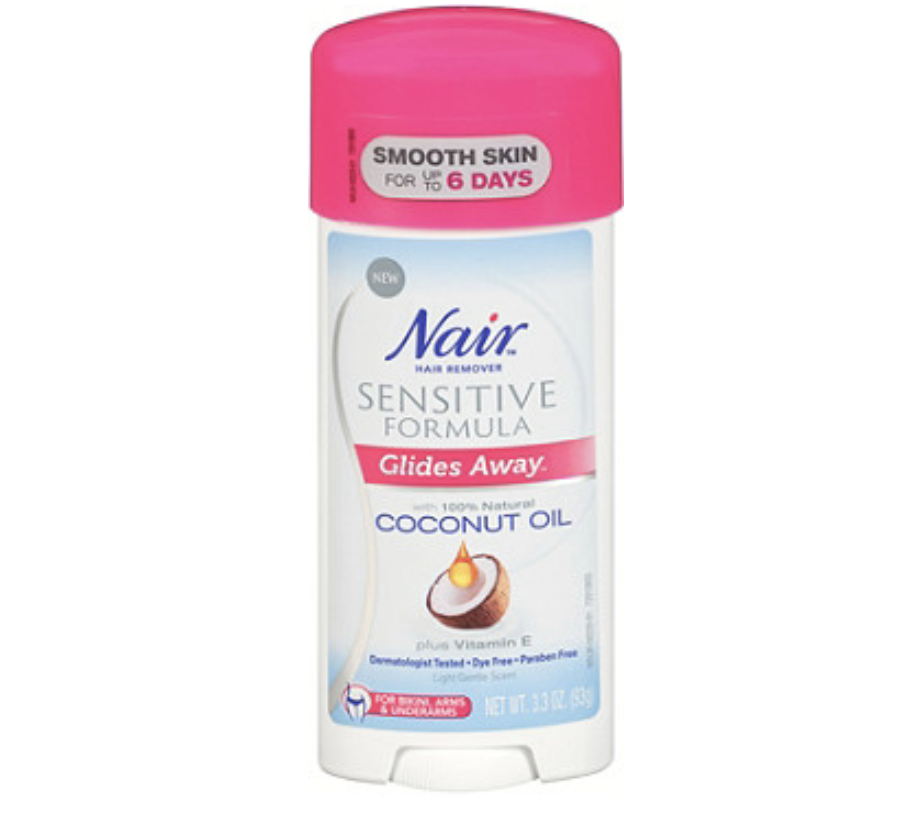 Glides Away Sensitive Formula Hair Remover Nairulta.com$8.99SHOP NOW
Best Epilator: Braun Silk- épil 9 Flex 3-in-1 Women's Cordless Wet & Dry Epilator
This top-of-the-line epilator has about a million fancy features that make it easier to use, and use precisely. The flexible head adapts to the contours of your bikini line and it can be used on dry or wet skin. It comes with a trimming/shaving head specifically for the bikini, too, so you've got options.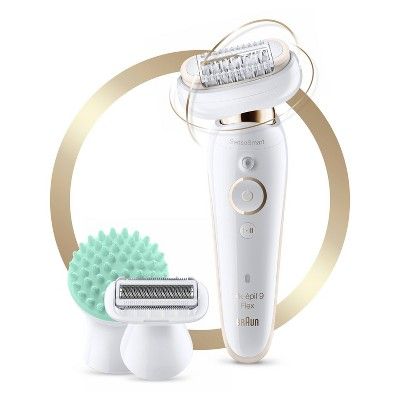 Silk-epil 9 Flex 3-in-1 Women's Cordless Wet & Dry EpilatorBrauntarget.com$179.99SHOP NOW
---
Best For Precision Work: Philips Bikini Perfect Women's Rechargeable Electric Trimmer
This hypoallergenic micro-shaver/trimmer has customizable length settings so you can groom your bikini area to your exact specifications. It can also be used in or out of the shower.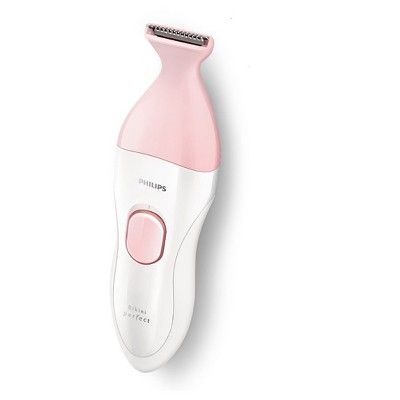 Bikini Perfect Women's Rechargeable Electric Trimmer Philipstarget.com$29.99SHOP NOW
---
Best If You're Going TOTALLY Bare: Sugared & Bronzed Medium Sugar Paste
An ancient Egyptian method of hair removal—now doable at home. Basically, sugar paste (which is literally just sugar, lemon, and water) is used to pull hair from the root.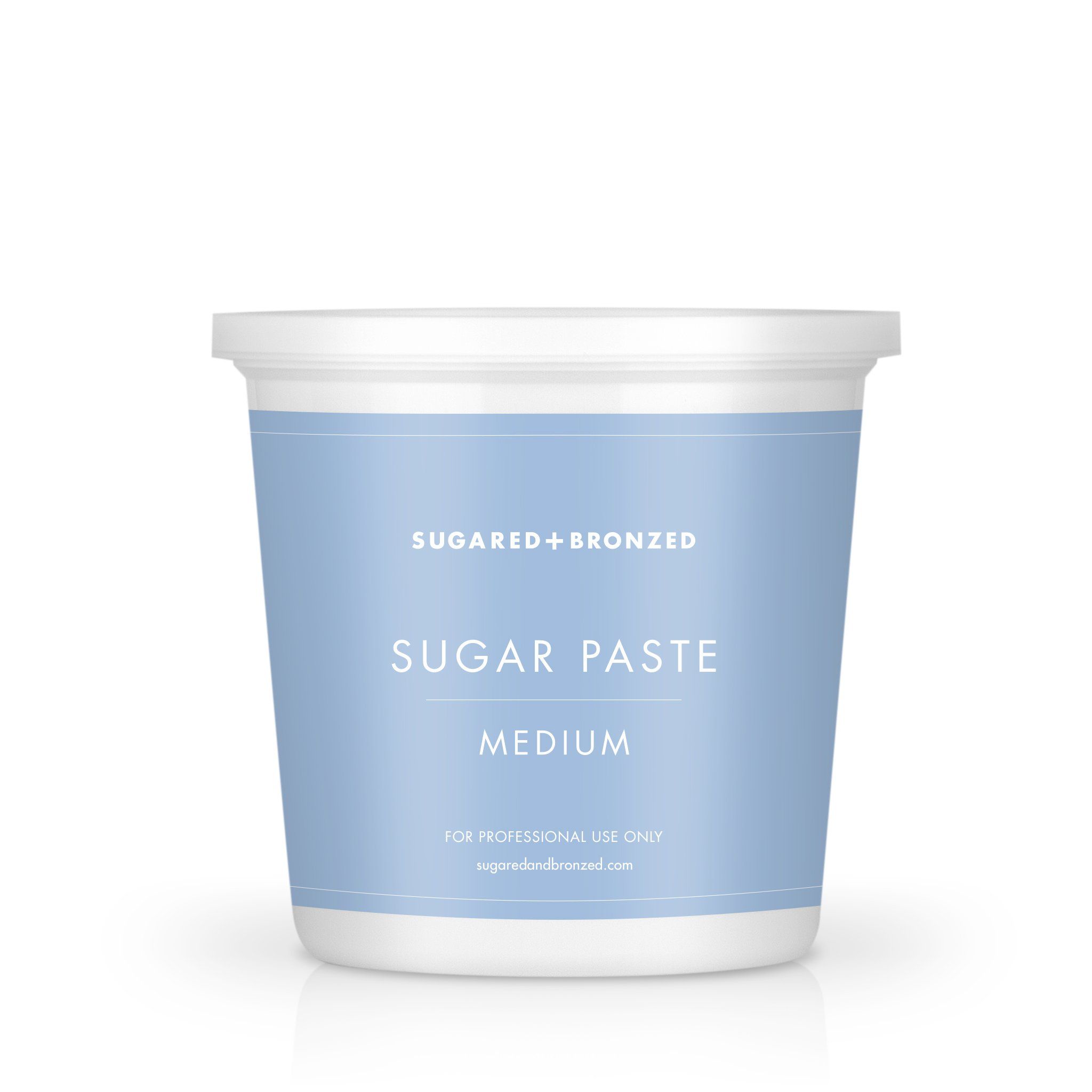 S+B Medium Sugar PasteSugared and Bronzedsugaredandbronzed.com$29.00SHOP NOW
---
Best Wax Strips: Nad's Body Wax Strips – Sensitive Skin Bikini & Underarm
With no heat required, these wax strips are specially developed for sensitive areas. Soothing honey and chamomile extracts added to the formula help keep things calm, but if that's not enough, the post-wax Calming Oil Wipes and Moisture + Soothing Body Balm that's also included for after-care certainly will.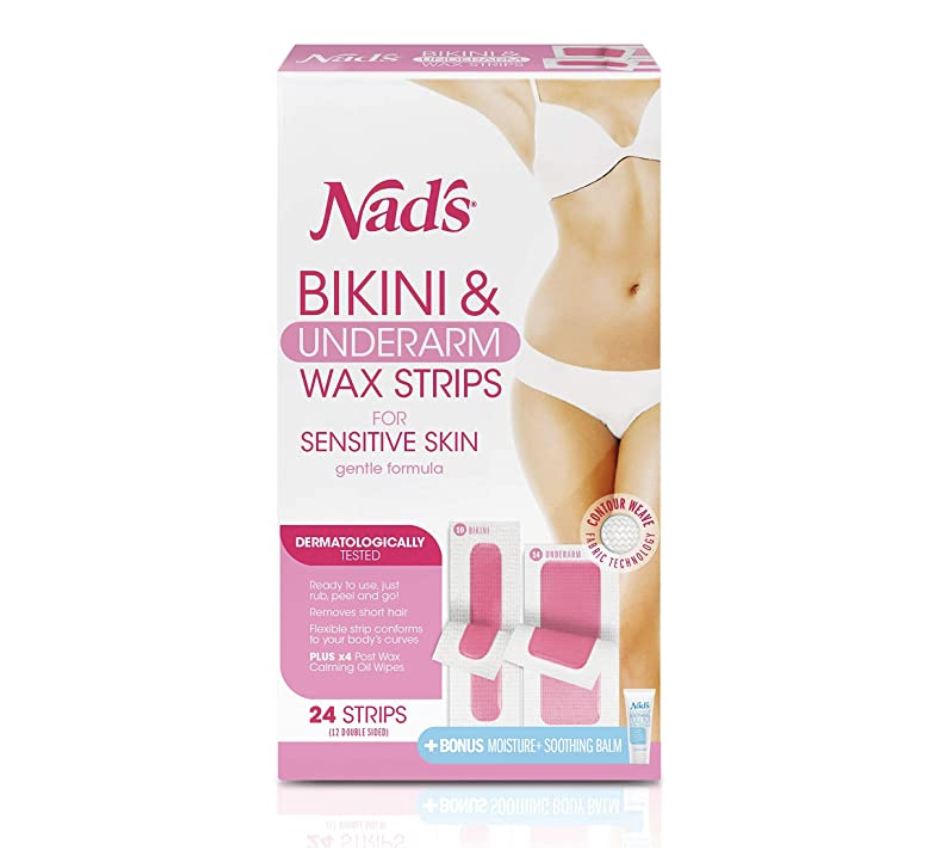 Body Wax Strips – Sensitive Skin Bikini & Underarm Nad'samazon.com$6.97SHOP NOW
---
Best Wax Kit: Completely Bare Bare More Ouch Less Salon Quality Face & Other Sensitive Areas Wax Kit
This kit has everything you need for salon-level waxing at home (stripless wax pearls, gloves, applicators, and after-use towelettes). The special wax pearls (which get microwaved for a couple of seconds) are made to safely wrap around hair follicles, not skin, for a less painful experience and smoother results.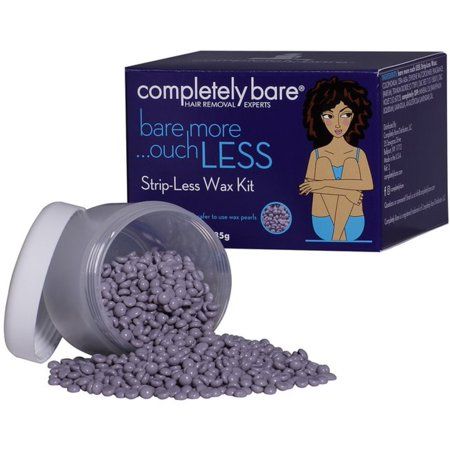 Wax KitCompletely Barewalmart.com$14.50SHOP NOW
---
Best Multitasking Razor: Schick HydroSilk TrimStyle
This dual-ended shower must-have is both your standard razor (with skin-hydrating properties) and a bikini trimmer in one. The bikini trimmer has four settings so you can customize your results. This one is perfect for packing too, as you'll only need one tool instead of two!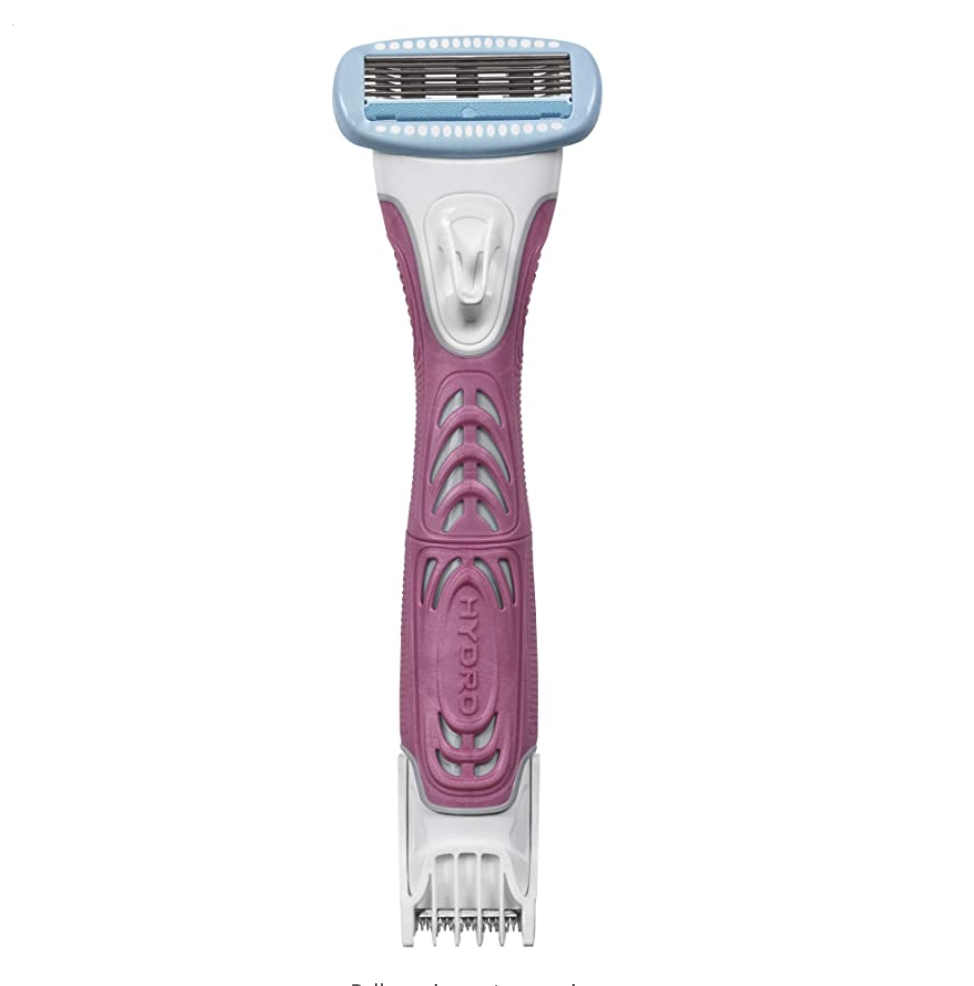 Hydro Silk TrimStyle Moisturizing RazorSchickamazon.com$18.99$12.44 (34% off)SHOP NOW
Best Drugstore Razor: Venus Extra Smooth Sensitive Razor
If you want a classic shave but need to keep it gentle, try the Venus Extra Smooth sensitive razor, which is designed especially for women with sensitive skin. It features a "SkinElixir" Lubrastrip that helps it glide smoother—and prevents nicks and cuts.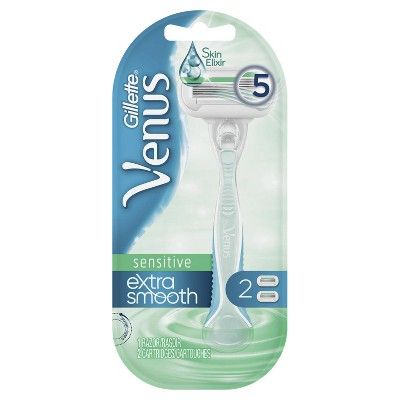 Embrace Sensitive Women's Razor Venustarget.com$12.99SHOP NOW
Best Razor For Shaving Newbies: Billie Razor Starter Kit
Billie was designed to give the women's razor a bit of an update. With its ergonomic handle and five sharp blades, it's a solid classic razor, but we especially love how they make it easy to keep your blades in stock at an affordable price (no pink tax here).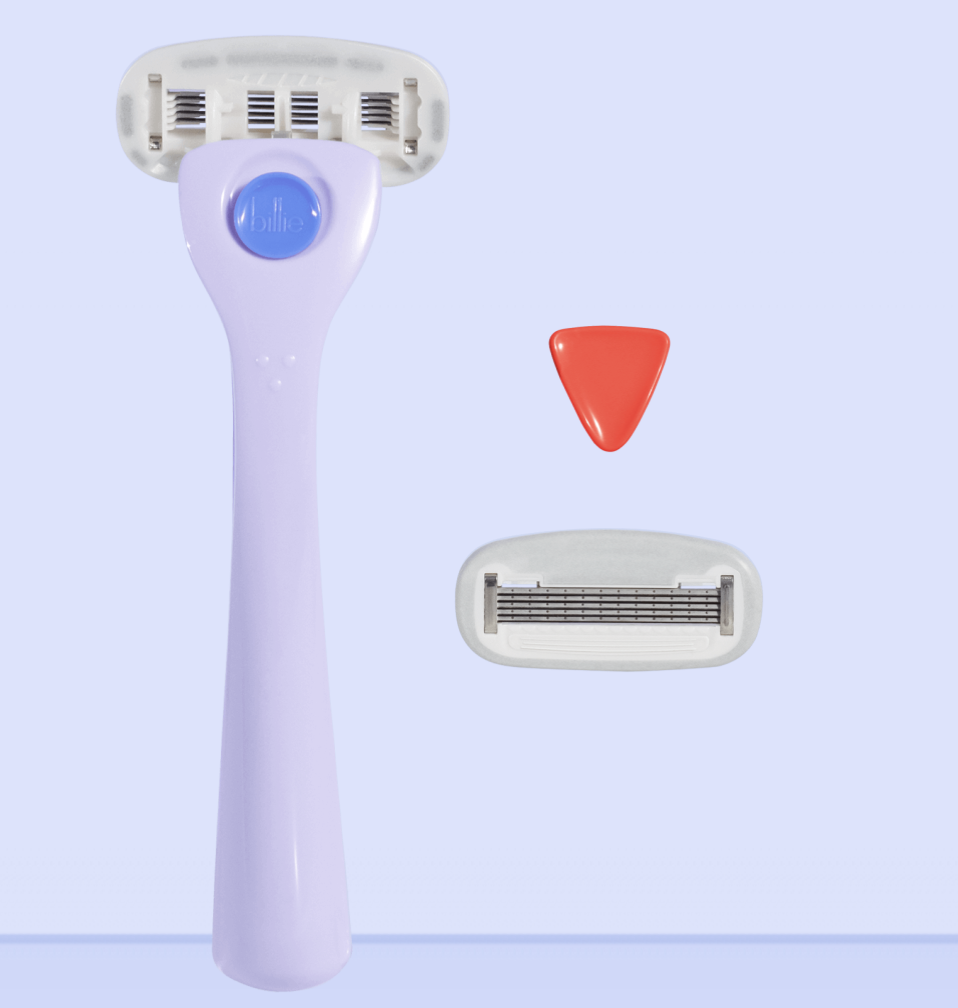 Billie
SHOP NOW
Best Electric Razor: Luminess Air Silk & Smooth Hair Remover Device
This battery-operated electric shaver gives close, precise results with zero pain by way of rotating twin blades. And contrary to Dr. Engelman's tip above, this one requires no water or shaving cream.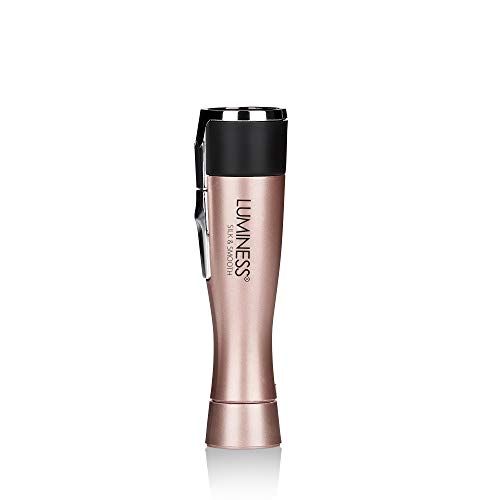 Silk & Smooth Hair Remover DeviceLuminess Airamazon.com$30.52SHOP NOW
Source: Read Full Article