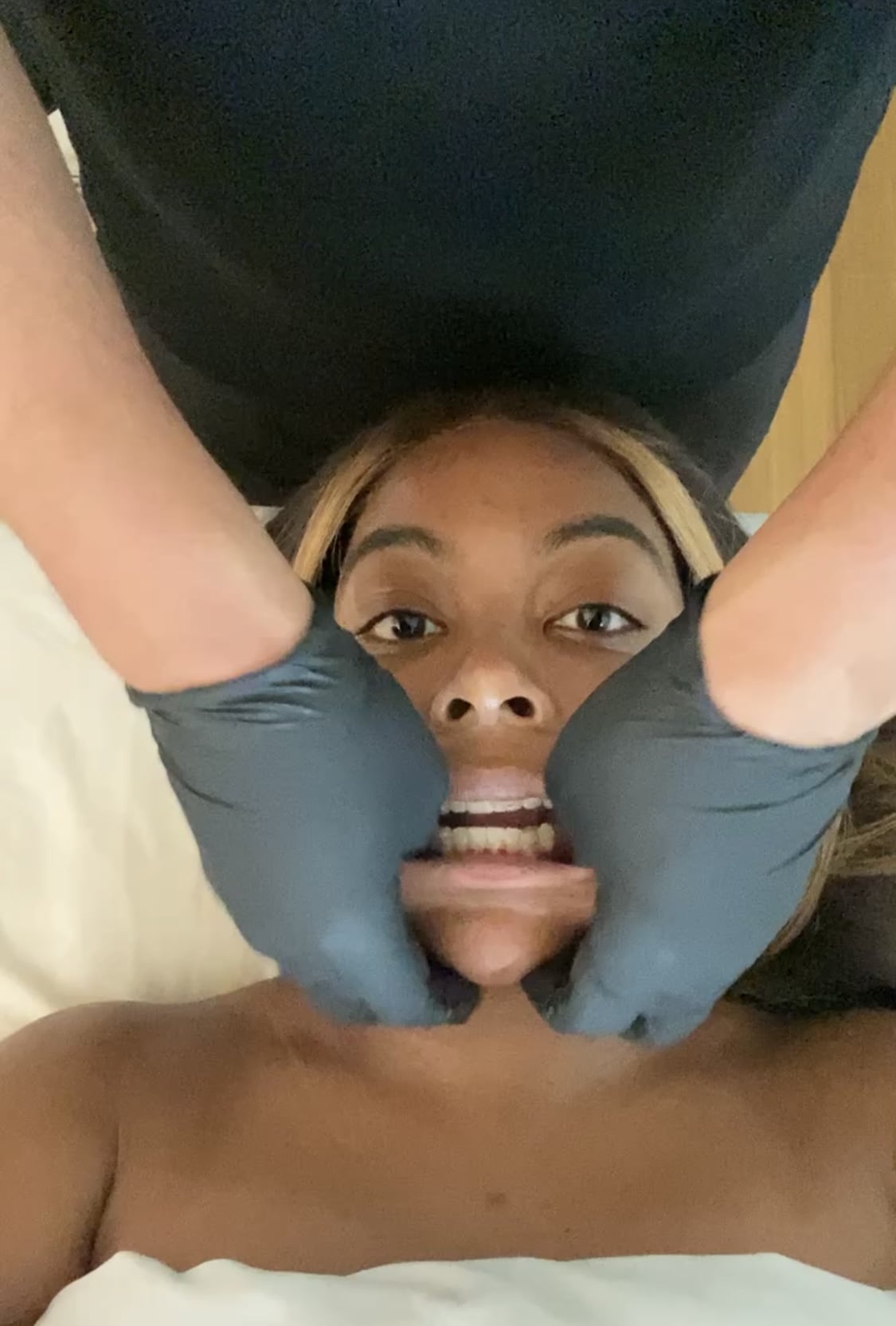 Remember how buccal fat removal began trending after Chrissy Teigen shared her experience with the surgery in 2021? The procedure involves removing a small amount of fat from the lower cheeks for a slimmer, more defined look, but one of the drawbacks is that the results are permanent, which may play a part in why some doctors refuse to perform it on clients. Still, if you've wanted to get the same effects sans going under the knife, products like NuFace's Trinity Toning ($449) device and gua sha tools have been the go-to — until now. Allow me to introduce you to Joseph Carrillo.
You may know him as a celebrity makeup artist who's worked with industry legends like Dame Pat McGrath, but he's also known to many of his New York-based clients as a face sculptor extraordinaire. Carrillo specializes in a facial massaging technique called the Sculptural Energetic Lifting Facial (or S.E.L.F.) method, which sculpts the face for an ultrasnatched, "faux buccal fat removal" effect.
"I developed this method because I needed to get definition on my clients' faces," Carrillo tells POPSUGAR. "As a makeup artist, when I prepped the face with massages, I would see more definition, a more defined jawline, less puffiness. So I took the initiative and learned techniques from all over the globe. That's how the S.E.L.F. method was created." As someone who would never pass up the opportunity for sculpted cheekbones, I had to give this massage a try.
What Is a S.E.L.F. Method Massage?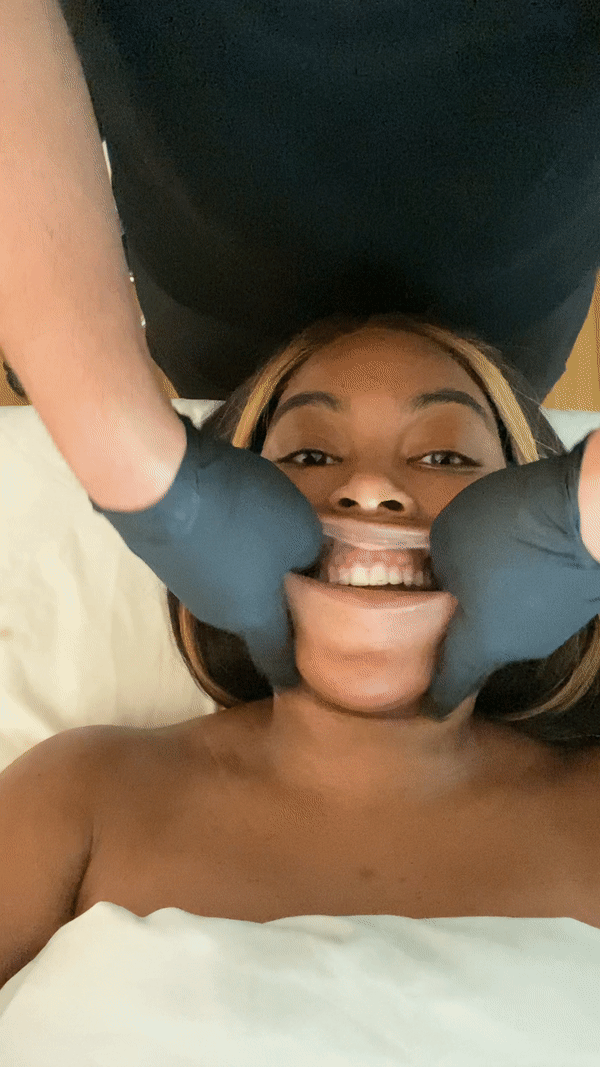 I headed to Carrillo's apartment, where I was greeted by the coziest ambiance and a nondescript massage table set up and ready to go. Before we started, he asked me what my main areas of concern were in order to make sure they were targeted. Additionally, I was informed that the massage would be 70 minutes long and include a four-step process: lymphatic drainage, facial cupping, a sculpting massage, and a buccal massage.
As Carrillo stated, once we got started, he engaged in a series of repetitive messages on different areas of my face, particularly my chin, jawline, and neck. The massage area most of interest to me was the buccal, and this is when things got interesting. "This part of the massage is a deep-tissue, intra-oral massage that stimulates lymphatic drainage and also engages with muscles that you can't connect with externally," Carrillo says.
Focus on the buccal area was the last step of the massage, where Carrillo went inside my mouth to sculpt my cheekbones and chin internally to create a more lifted effect. The sensation was oddly relaxing (so much so that I actually fell asleep), and the results were immediate.
S.E.L.F. Massage Results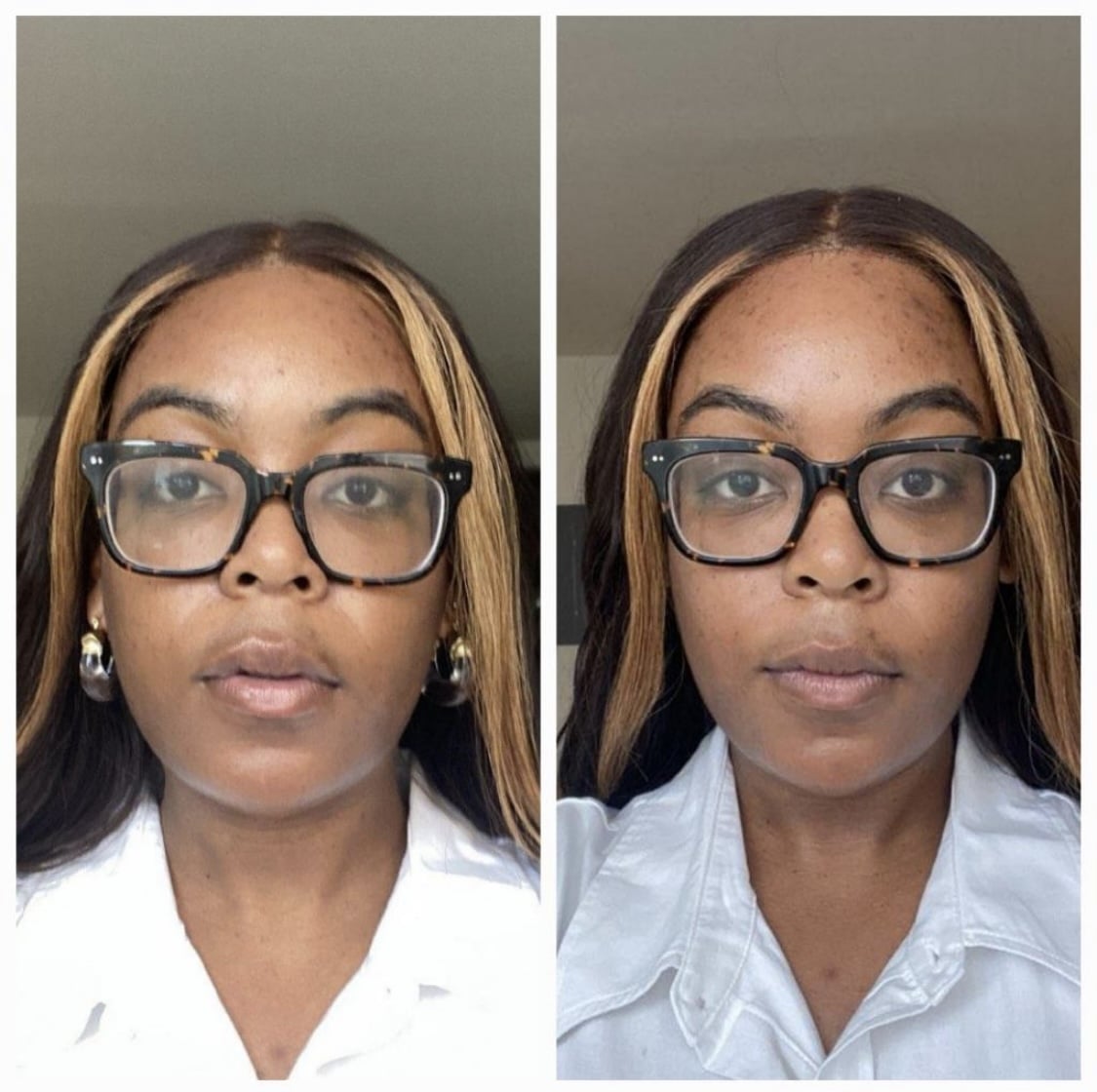 The differences between the photo I took before the treatment and immediately after were staggering, but Carrillo said the full results would be visible 48 hours after the massage. With a little bit over 24 hours left until I hit that mark, I do have to say I think my face looks slimmer and a bit more defined than it did prior to me getting the treatment done, so I can't wait to see what it will look like tomorrow.
Though a tad pricey starting at $275 per massage, the effects of the treatment are immediate, and many of Carrillo's clients who are on-camera personalities or hosts swear by the massages before any big shoots or projects. So while he recommends three massages for a solid face posture correction and up to 10 for more long-term "face-lift" results, if you are in a pinch and need your face to look a bit more sculpted for a big event, you can't go wrong with sending him a quick message to schedule an appointment.
I personally love my results and will absolutely be going back for more, but I also love that I've found another person to add to my team of beauty experts especially ahead of graduation and wedding season.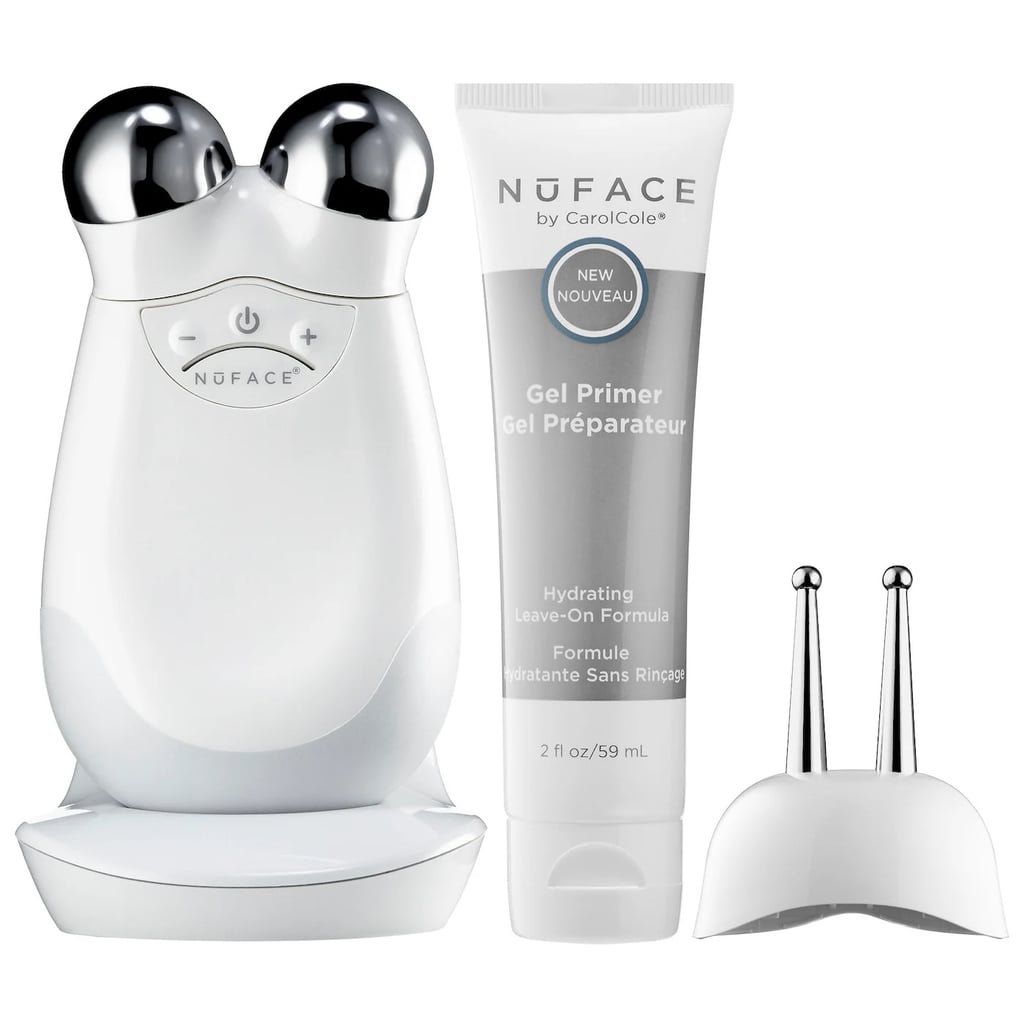 Source: Read Full Article