Tribe Beauty Box

It's safe to say that our hearts have been incredibly heavy over the past few weeks. From the government's questionable decisions relating to lockdown to the tragic death of George Floyd at the hands of white police offers, we are living in unprecedented times. The latter has undeniably forced the entire world to openly discuss race, systematic oppression, and how the Black community can be uplifted, not just for a moment but a lifetime.
The beauty industry has historically ignored the needs of women of color for years. Most beauty products and services were not created with Black women in mind, despite our high spending potential. It comes as no surprise that so many women of color have taken matters into their own hands by starting their own companies.
It is important to celebrate and support Black beauty brands that make products specifically for women of color. Beauty subscription boxes are one of the most effective ways to determine whether a certain product is for you. They provide customers with variety and complete control. Beauty subscription boxes are perfect for women who want to revamp their skin and hair routines.
Keep reading to discover five Black-owned beauty subscription boxes you need to know about.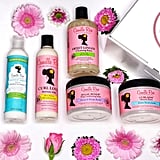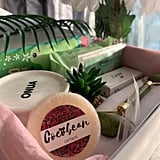 Source: Read Full Article